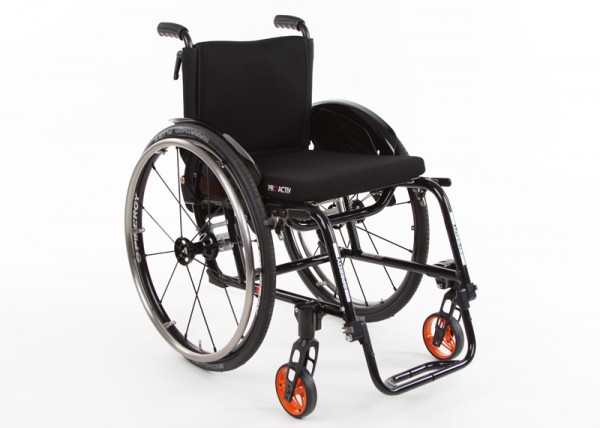 SPEEDY A1 with adaptable back (belt system) and height-adjustable safety push handles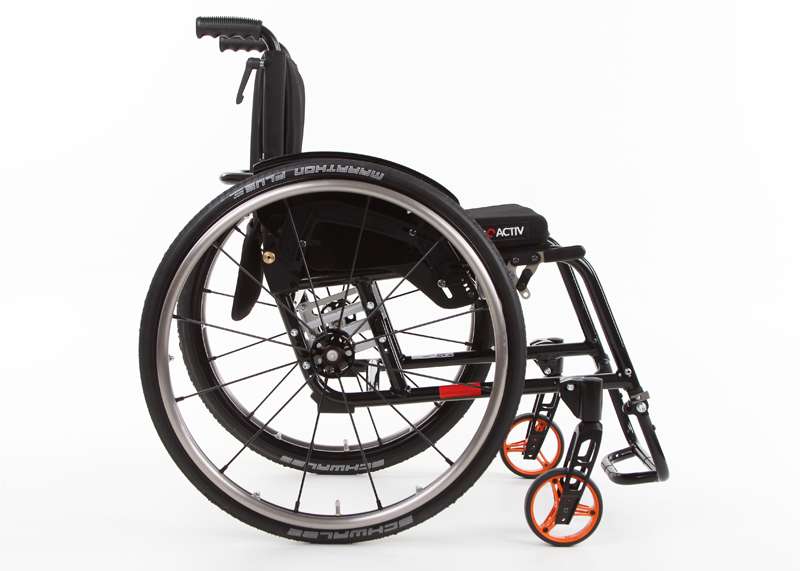 SPEEDY A1 with adaptable back (belt system) and height-adjustable safety push handles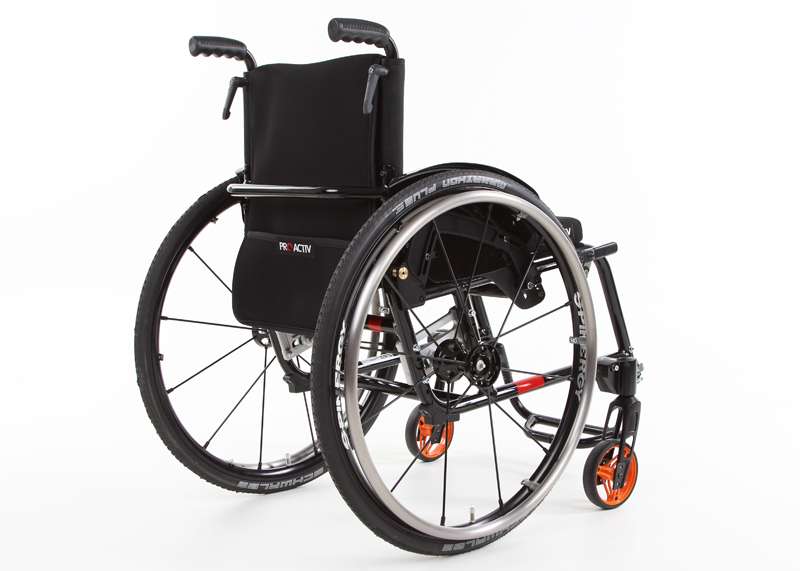 SPEEDY A1 with adaptable back (belt system) and height-adjustable safety push handles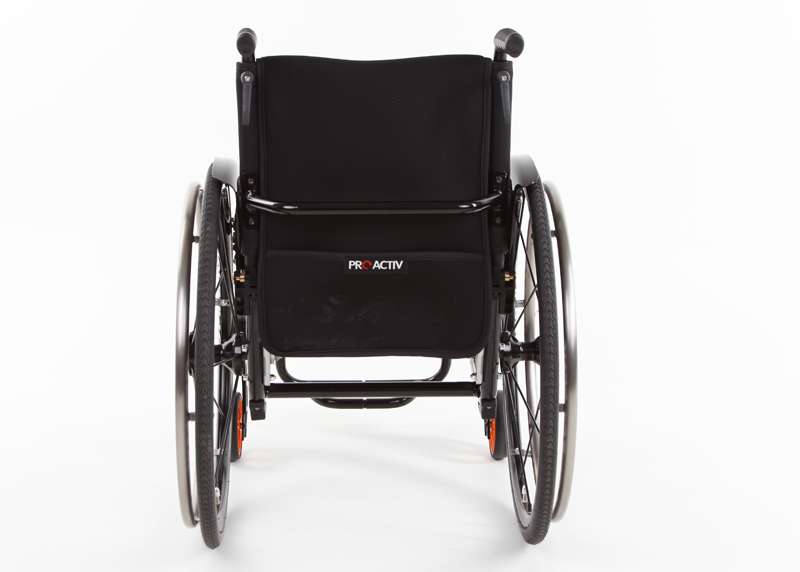 SPEEDY A1 with adaptable back (belt system) and height-adjustable safety push handles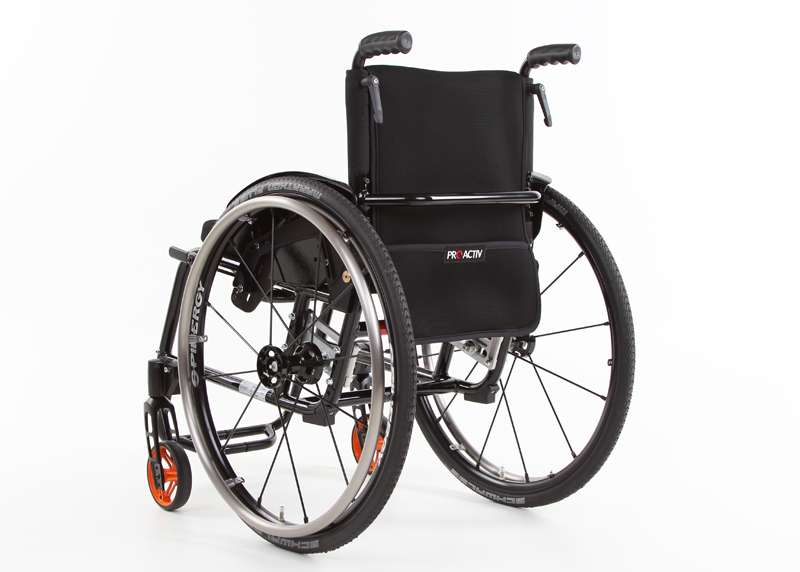 SPEEDY A1 with adaptable back (belt system) and height-adjustable safety push handles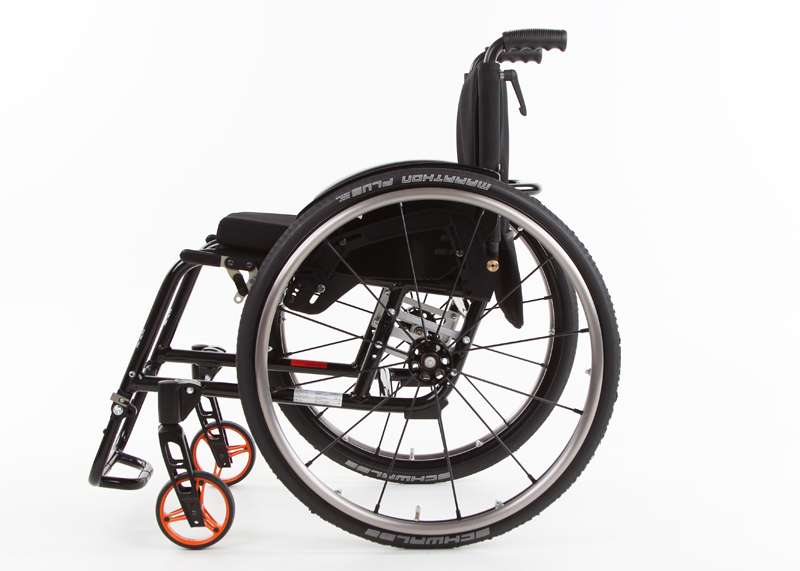 SPEEDY A1 with adaptable back (belt system) and height-adjustable safety push handles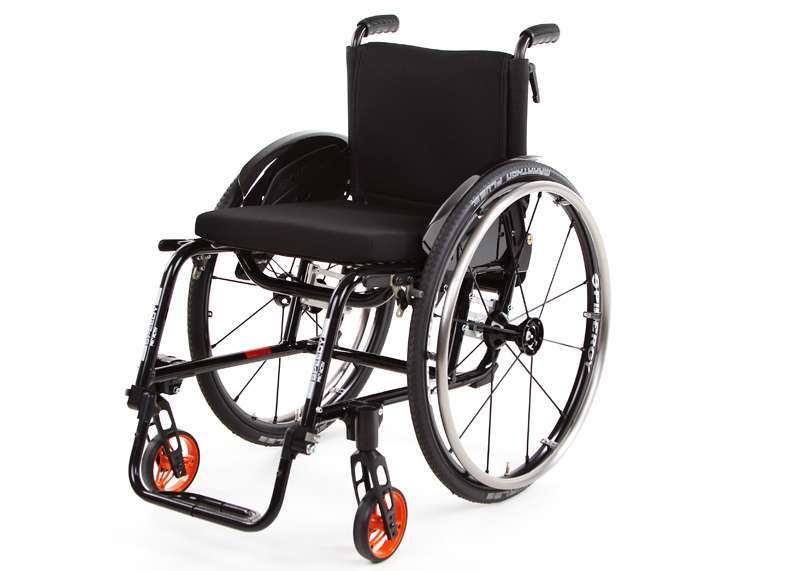 SPEEDY A1 with adaptable back (belt system) and height-adjustable safety push handles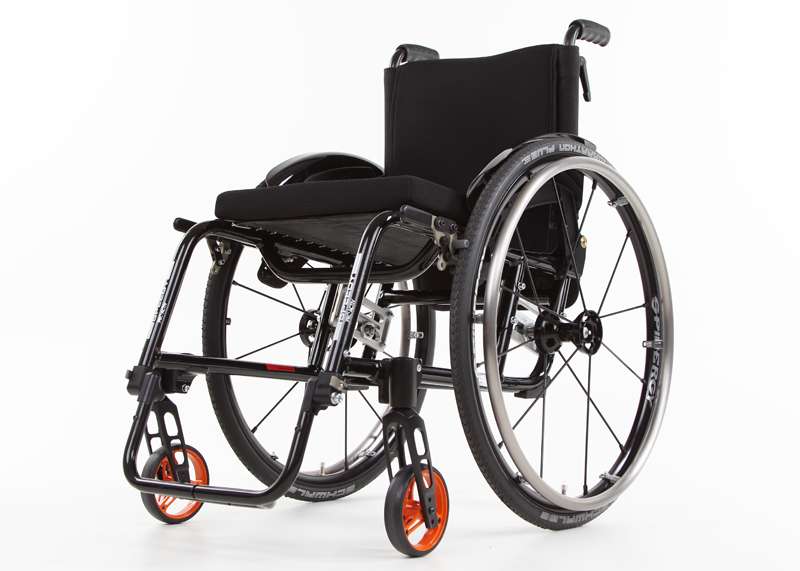 SPEEDY A1 with adaptable back (belt system) and height-adjustable safety push handles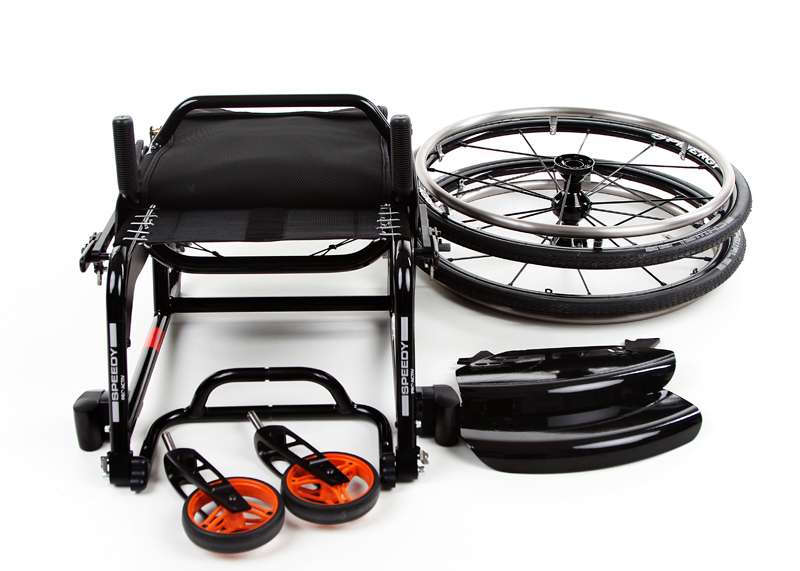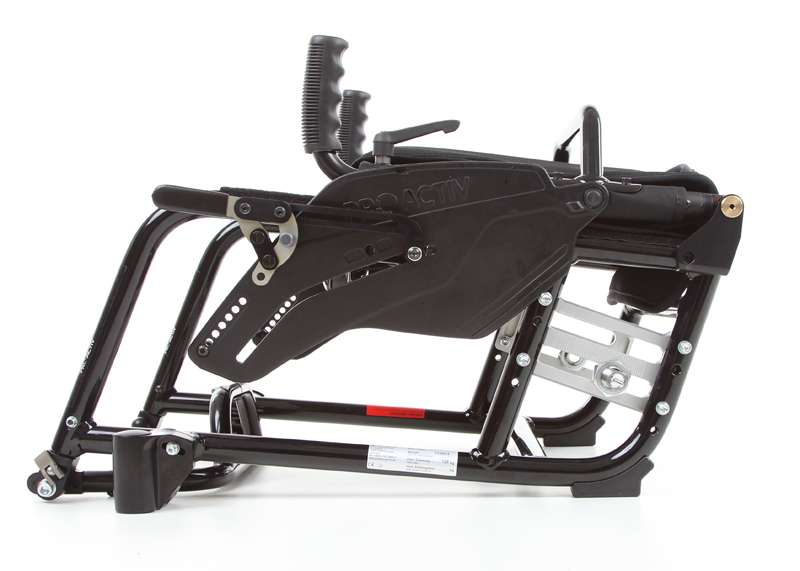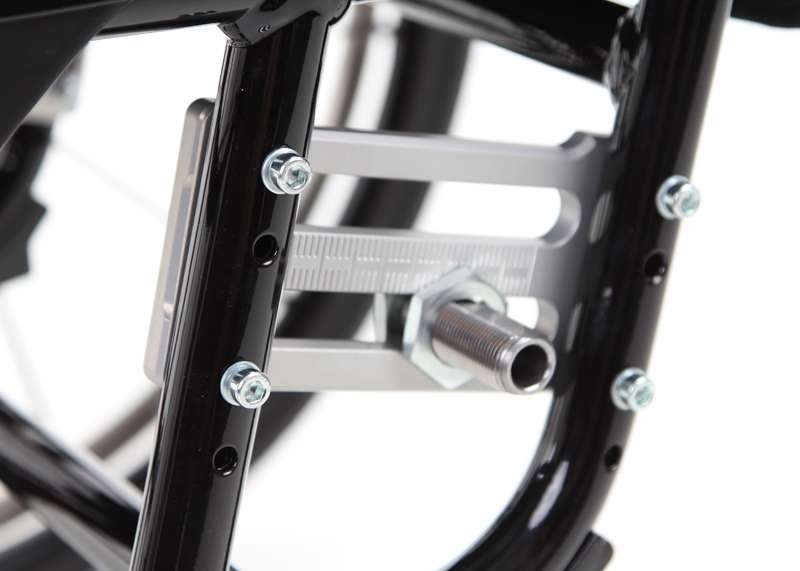 Wheel plate to adjust the tipping point and seat height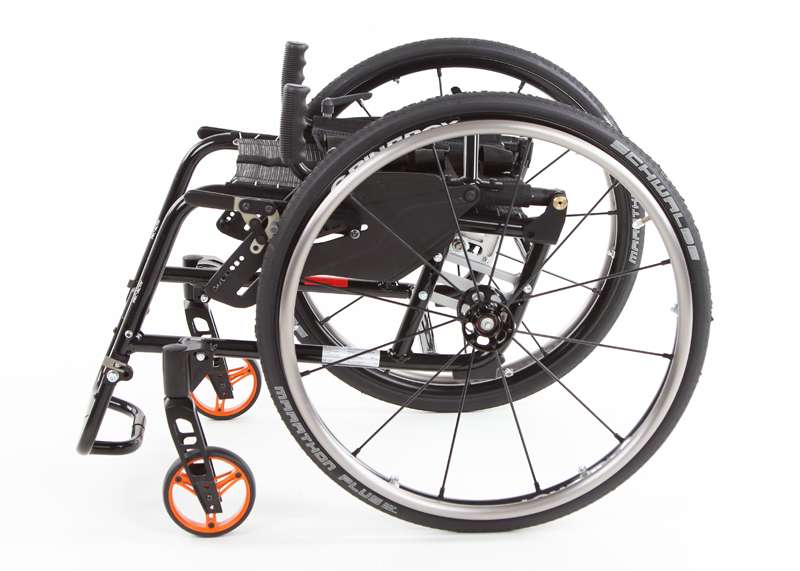 Adaptable back with back padding (belt system) folded down
Adjusting and folding the backrest (back shell) (example: SPEEDY 4all Ergo)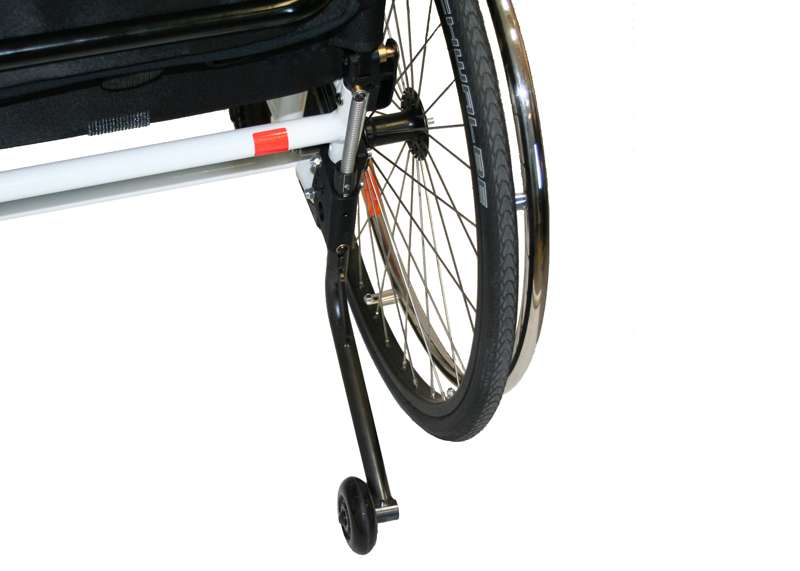 Anti-tipping support (active position)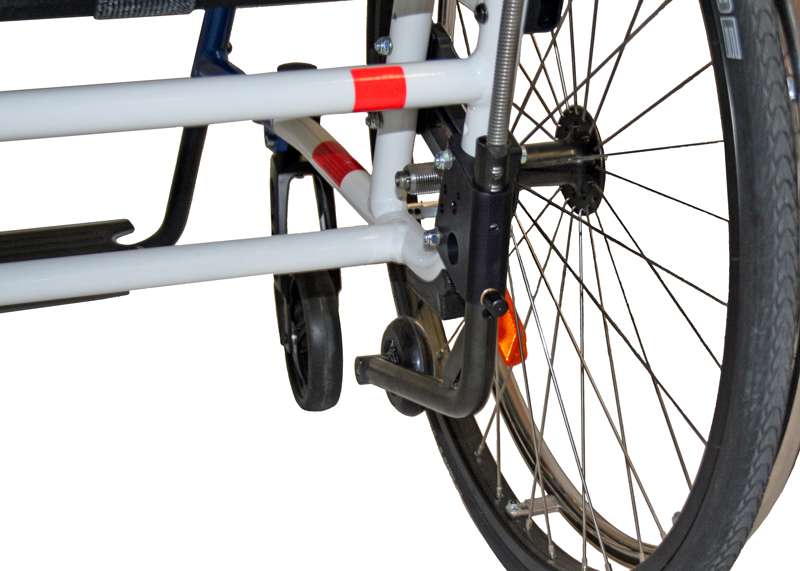 Anti-tipping support (passive position)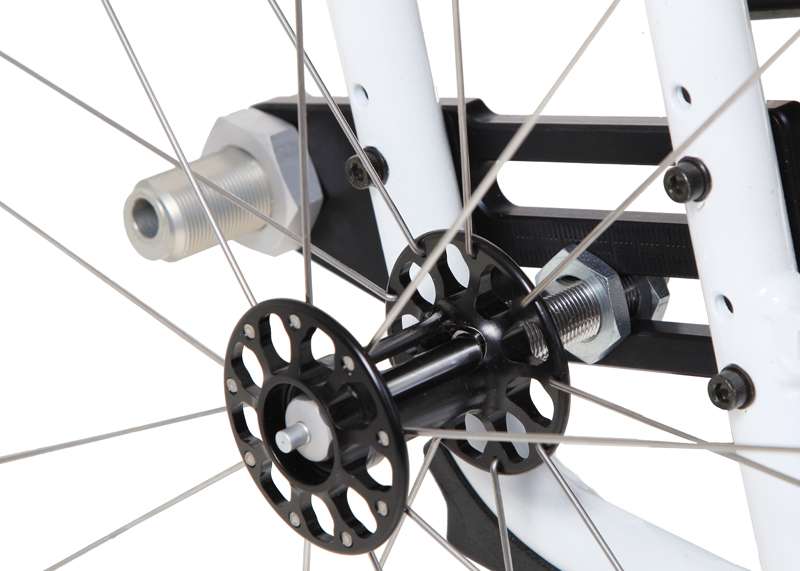 Extended wheel plate to extend the wheel base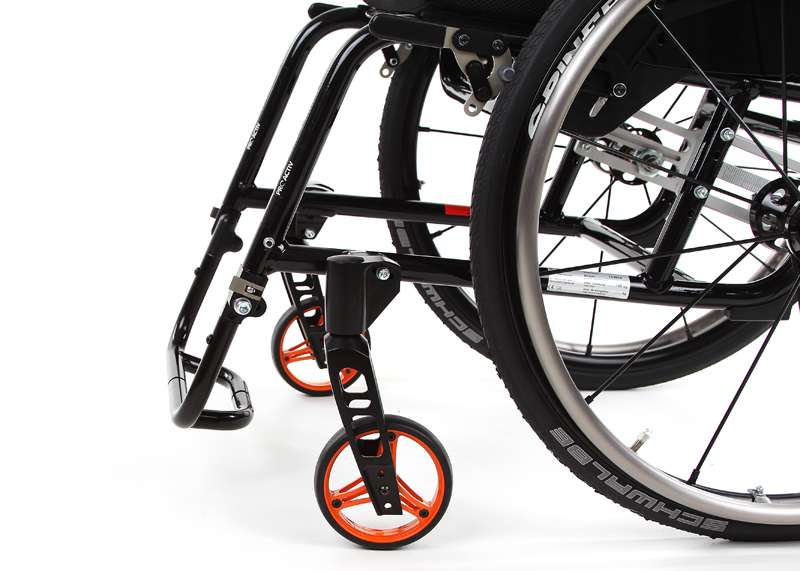 Footrest folds up to the rear (active position)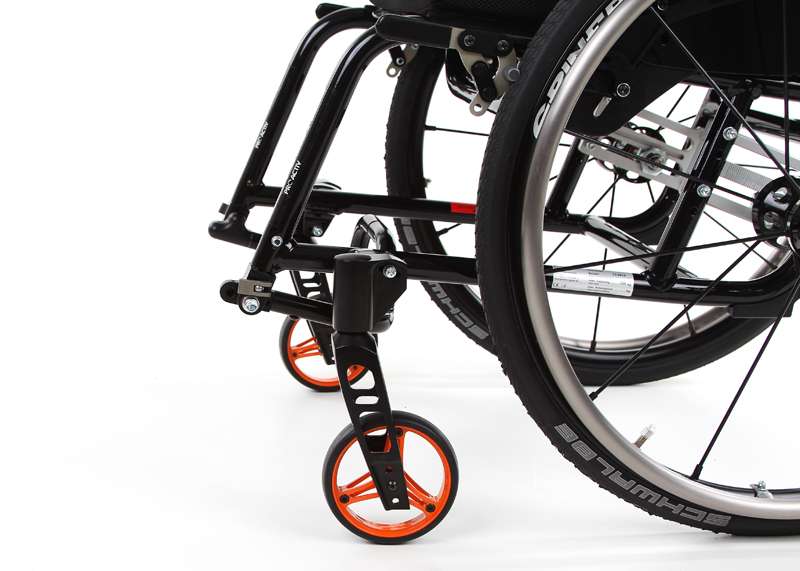 Footrest folds up to the rear (passive position, folded up)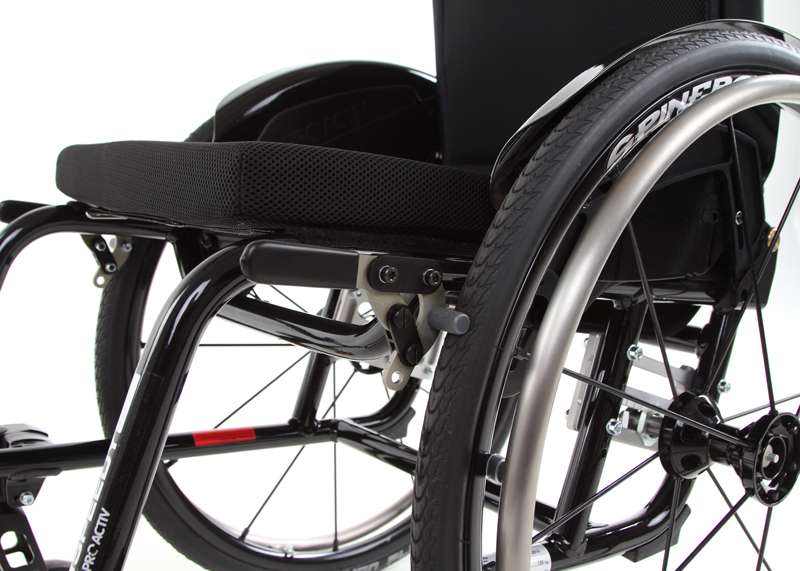 Footrest folds up to the rear with spring locking mechanism (example: SPEEDY 4all Ergo)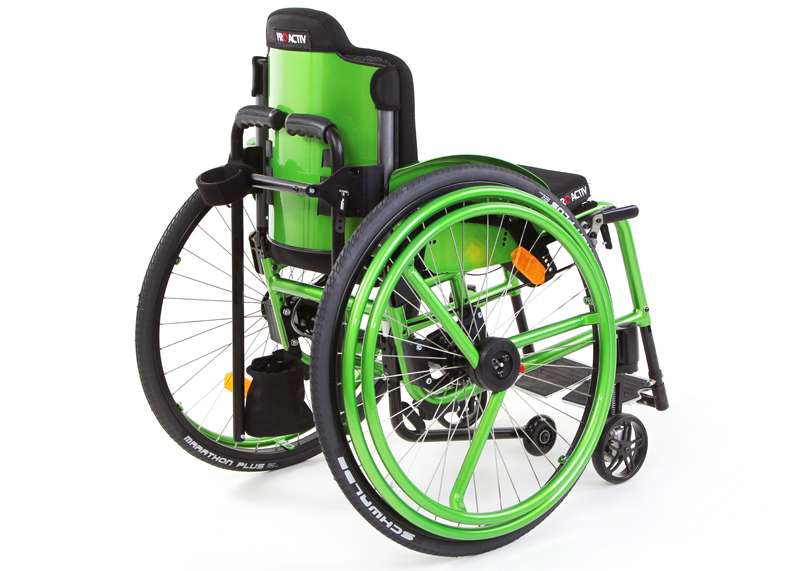 SPEEDY A1 with back shell and one-hand drive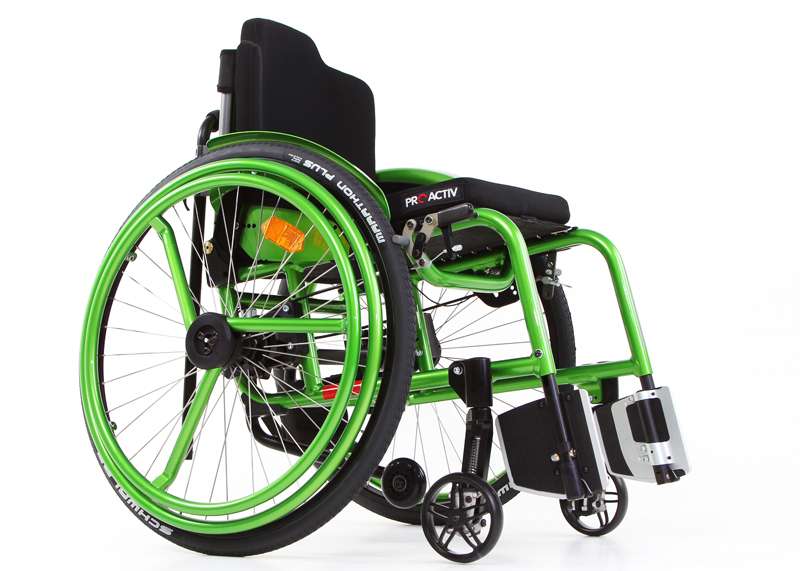 SPEEDY A1 with back shell and one-hand drive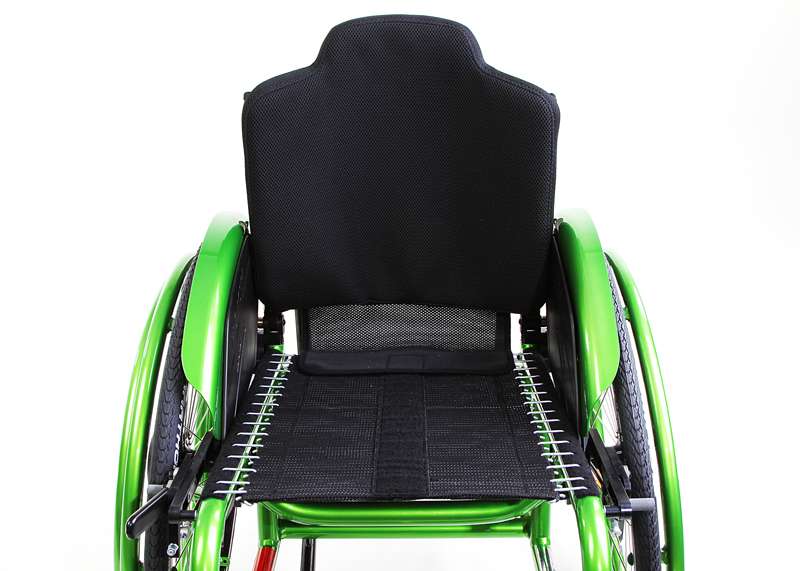 Back shell with padding and Body Contour seat cover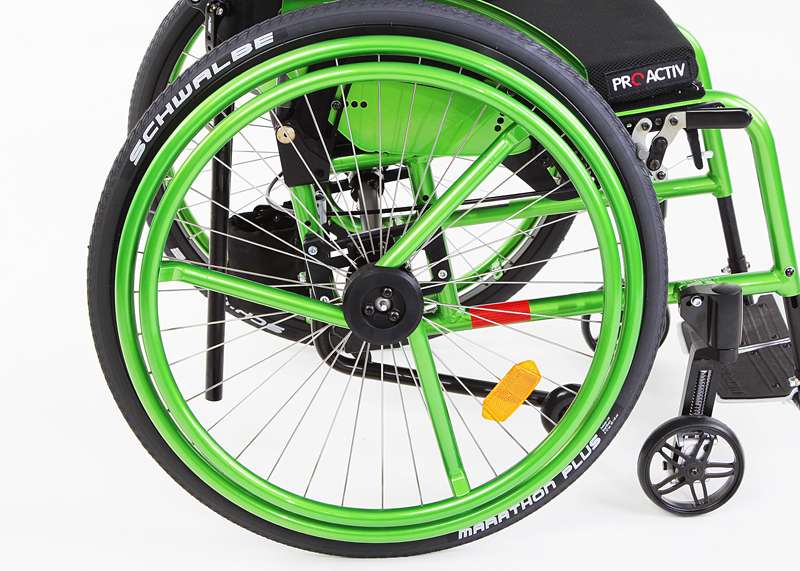 One-hand drive with double handrim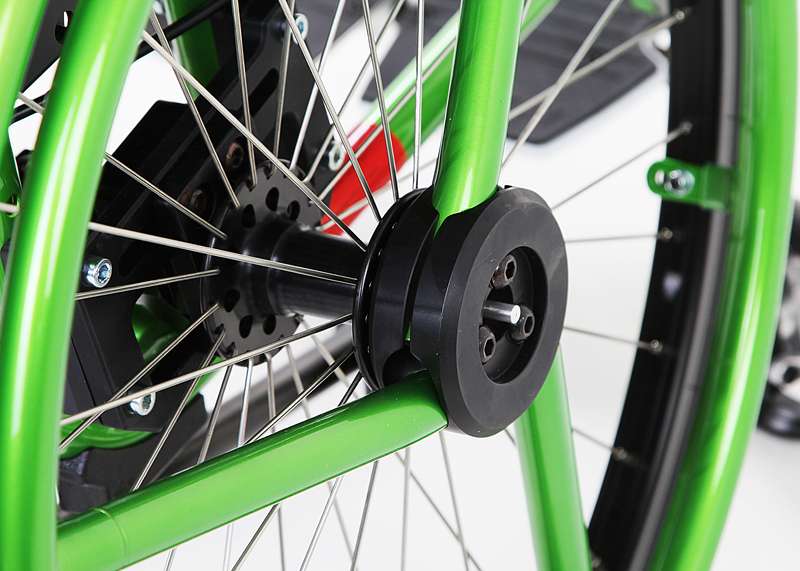 One-hand drive with double handrim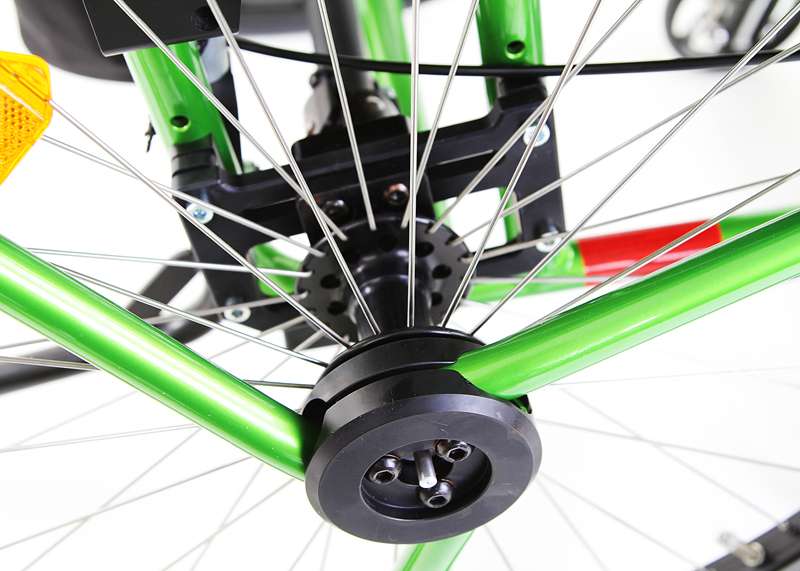 One-hand drive with double handrim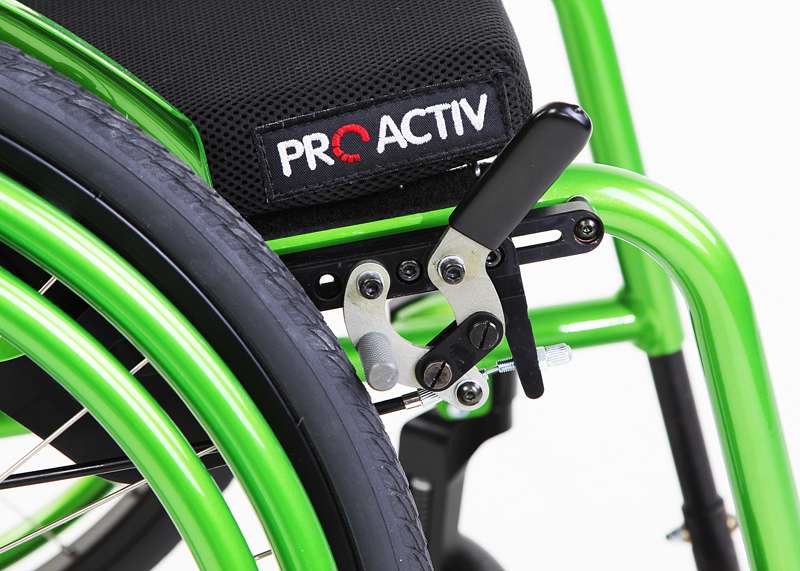 Knee lever brake with one-hand operation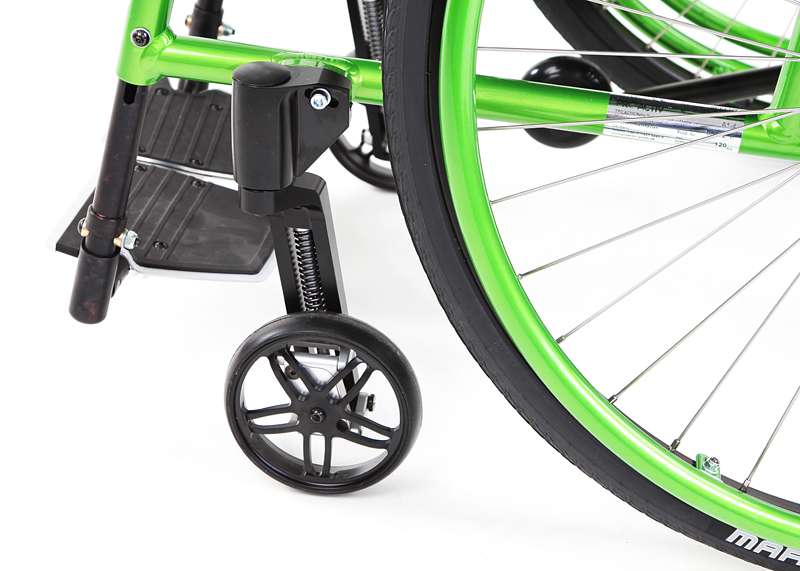 Suspension fork for good shock absorption in the steering wheel area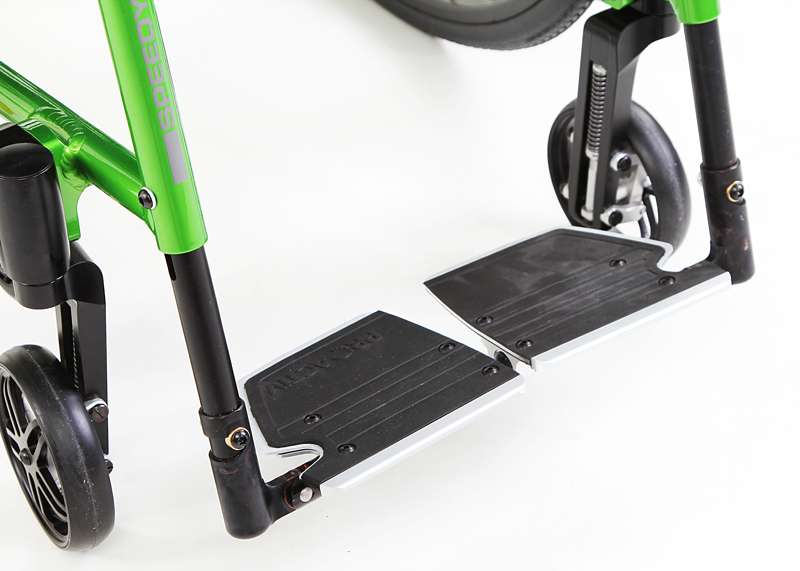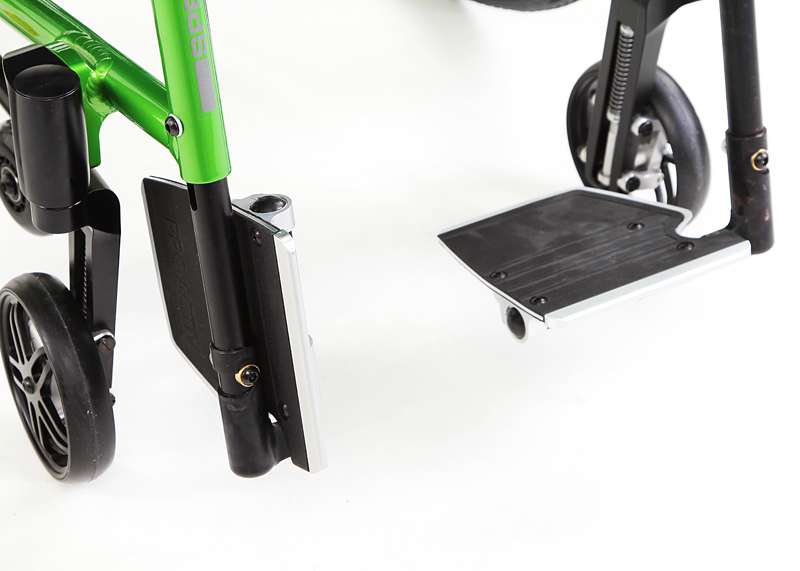 Divided footrest, folded up on one side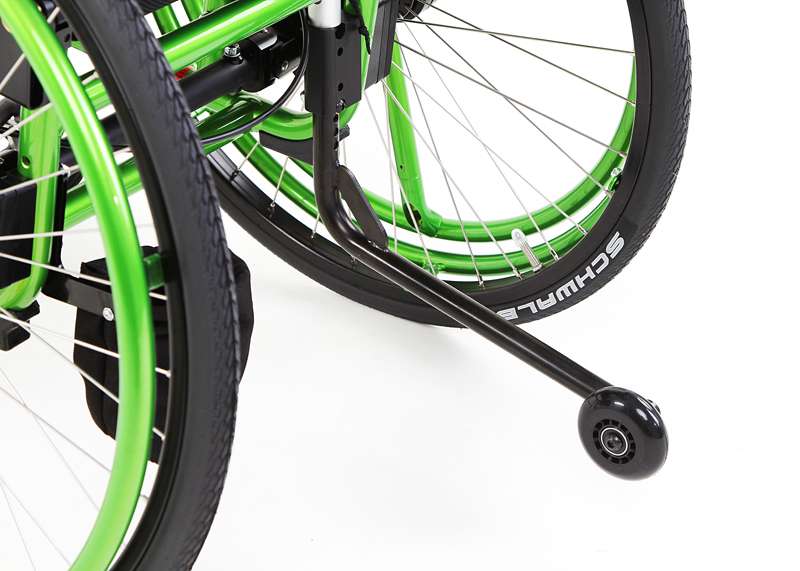 Anti-tipping support (active position)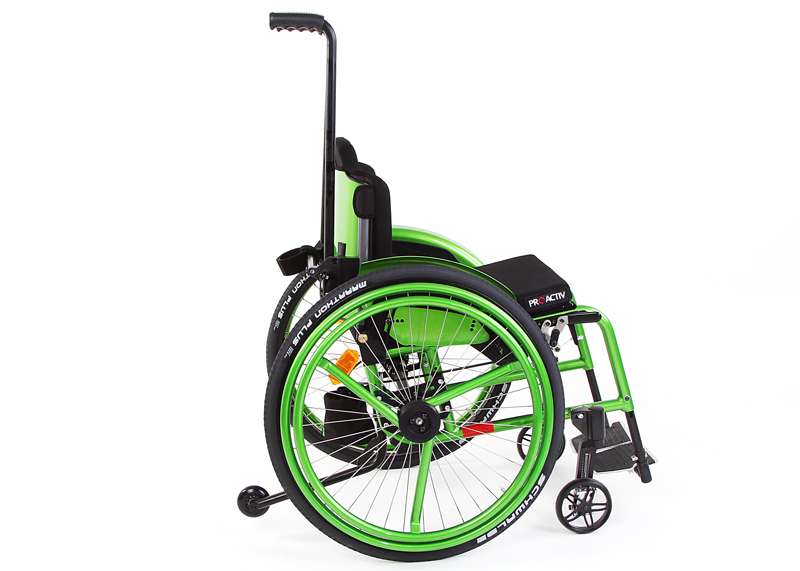 Safety push handles, offset to the rear, continuous height adjustment
Safety push handles with continuous height adjustment
One-hand drive with double handrim (example: SPEEDY 4all Ergo)
Knee lever brake control for one-hand operation (example: SPEEDY 4all Ergo)
SPEEDY A1
The SPEEDY A1 is also known as the "multi-tool among rigid frame wheelchairs", since the frame offers a wide range of options, accessories and special constructions in terms of the user weight and height.

The SPEEDY A1's frame geometry and wheel connection are designed for extreme loads. Thanks to individual frame dimensions, the wheelchair can be ideally adapted and converted for persons weighing up to 300 kg or for persons that are 2 m tall or more. The SPEEDY A1 can also be combined with traction devices, handbikes and wheelchair drives.

Many settings can also be made retroactively: The tipping point, seat heights or seat angle can be adapted to the user's needs at a later time.