No results were found for the filter!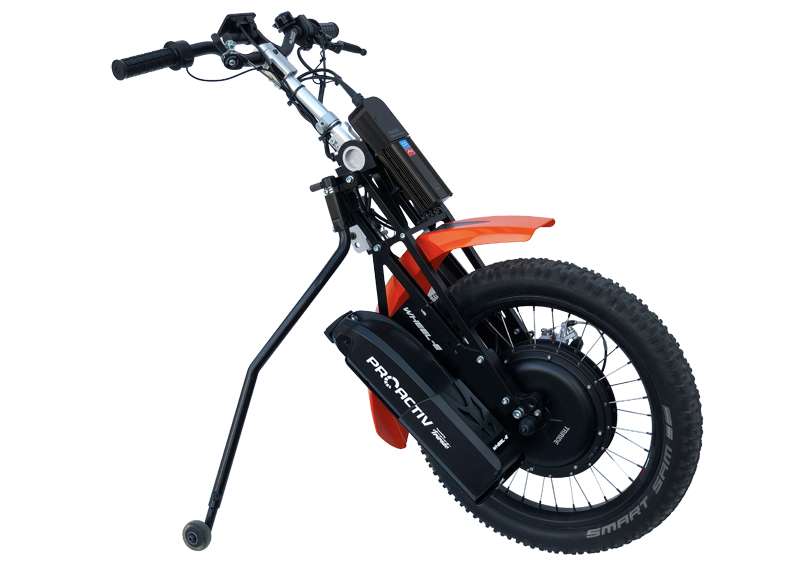 WHEEL-E
The WHEEL-E traction device enables easy and independent travel in your own wheelchair. Be it pavements, forest trails or paths through a meadow, up or down hills: The powerful Triride drive system pulls the wheelchair and its user without requiring any muscle power. While moving, users push the cruise control button to maintain the current speed without having to constantly...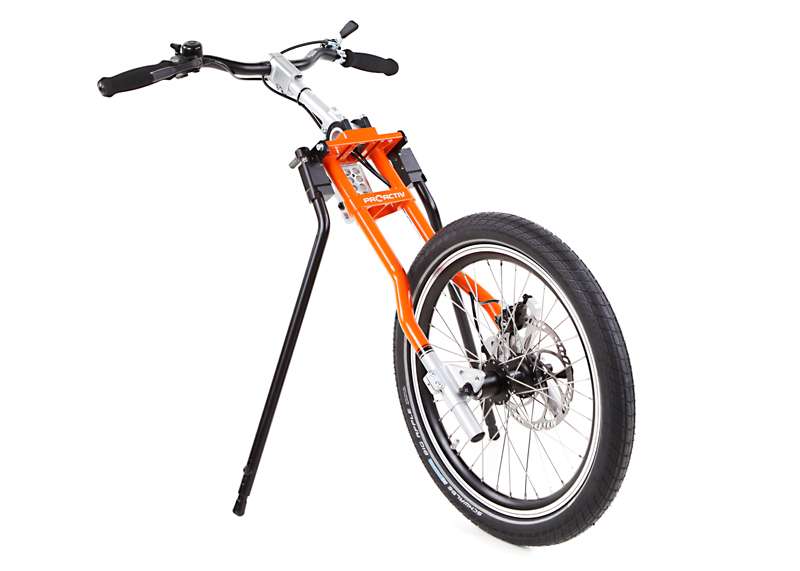 FREEWAY steering attachment
As a steering attachment, the FREEWAY is easy to attach to the wheelchair in just a few steps and makes life easier on forest trails, cobblestones or other rough terrain with its 20" wheel. The wheelchair is still pushed forward as usual via the handrims and the caster wheels are raised slightly above the ground. And everyone who has tried it before can confirm: a 20'' wheel...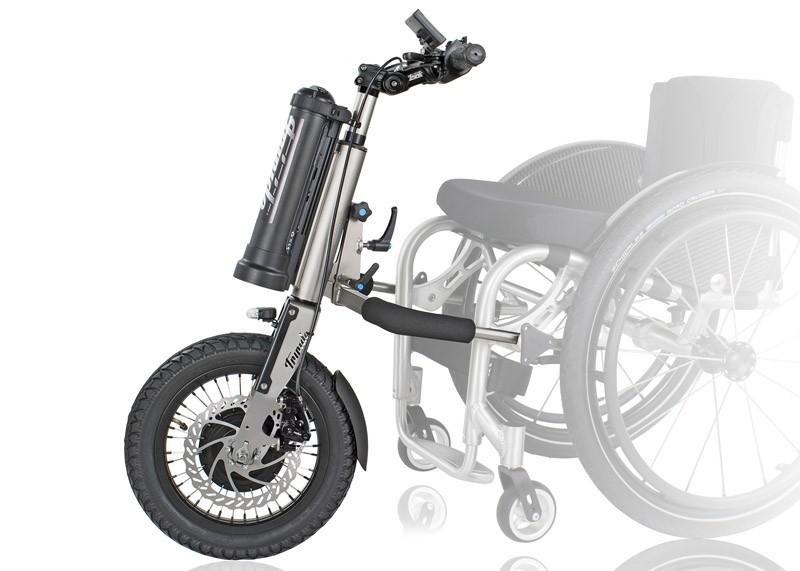 Traction devices from Triride
As both a reliable importer and sales partner of the original Triride traction devices for Germany and Austria, PRO ACTIV offers you five models from the Triride range, as well as comprehensive knowledge of the Triride products. The Triride electric traction devices are characterised by their intuitive operation and powerful drives. Even with limited hand function, the...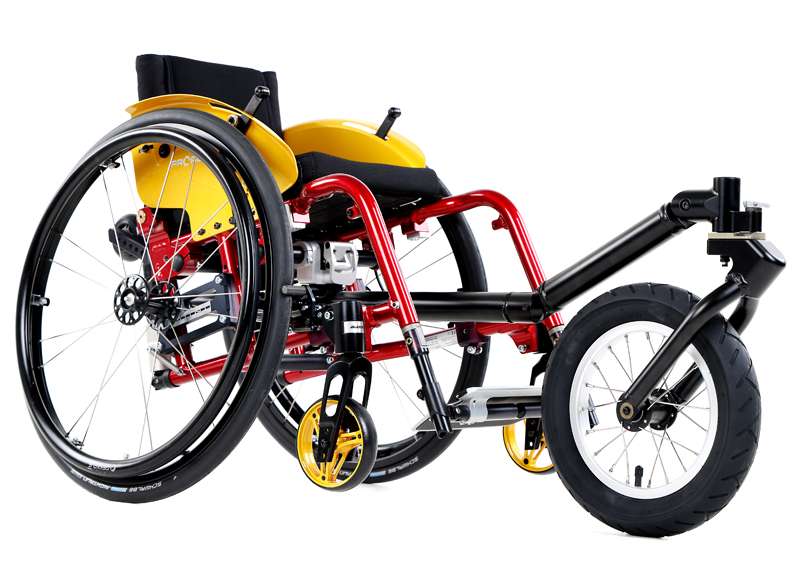 Outdoor wheel attachment
The Outdoor wheel attachment turns the wheelchair into an all-terrain vehicle for cobblestones, gravel and forest trails, as the caster wheels are raised off the ground and the larger 12" wheel of the wheel attachment makes it much easier to travel over uneven surfaces. The wheel attachment can be ordered along with the wheelchair using the order form. The wheel attachment...