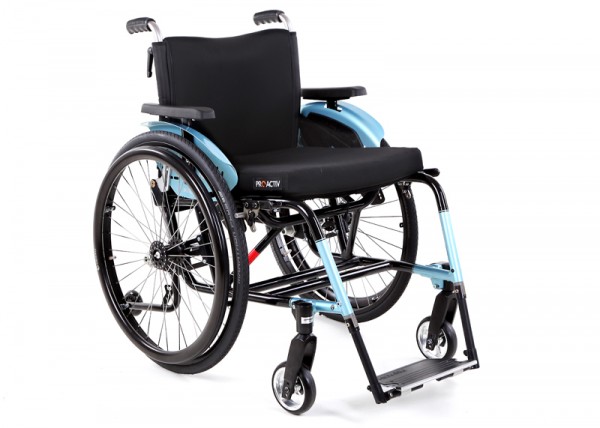 SPEEDY A2 with adaptable back and back padding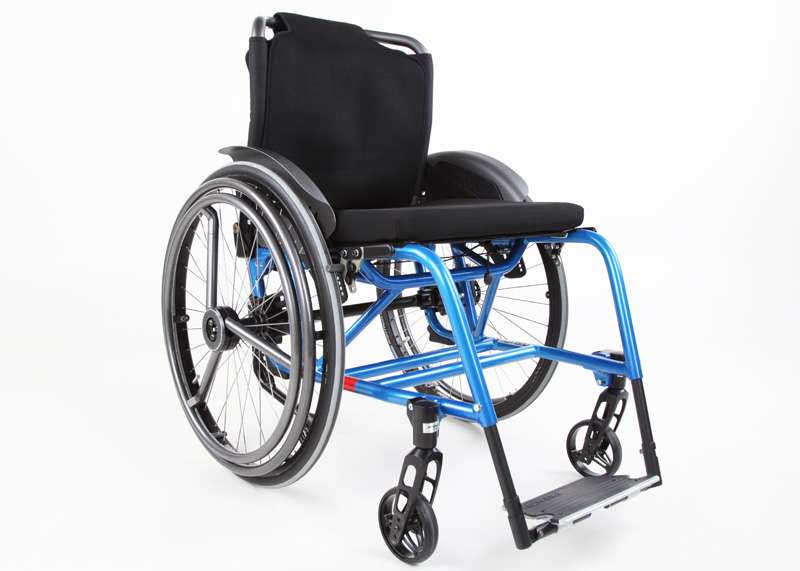 SPEEDY A2 with one-hand drive and ERGO Back backrest bar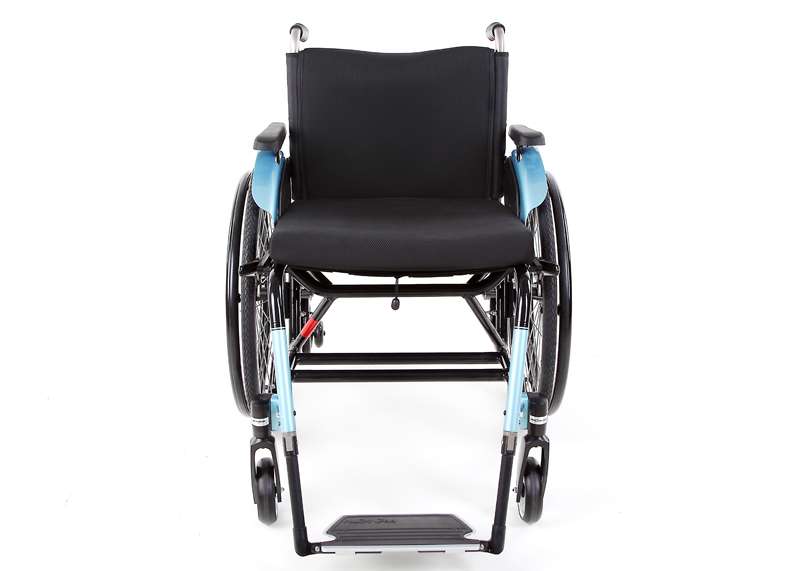 SPEEDY A2 with adaptable back and back padding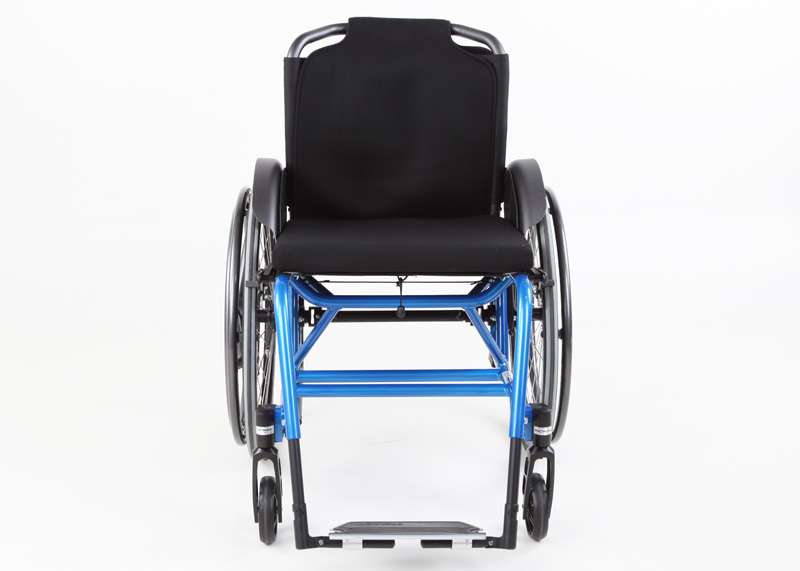 SPEEDY A2 with one-hand drive and ERGO Back backrest bar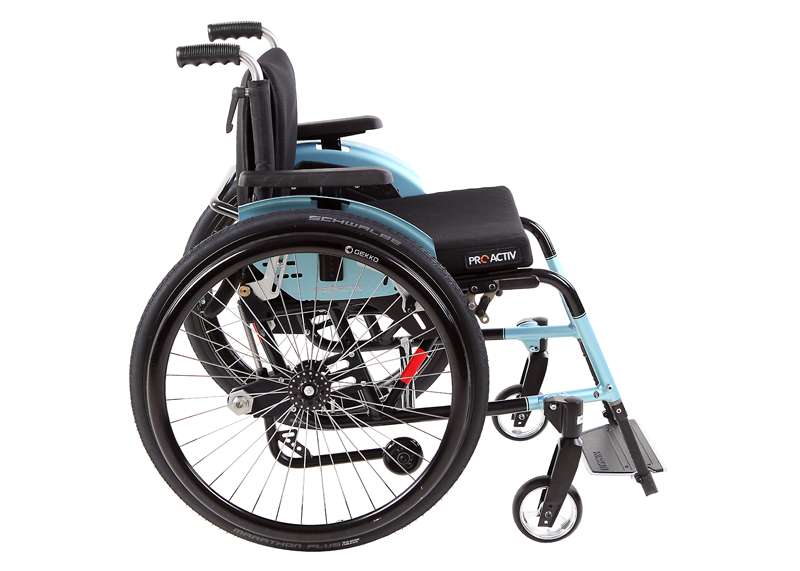 SPEEDY A2 with adaptable back and back padding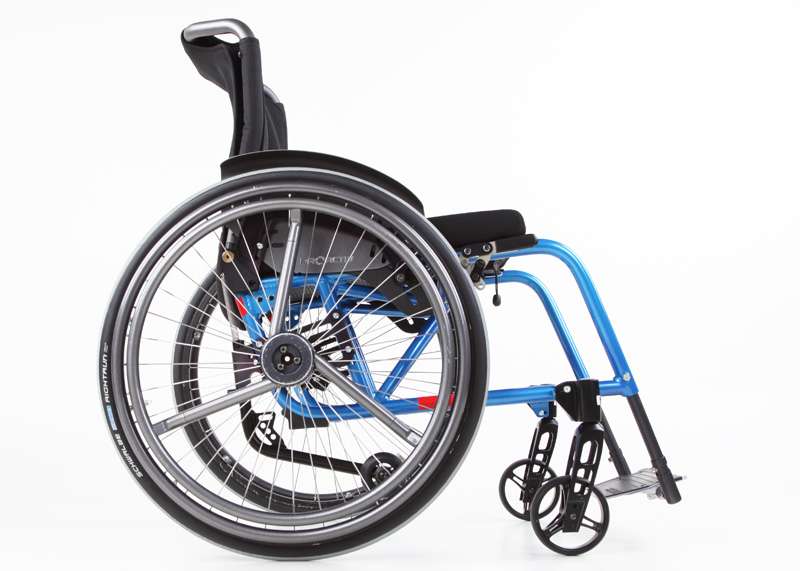 SPEEDY A2 with one-hand drive and ERGO Back backrest bar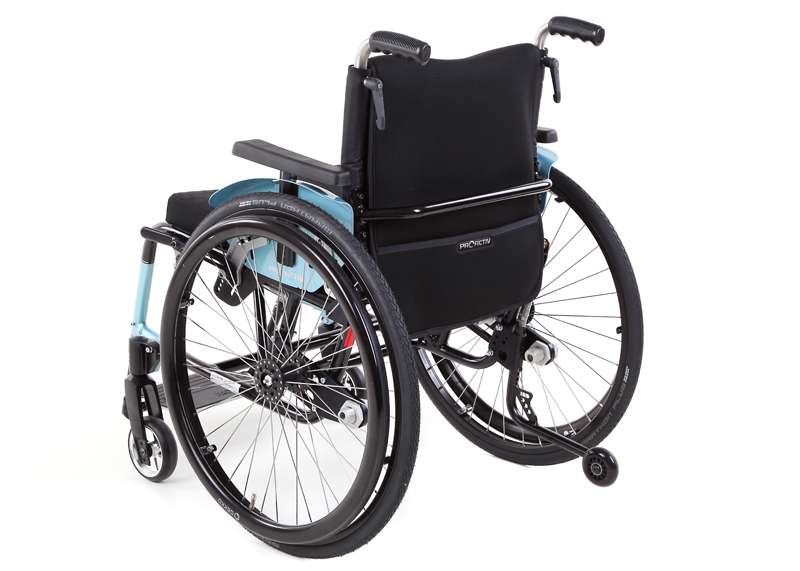 SPEEDY A2 with adaptable back and back padding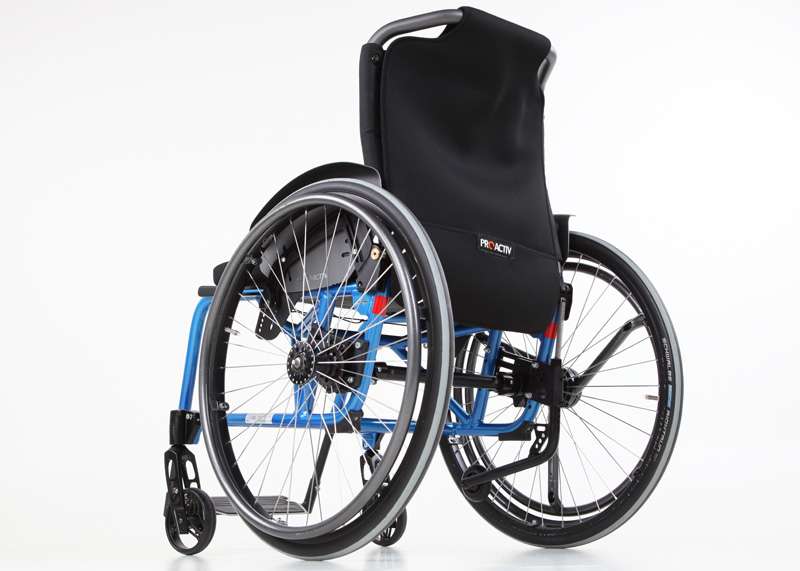 SPEEDY A2 with one-hand drive and ERGO Back backrest bar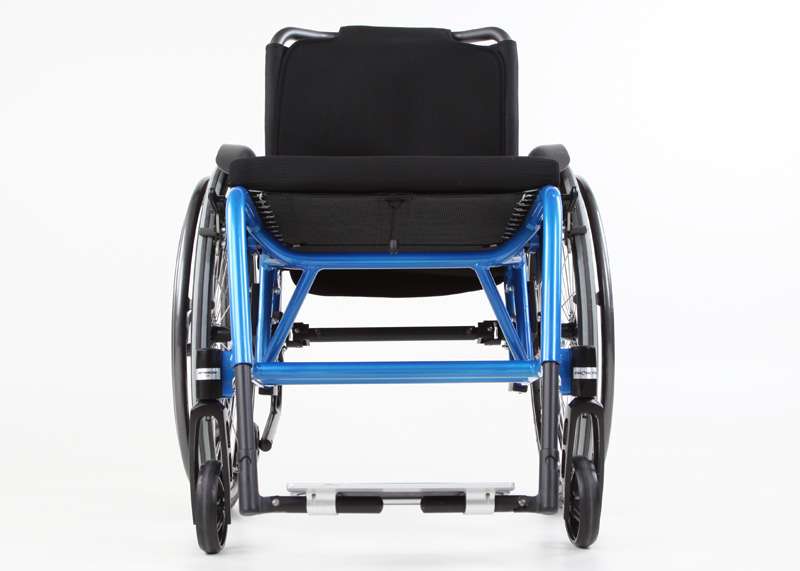 SPEEDY A2 with one-hand drive and ERGO Back backrest bar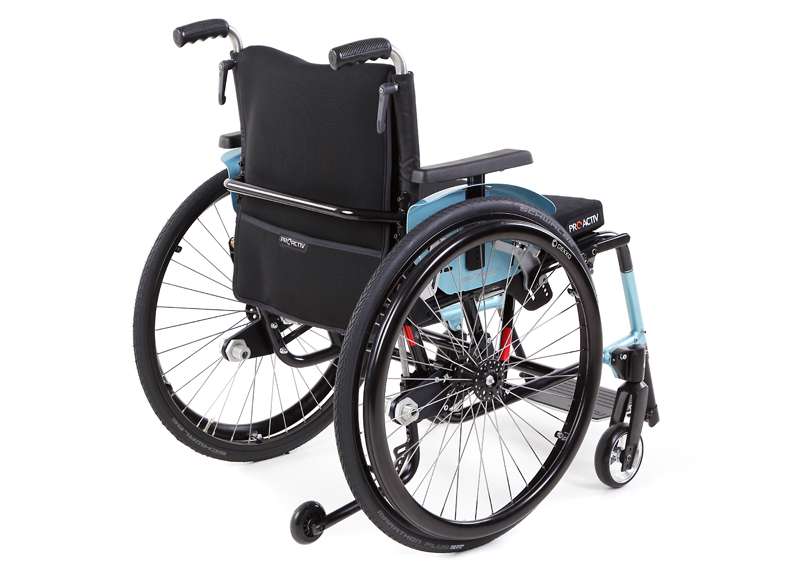 SPEEDY A2 with adaptable back and back padding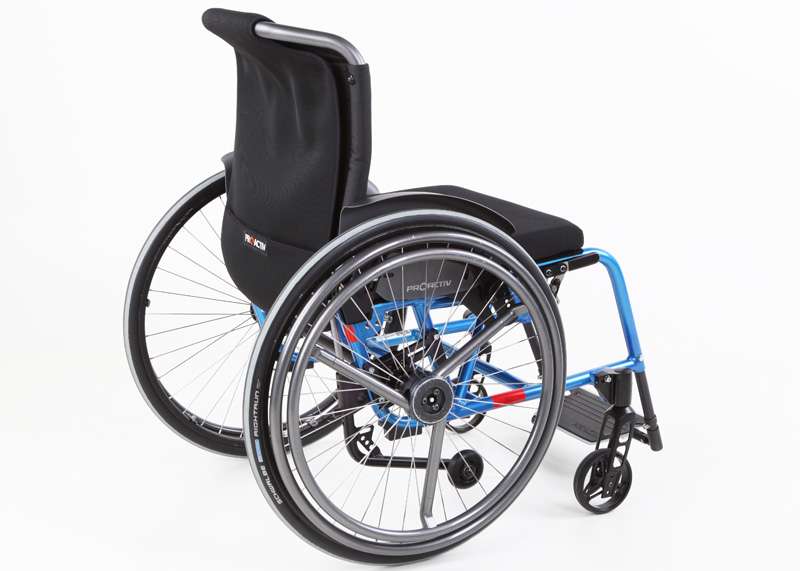 SPEEDY A2 with one-hand drive and ERGO Back backrest bar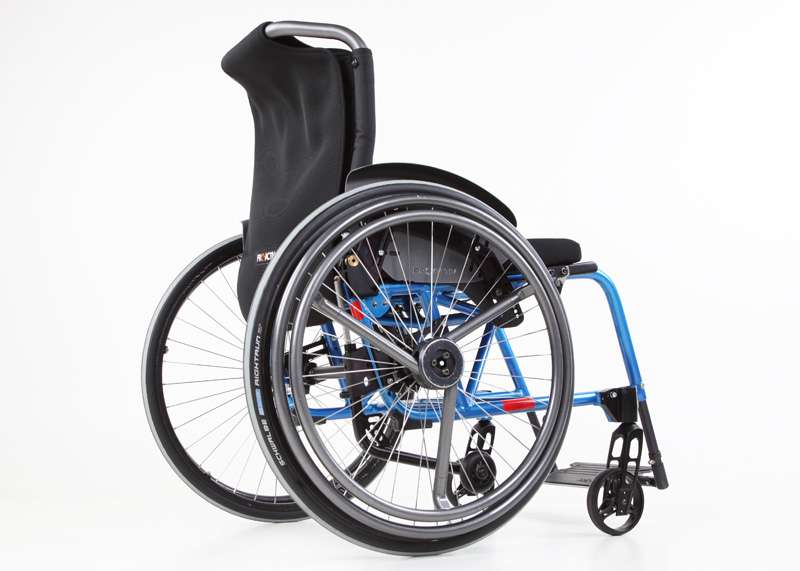 SPEEDY A2 with one-hand drive and ERGO Back backrest bar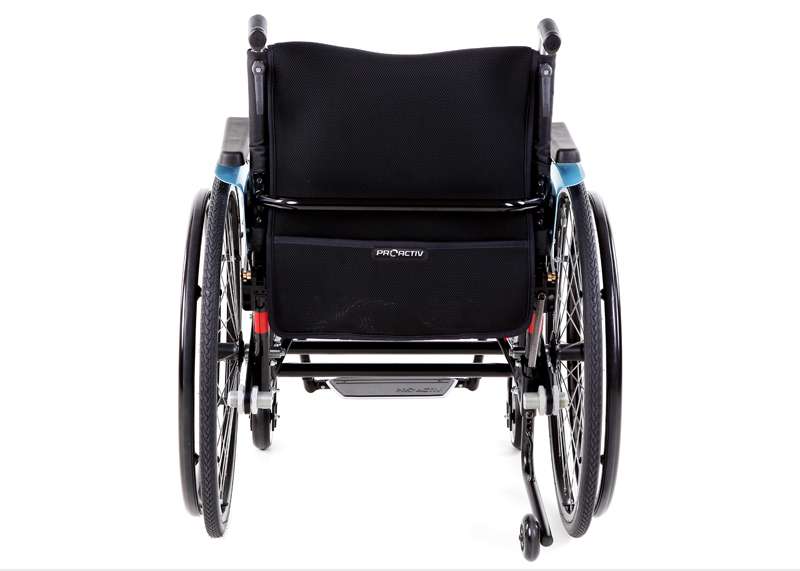 SPEEDY A2 with adaptable back and back padding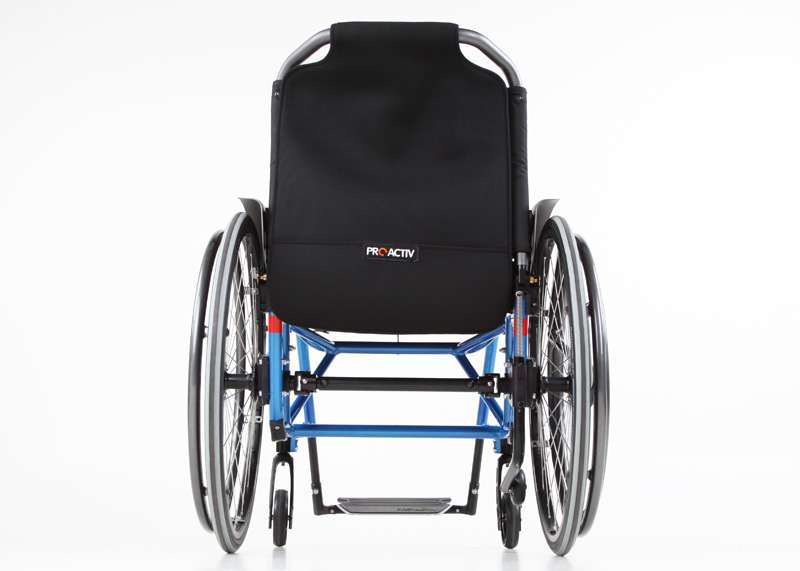 SPEEDY A2 with one-hand drive and ERGO Back backrest bar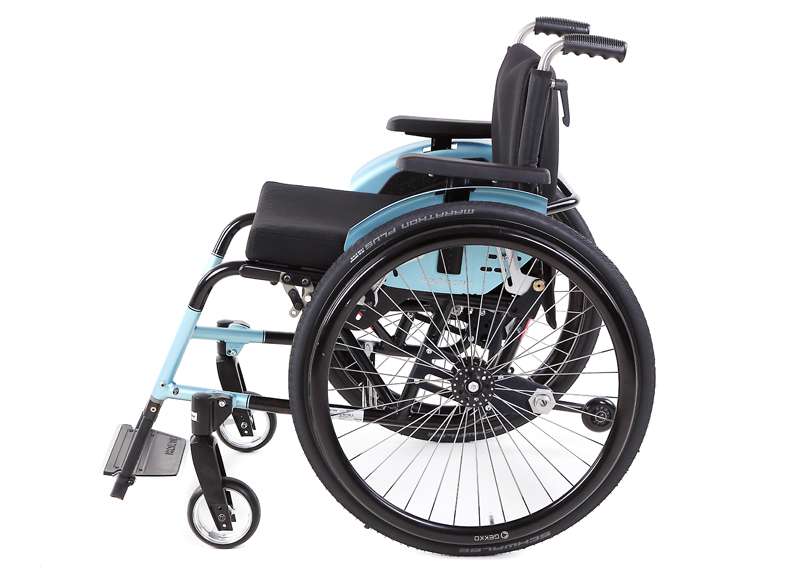 SPEEDY A2 with adaptable back and back padding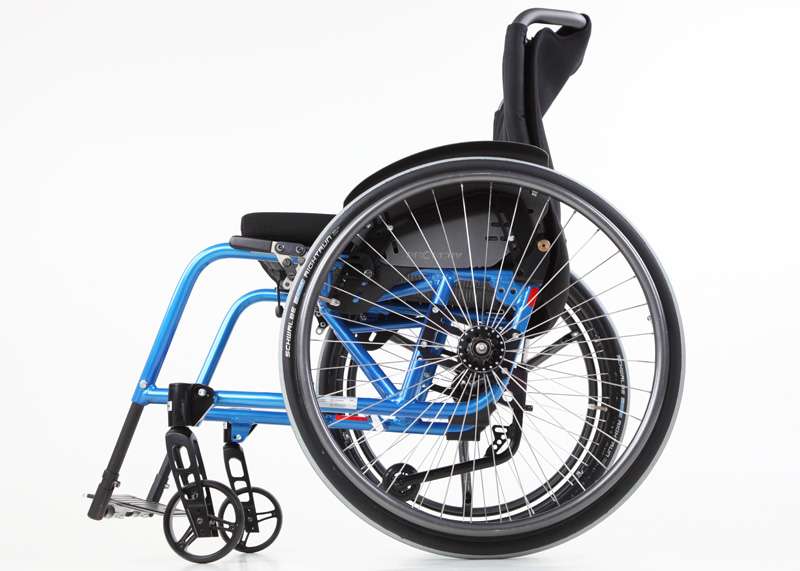 SPEEDY A2 with one-hand drive and ERGO Back backrest bar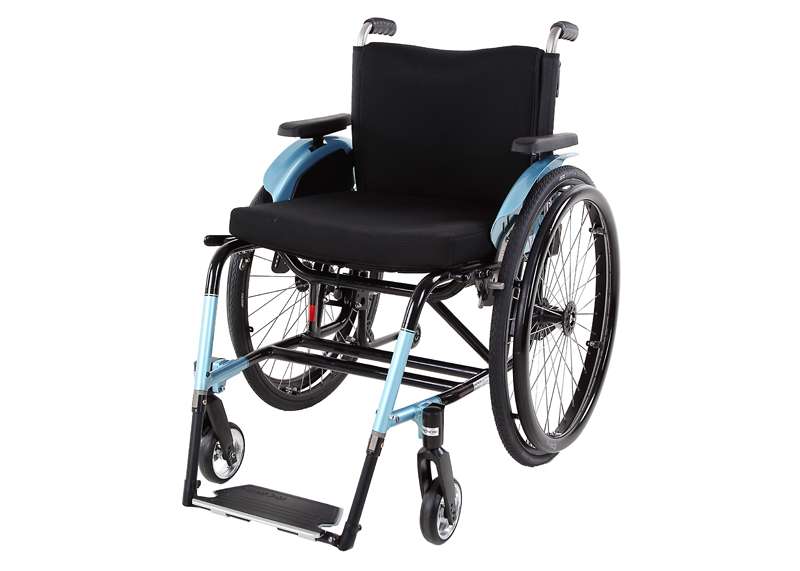 SPEEDY A2 with adaptable back and back padding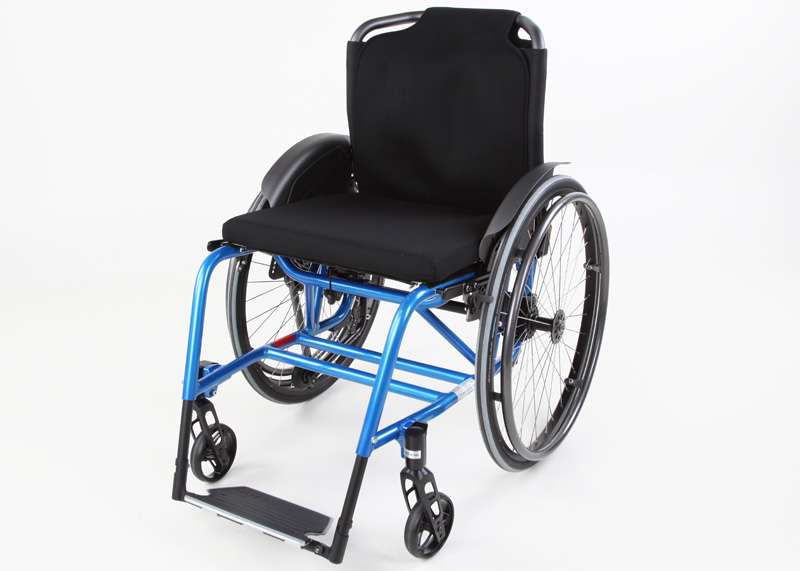 SPEEDY A2 with one-hand drive and ERGO Back backrest bar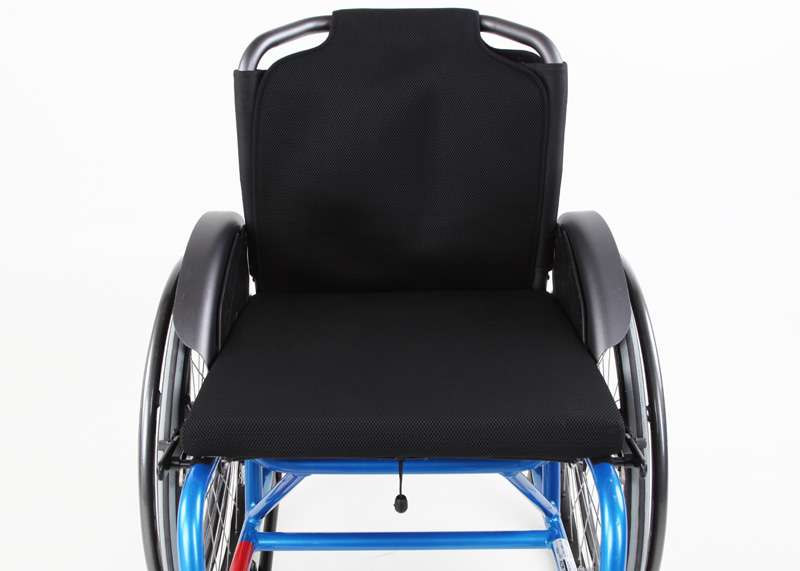 ERGO Back backrest bar and Body Contour seat cover with seat cushion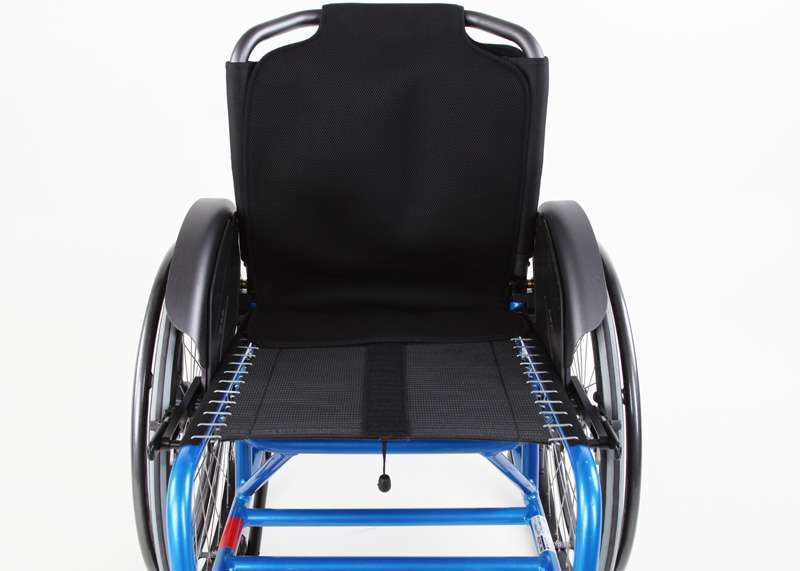 ERGO Back backrest bar and Body Contour seat cover without seat cushion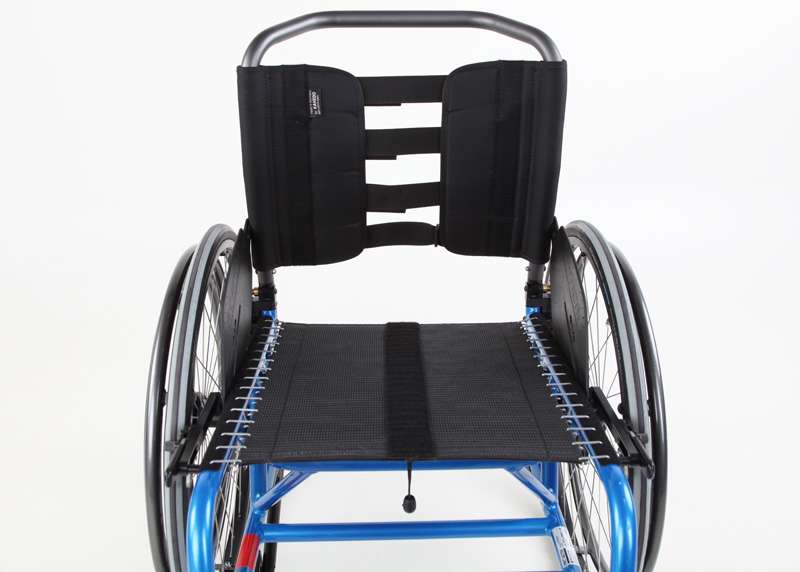 ERGO Back backrest bar and Body Contour seat cover without cover and seat cushion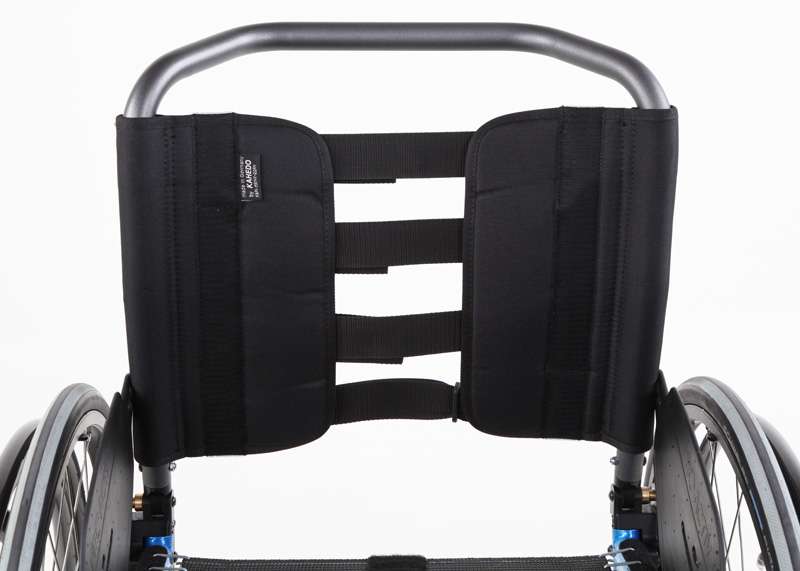 Ergo Back backrest bar without cover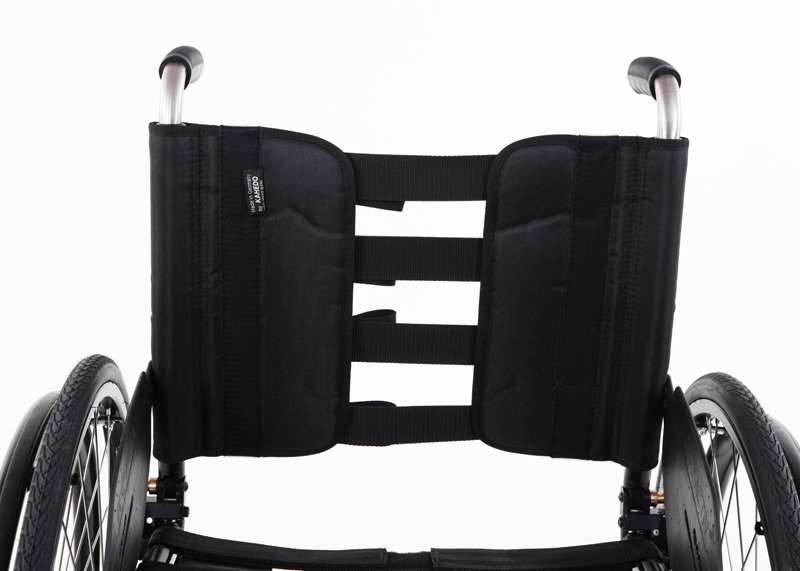 Adaptable back without cover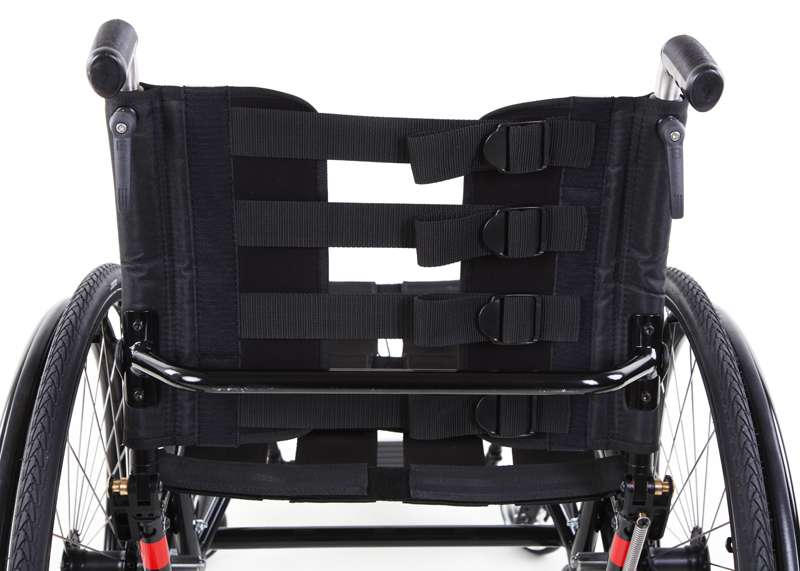 Adaptable back without cover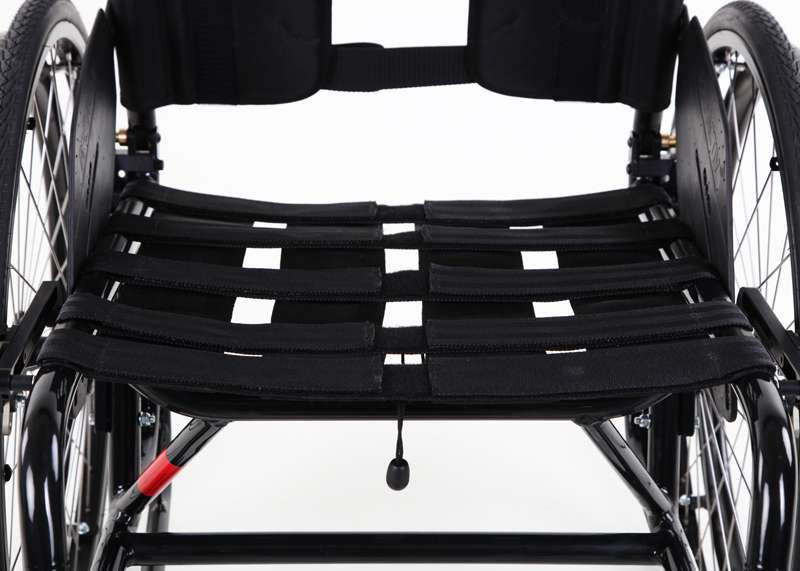 Seat cover, open belt system without seat cushion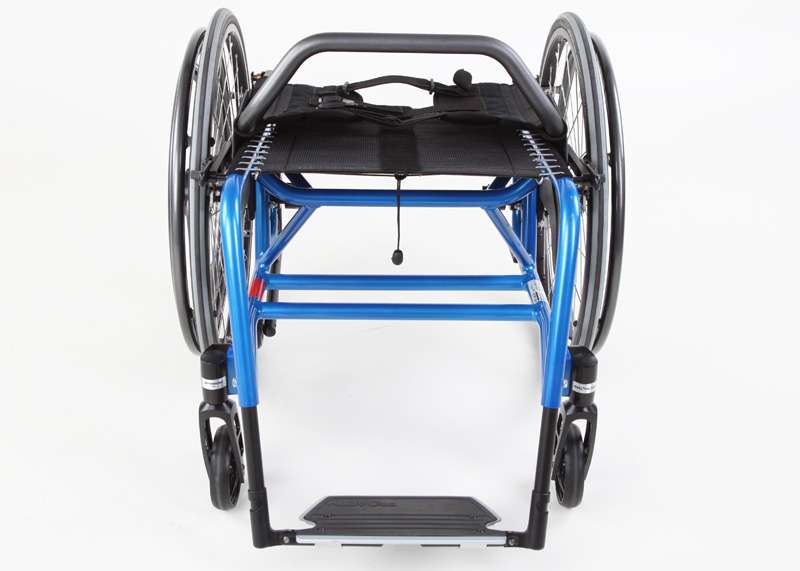 ERGO Back back backrest bar, folded down (without seat cushion and cover)
Adjusting and folding the backrest (back shell) (example: SPEEDY 4all Ergo)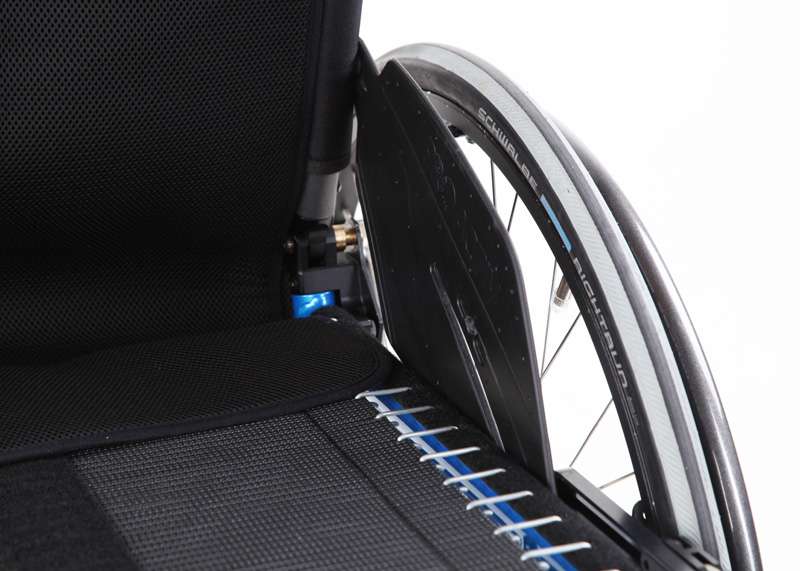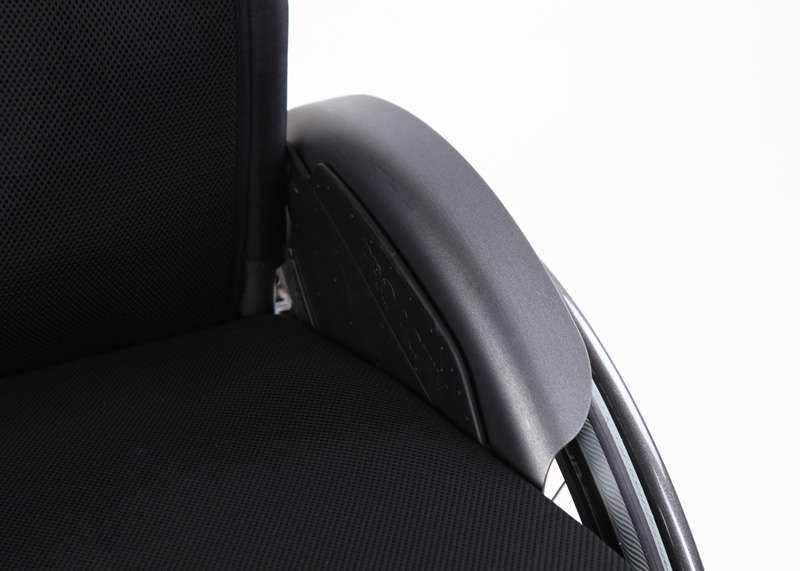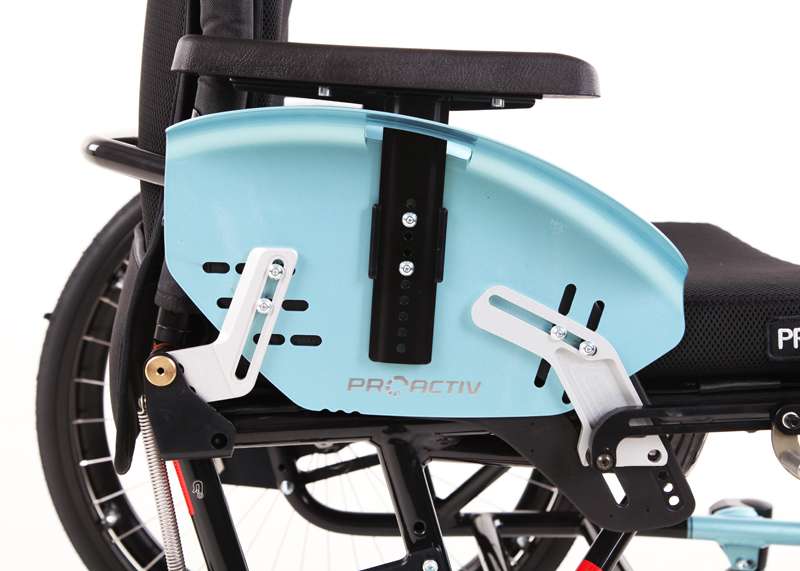 Armrest, height adjustable, integrated in the clothing guard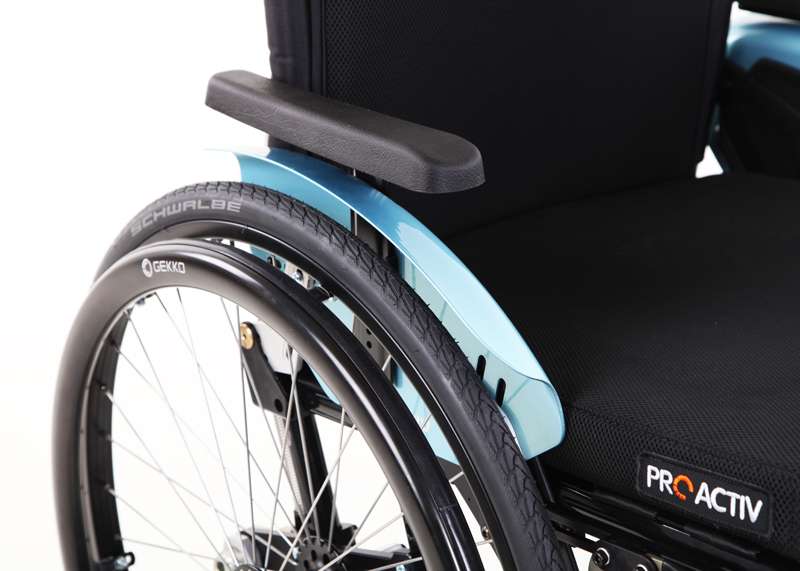 Armrest, height adjustable, integrated in the clothing guard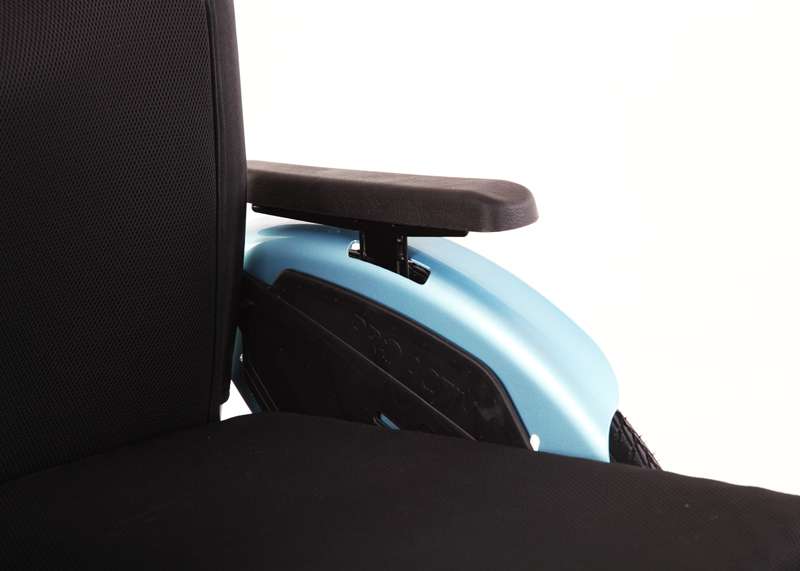 Armrest, height adjustable, integrated in the clothing guard
One-hand drive with double handrim (example: SPEEDY 4all Ergo)
Knee lever brake control for one-hand operation (example: SPEEDY 4all Ergo)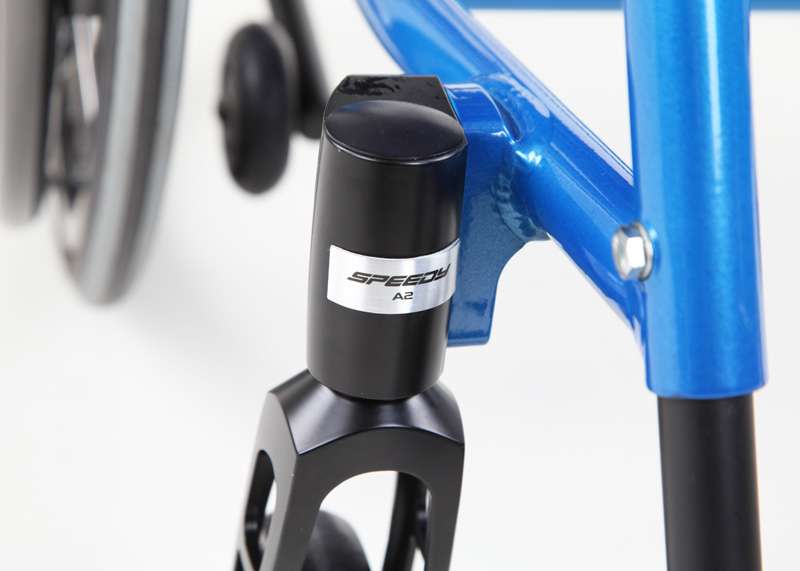 Caster wheel bearing block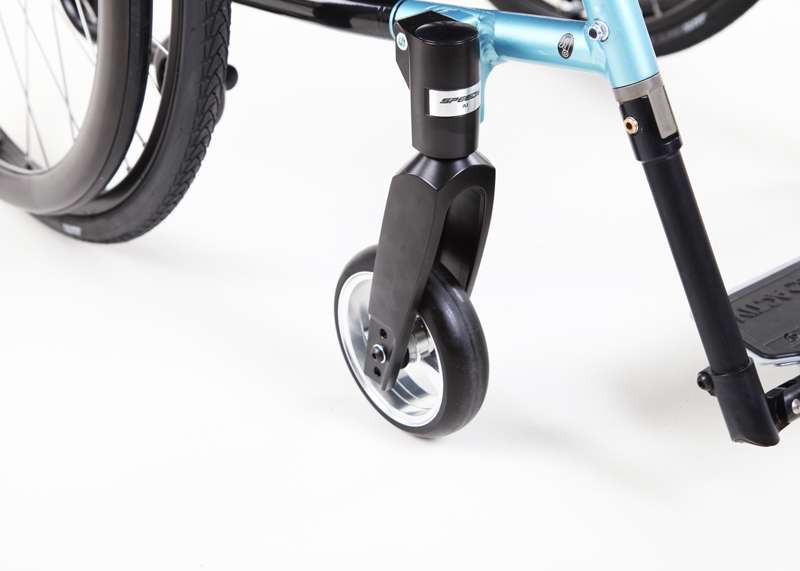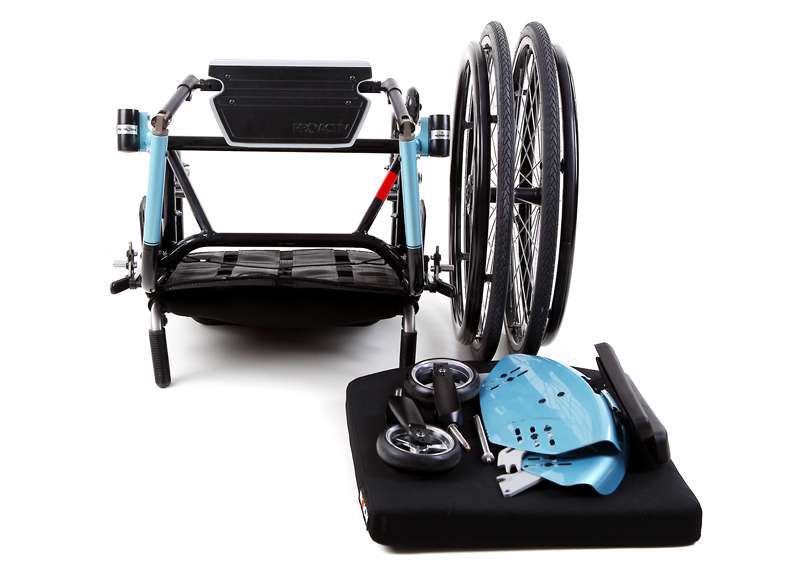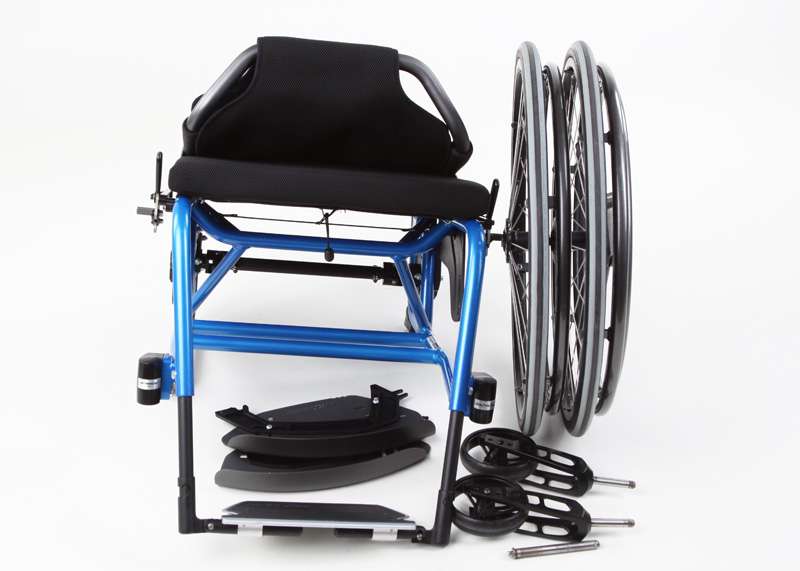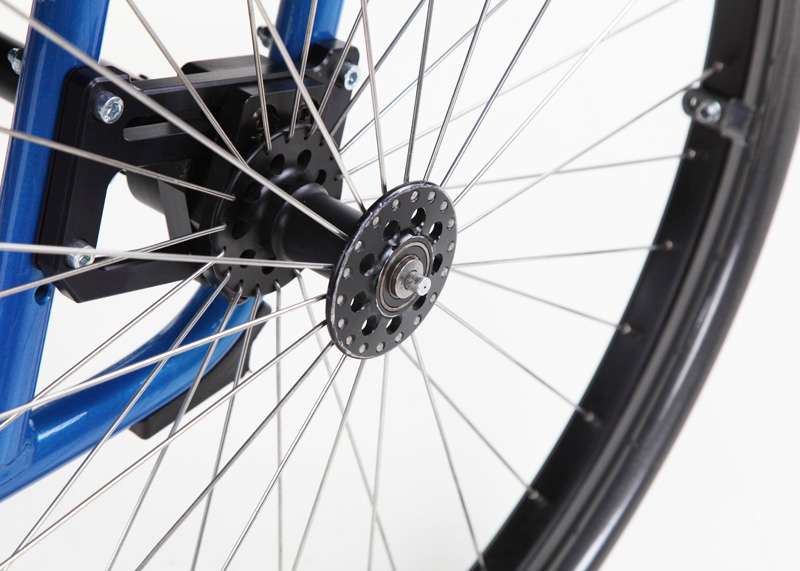 The drive wheel can be removed via the quick release lever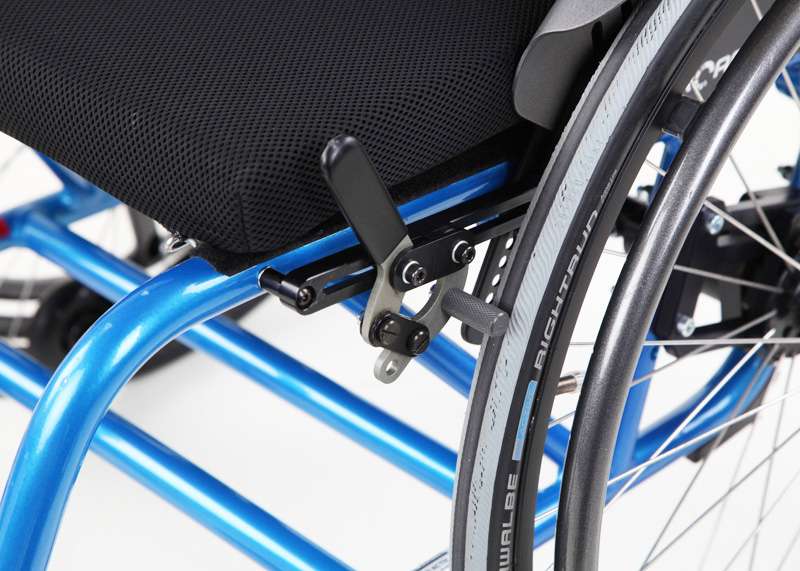 Footrest folds up to the rear with spring locking mechanism (example: SPEEDY 4all Ergo)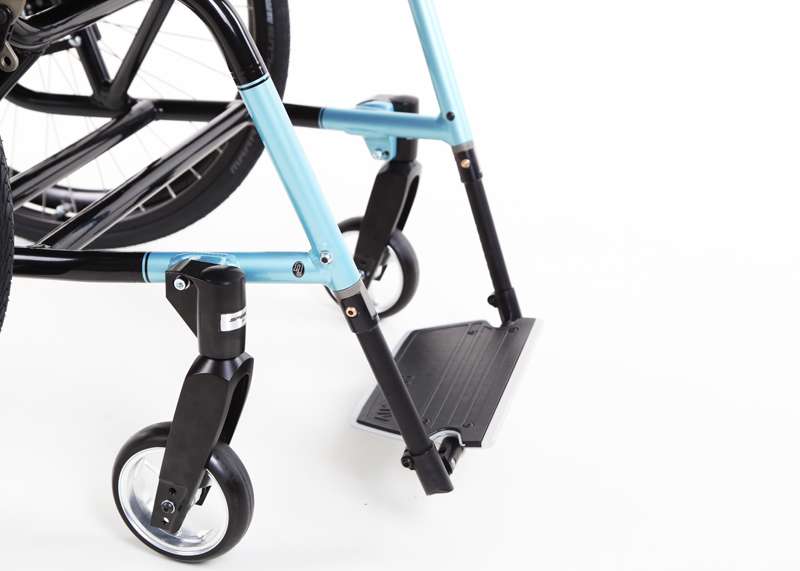 Footbar folds up to the rear with spring locking mechanism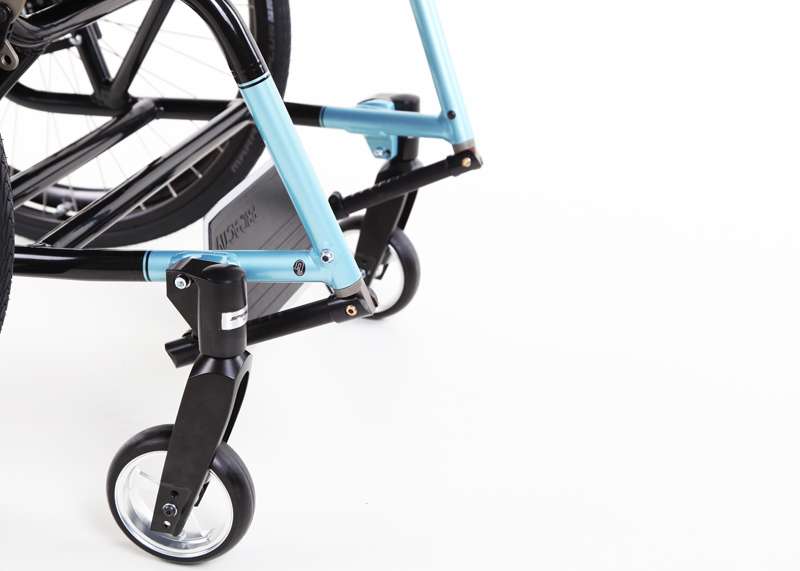 Footbar folds up to the rear with spring locking mechanism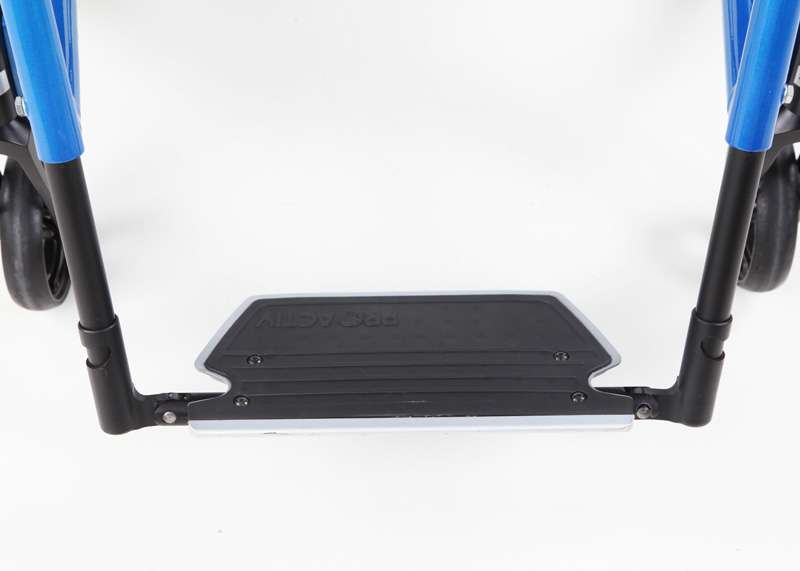 Footrest folds up to one side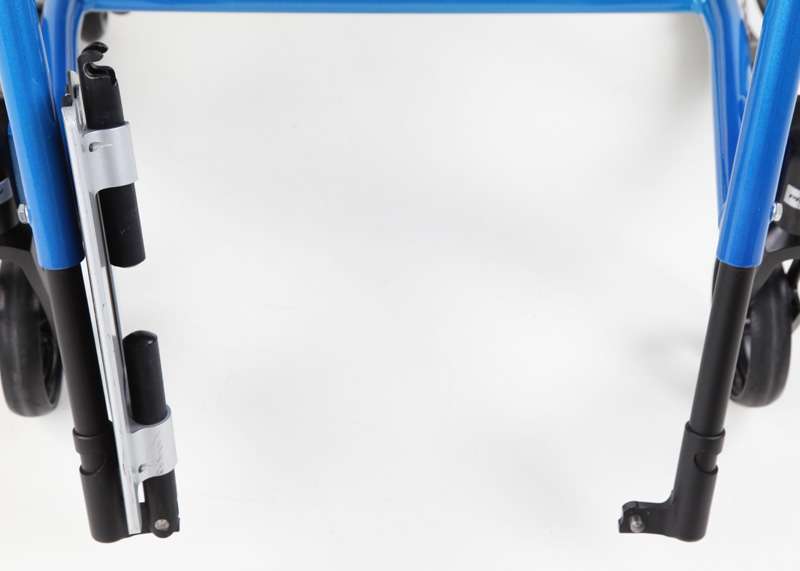 Footrest folds up to one side, folded up
Safety push handles with continuous height adjustment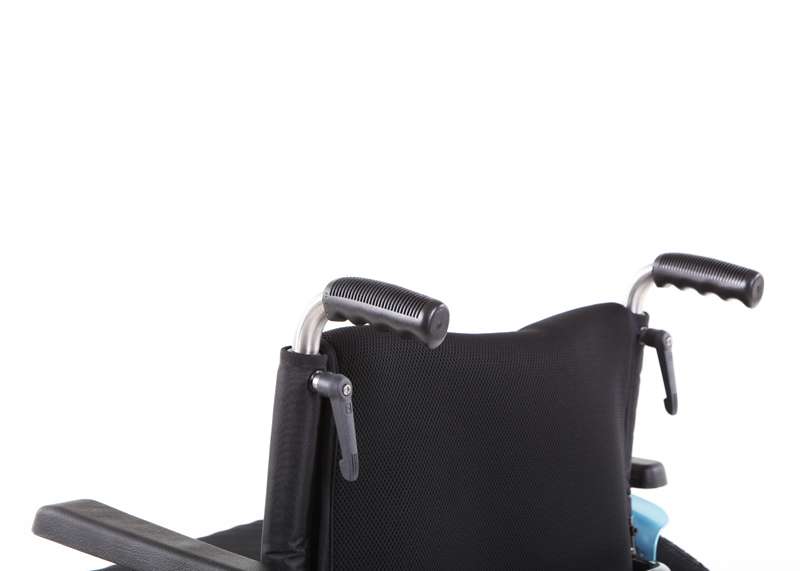 Safety push handles with continuous height adjustment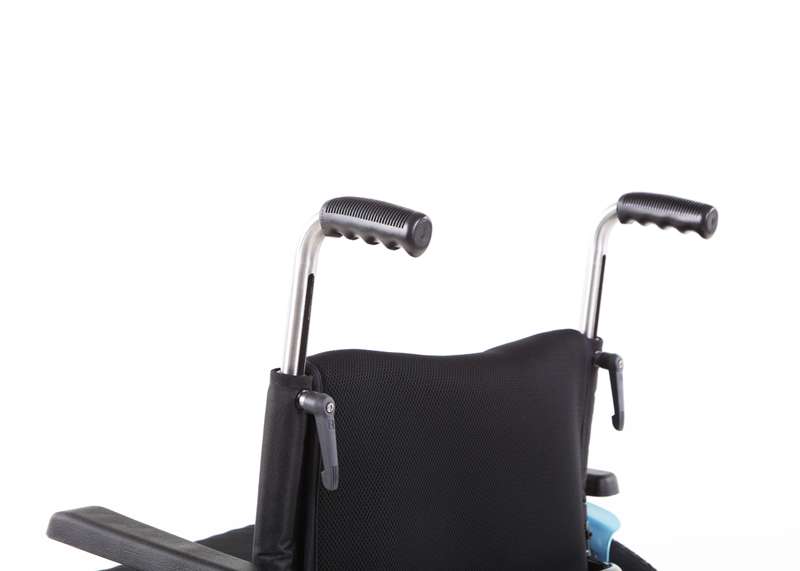 Safety push handles with continuous height adjustment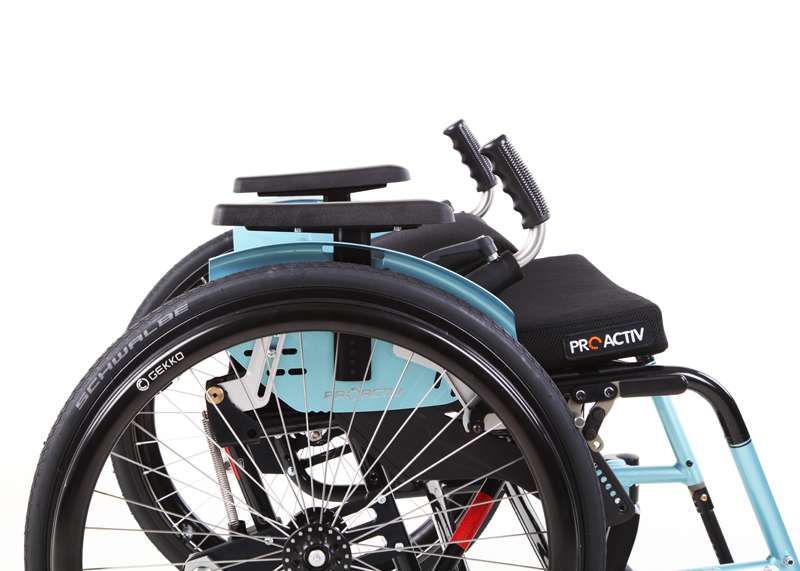 SPEEDY A2
The frame structure of the SPEEDY A2 is specifically designed to suit mobile stair climbers such as scala mobil (Alber GmbH) and S-MAX (AAT Alber Antriebstechnik GmbH) as well as the pushing and braking aid viamobil (Alber GmbH). Starting at a seat width of 38 cm, stair climbers can be driven under the seat frame , which saves space and is also suitable for curved stairs. This combination meets the wheelchair user's need for independence and mobility in daily life without having negative repercussions for the weight, the handling characteristics and the manageability of this wheelchair.

Choose from 6 frame and 3 chassis parameters to configure the frame optimally to the user's requirements. The front end is available with a G-shape or a V-shape. With the Heavy Duty equipment, the SPEEDY A2 is rated for higher loads, such as user weights up to 150 kg.

The simple adjustment possibilities of the seat angle and tipping point offer maximum of flexibility in adapting to the changing needs of the user. Thanks to its sturdy frame design, the SPEEDY A2 can also be combined with traction devices, handbikes and wheelchair drives.