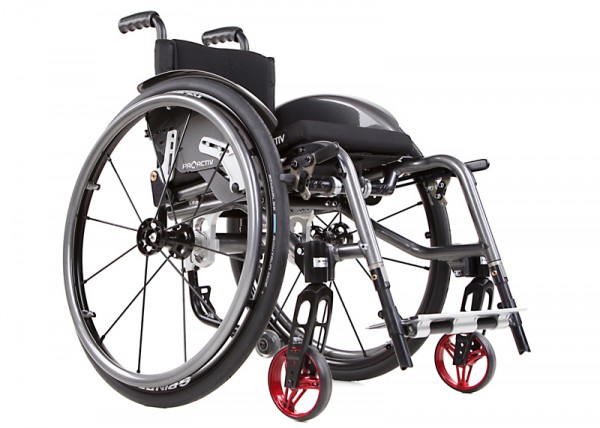 SPEEDY 4teen with a backrest that can be adjusted at seven different angles and height-adjustable safety push handles that are offset to the rear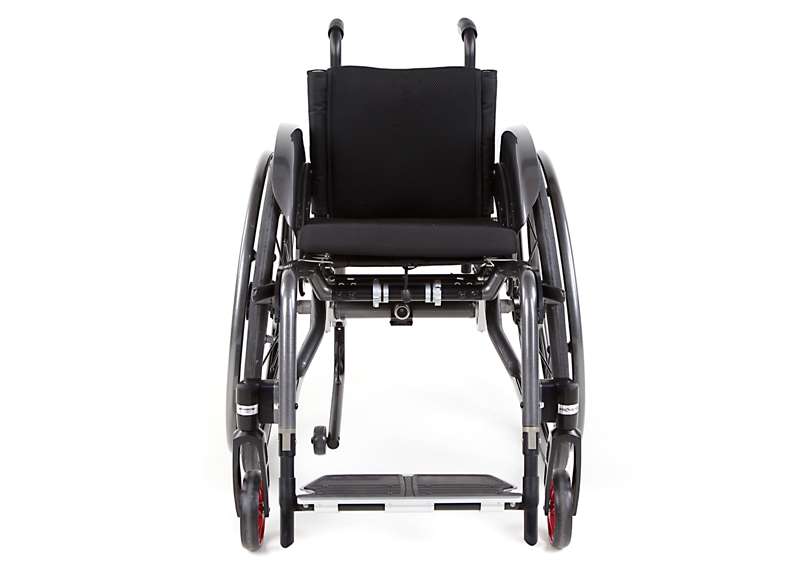 SPEEDY 4teen with a backrest that can be adjusted at seven different angles and height-adjustable safety push handles that are offset to the rear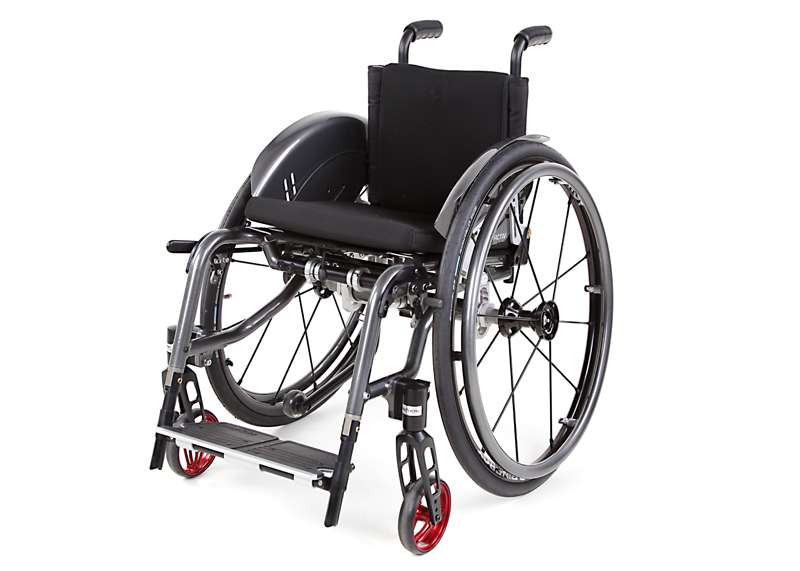 SPEEDY 4teen with a backrest that can be adjusted at seven different angles and height-adjustable safety push handles that are offset to the rear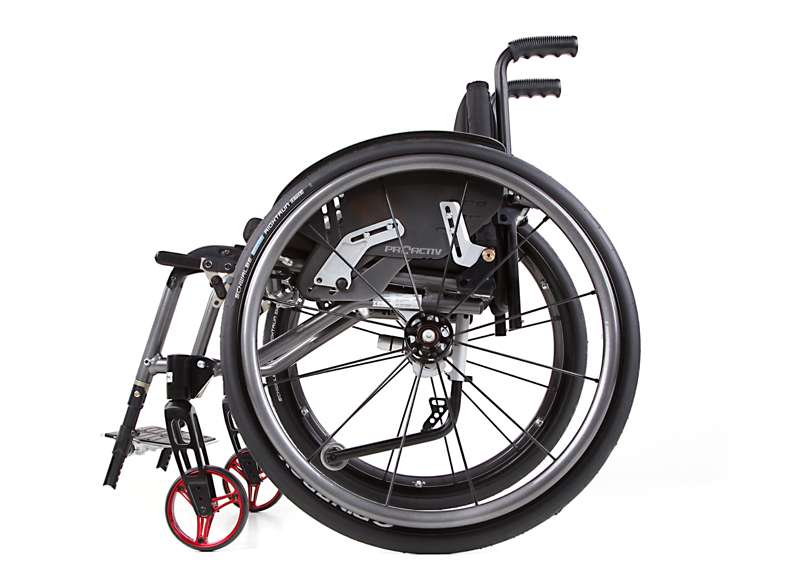 SPEEDY 4teen with a backrest that can be adjusted at seven different angles and height-adjustable safety push handles that are offset to the rear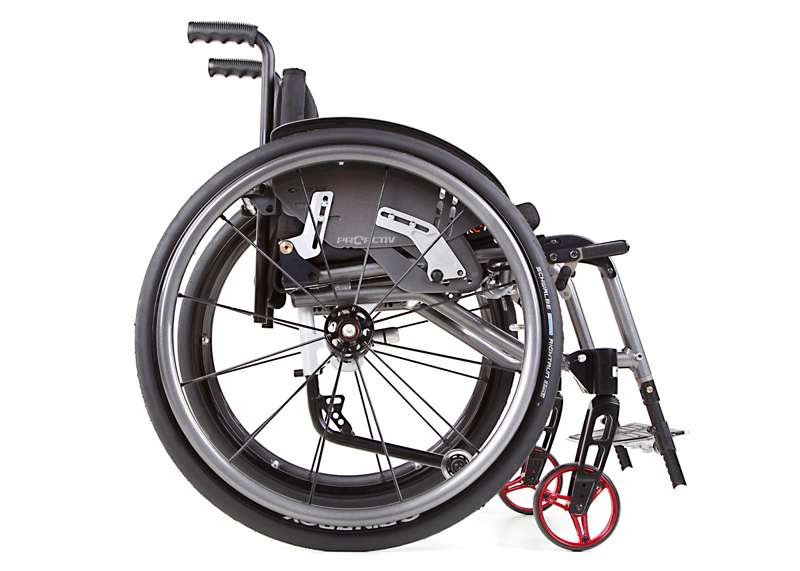 SPEEDY 4teen with a backrest that can be adjusted at seven different angles and height-adjustable safety push handles that are offset to the rear
SPEEDY 4teen with a backrest that can be adjusted at seven different angles and height-adjustable safety push handles that are offset to the rear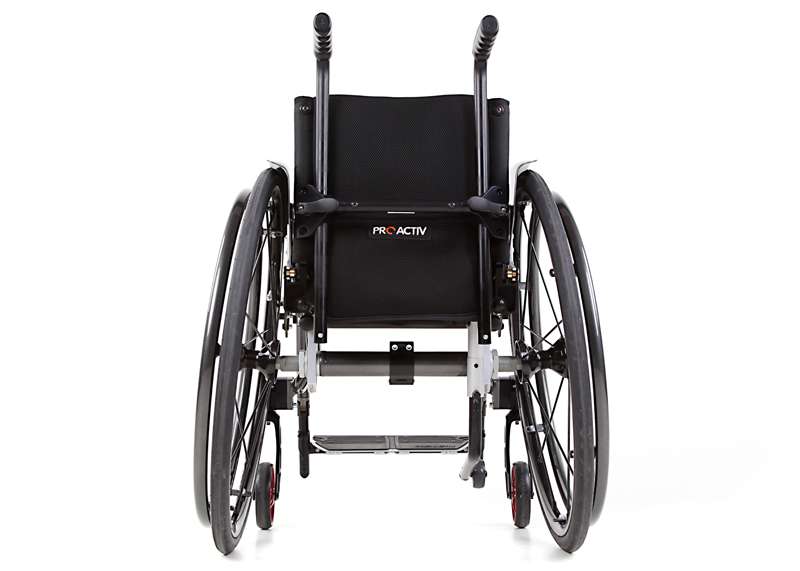 SPEEDY 4teen with a backrest that can be adjusted at seven different angles and height-adjustable safety push handles that are offset to the rear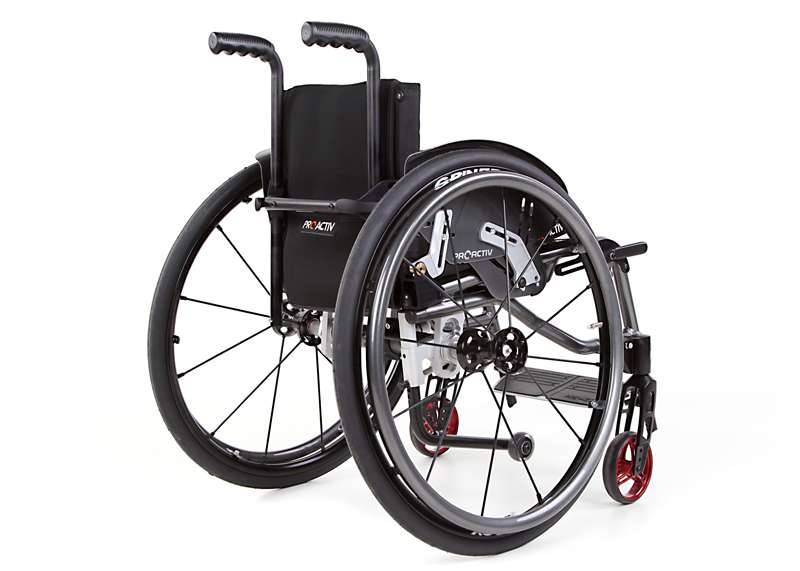 SPEEDY 4teen with a backrest that can be adjusted at seven different angles and height-adjustable safety push handles that are offset to the rear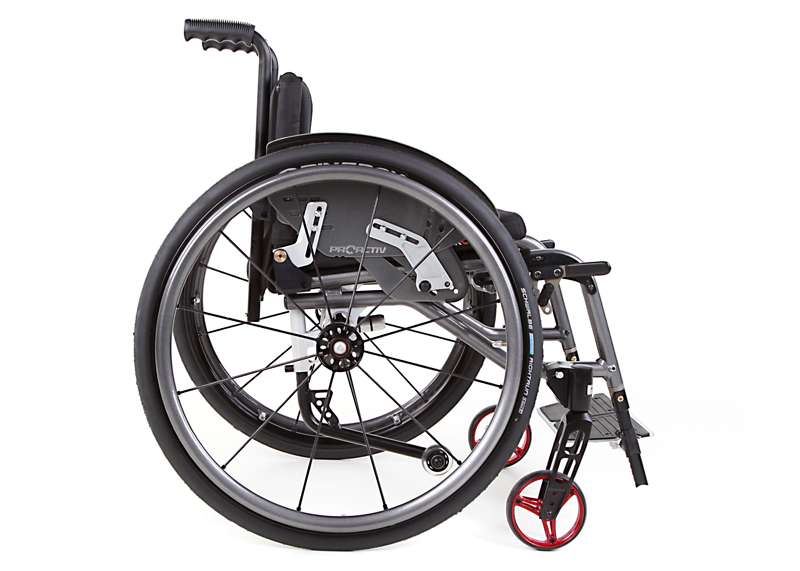 SPEEDY 4teen with a backrest that can be adjusted at seven different angles and height-adjustable safety push handles that are offset to the rear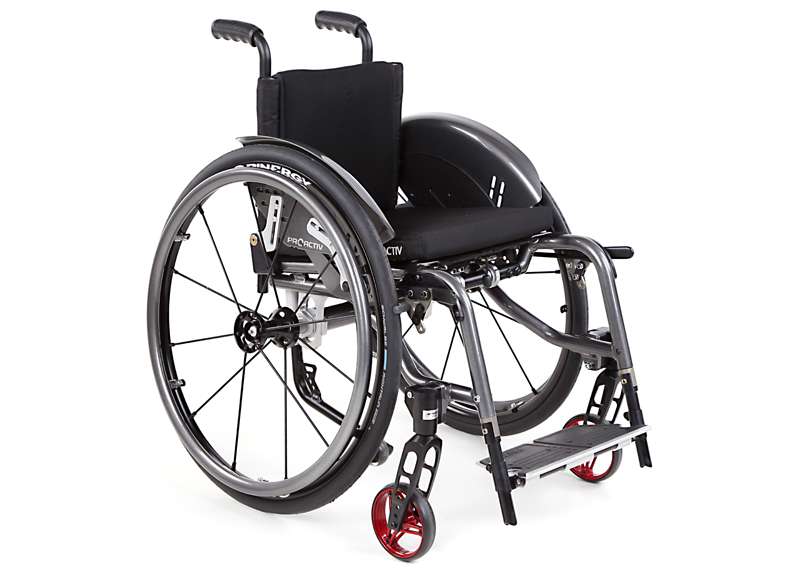 SPEEDY 4teen with a backrest that can be adjusted at seven different angles and height-adjustable safety push handles that are offset to the rear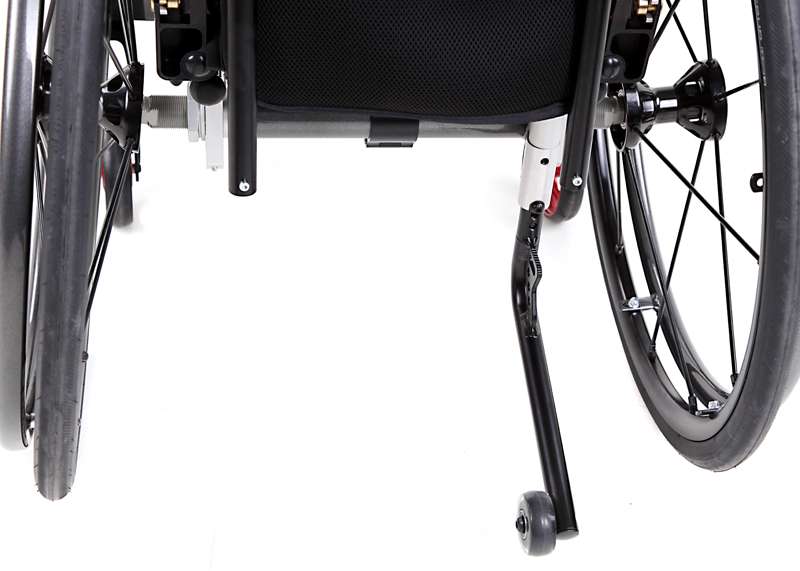 Anti-tipping support (active position)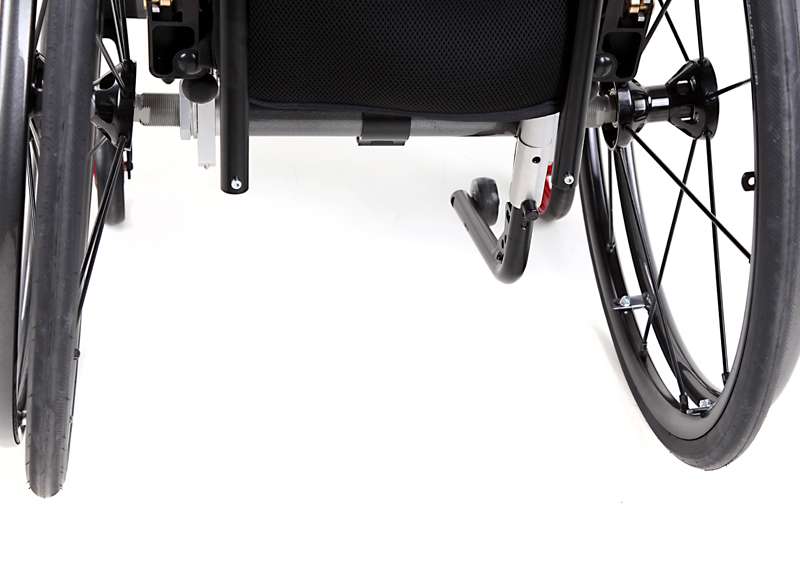 Anti-tipping support (passive position)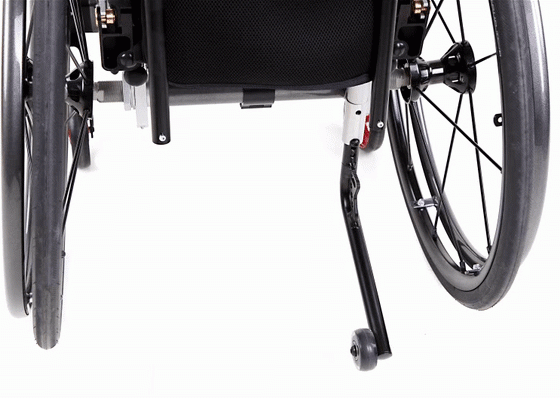 Anti-tipping support active/passive position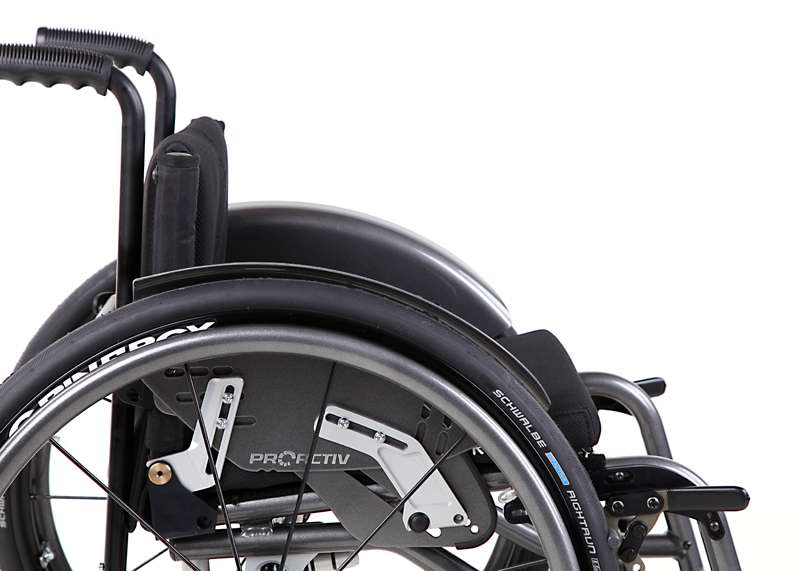 Aluminium clothing guard removable via lock function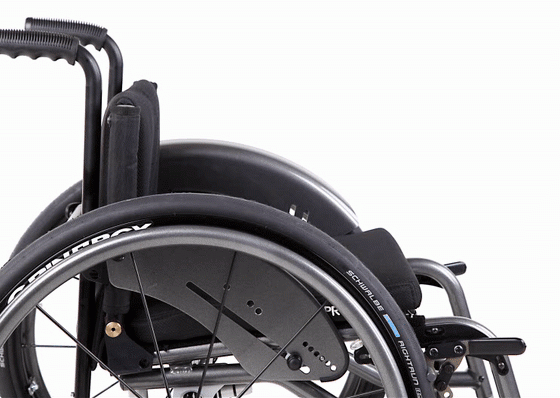 Attaching the clothing guard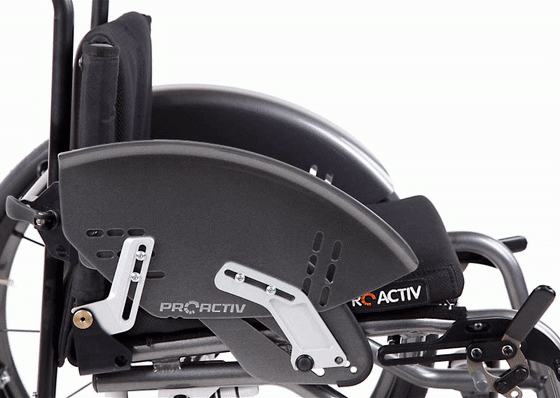 Removing the clothing guard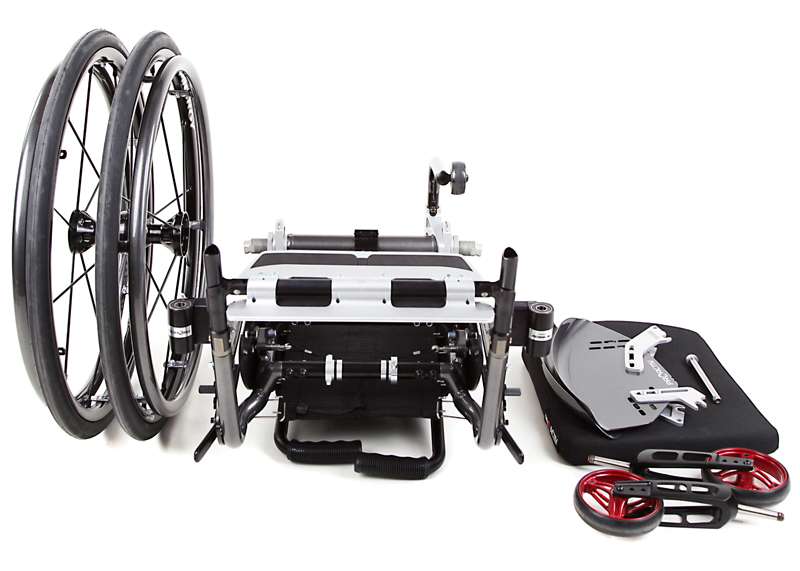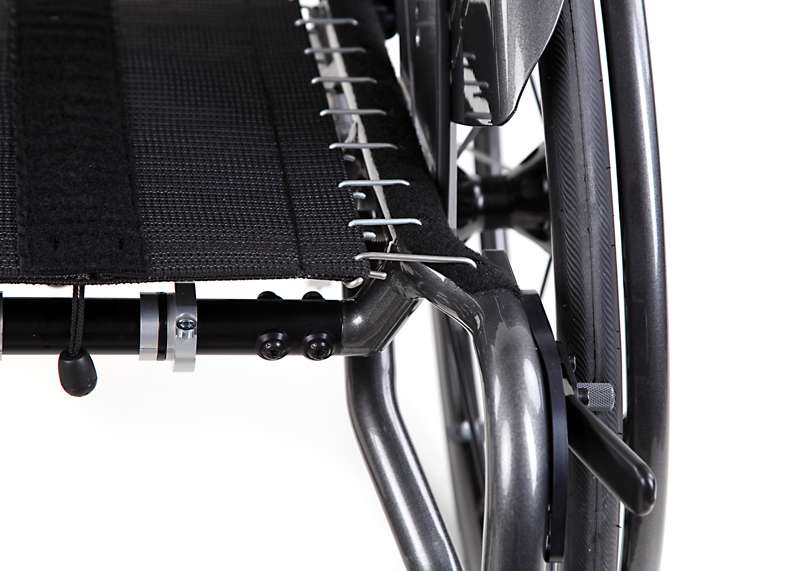 Frame stem with abduction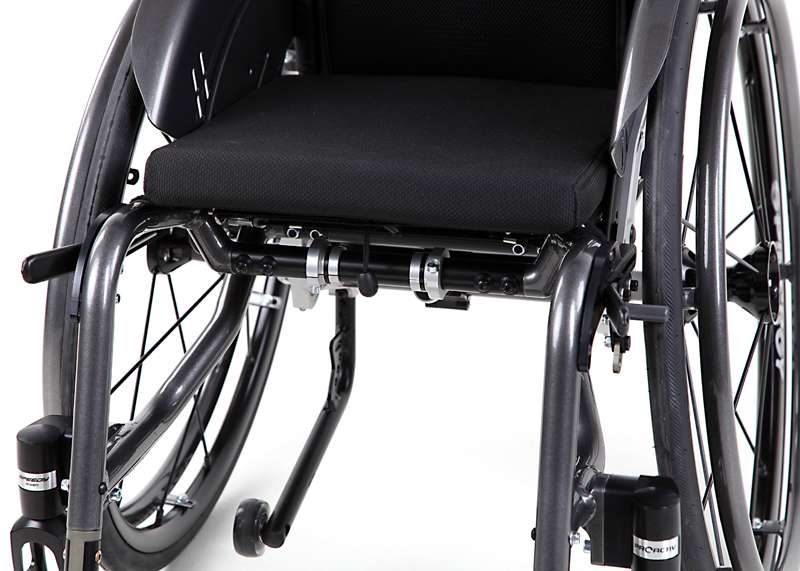 Grow-along function by replacing assemblies like the frame cross bars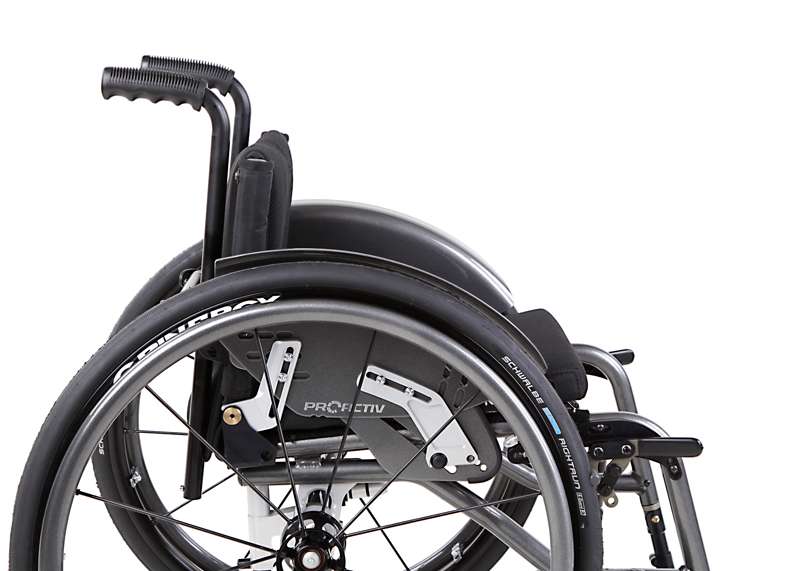 7-step angle adjustment and folding backrest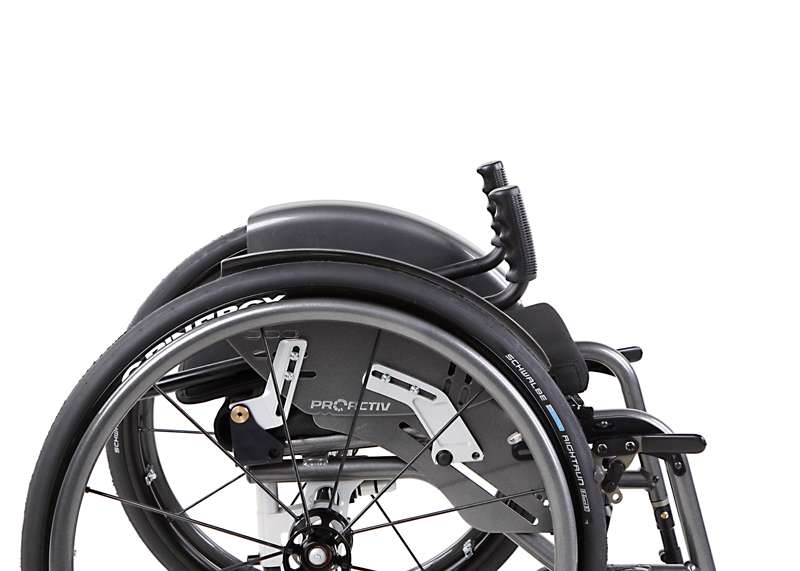 Backrest that can be folded and adjusted at seven different angles; folded down for a small pack size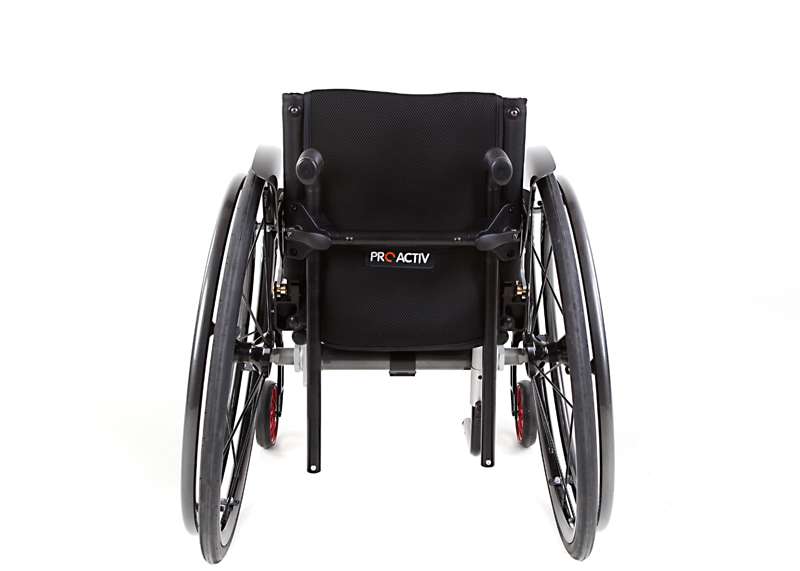 Safety push handles offset to the rear, continuous height adjustment – in lowered position behind the backrest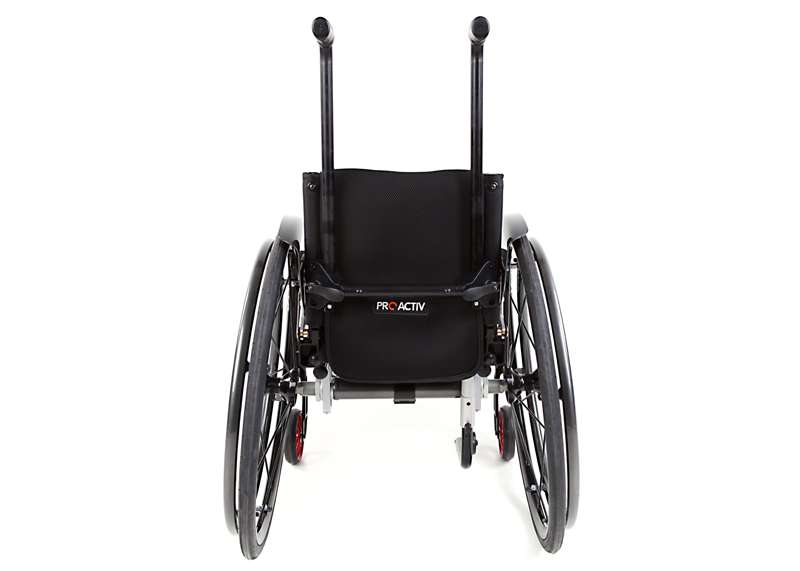 Safety push handles, offset to the rear, continuous height adjustment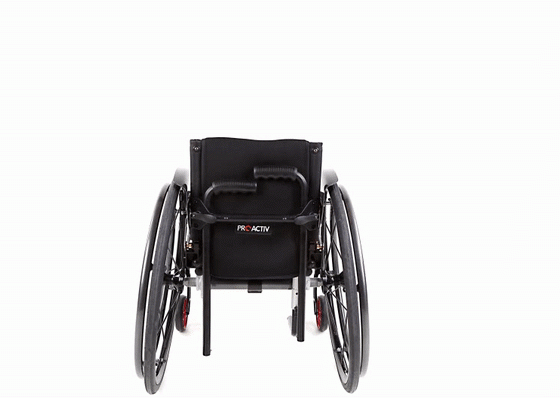 Safety push handles offset to the rear, height adjustment
Height adjustment of the safety push handles, offset to the rear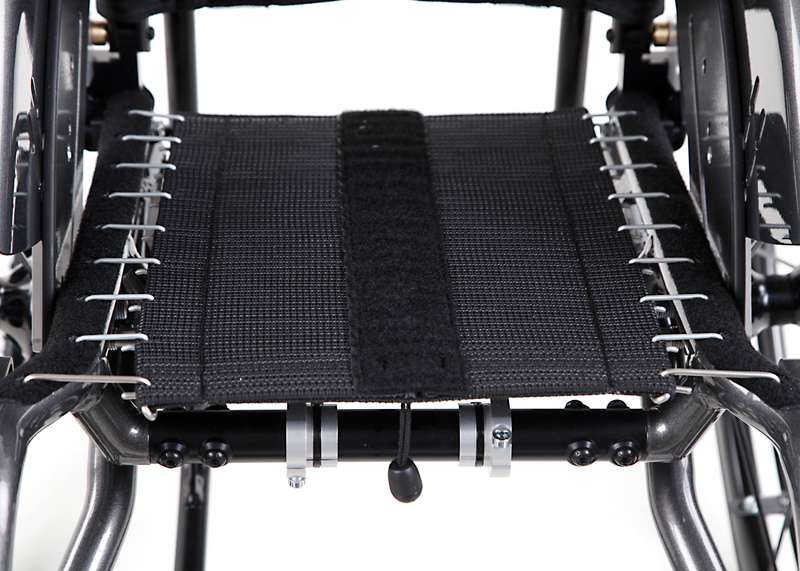 Body Contour seat cover, pliable, breathable and durable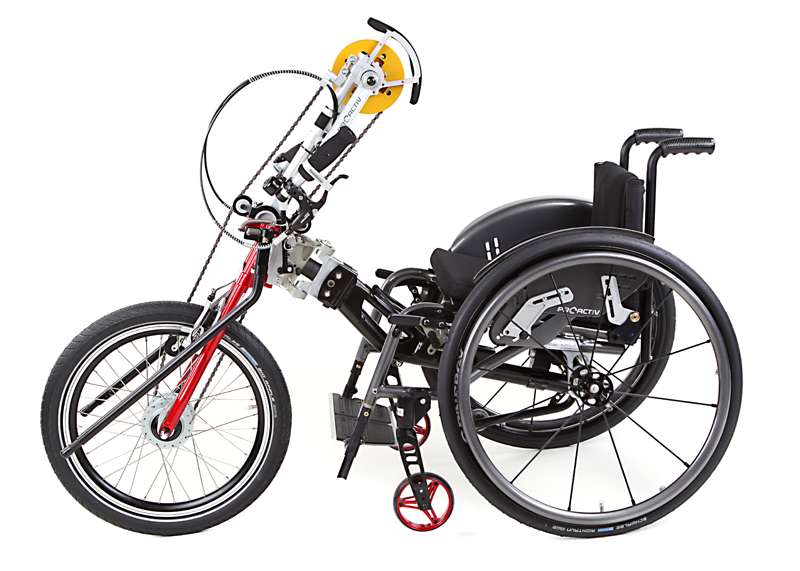 SPEEDY 4teen combined with a SPIKE adaptive bike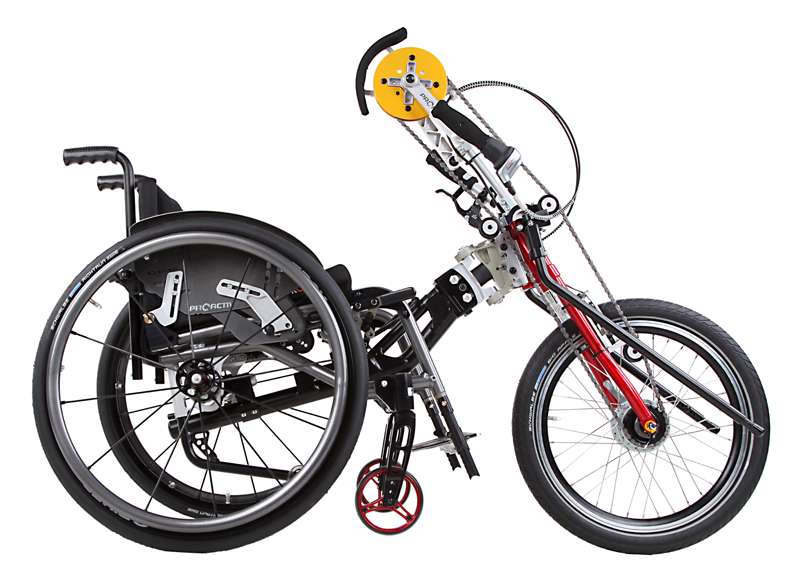 SPEEDY 4teen combined with a SPIKE adaptive bike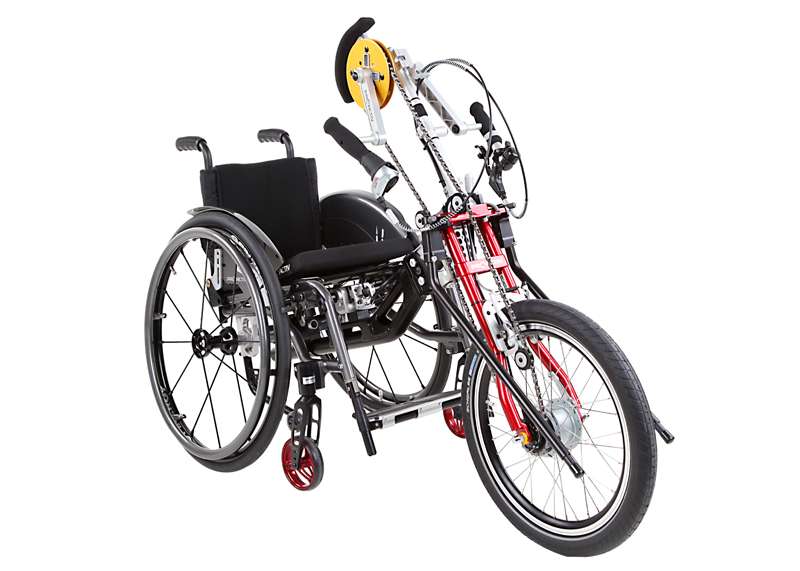 SPEEDY 4teen combined with a SPIKE adaptive bike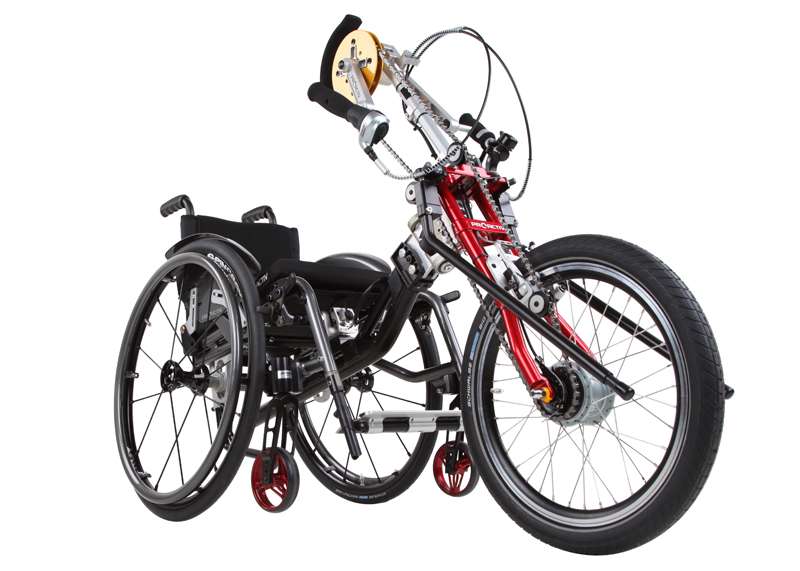 SPEEDY 4teen combined with a SPIKE adaptive bike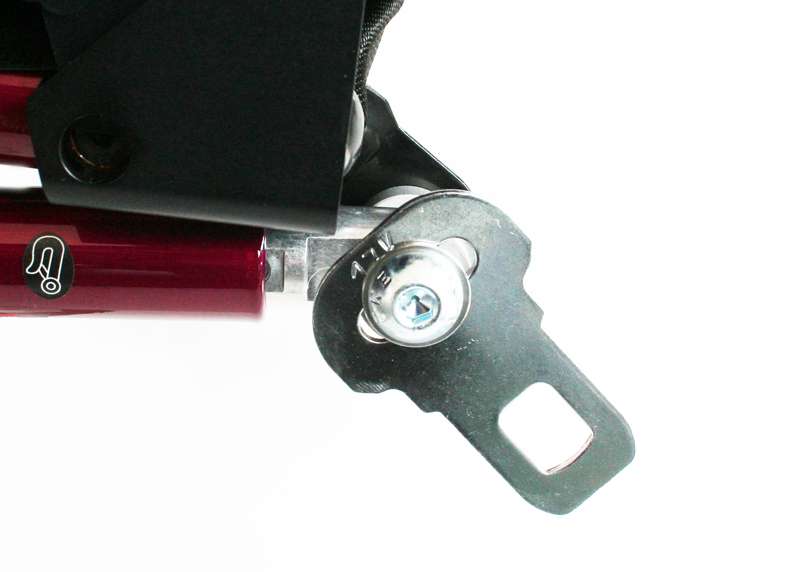 Transport restraint system with belt link for transporting passengers in motor vehicles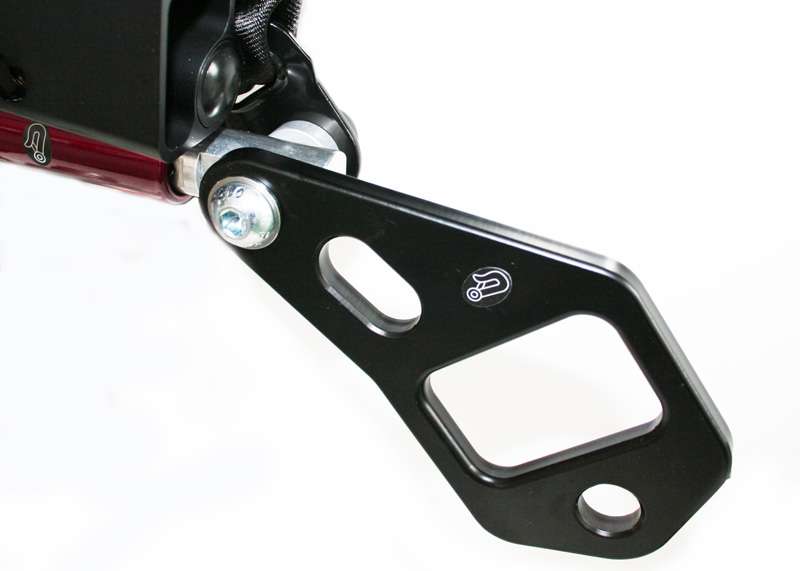 Transport restraint system with belt lug for transporting passengers in motor vehicles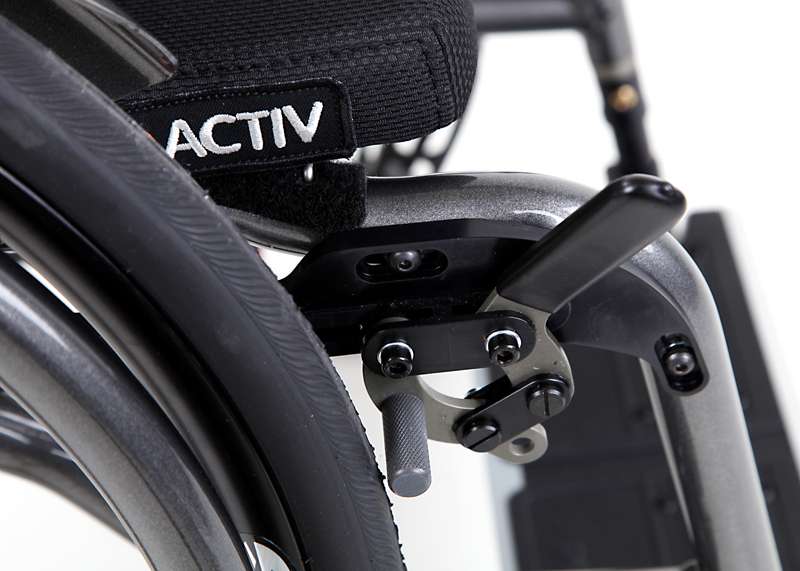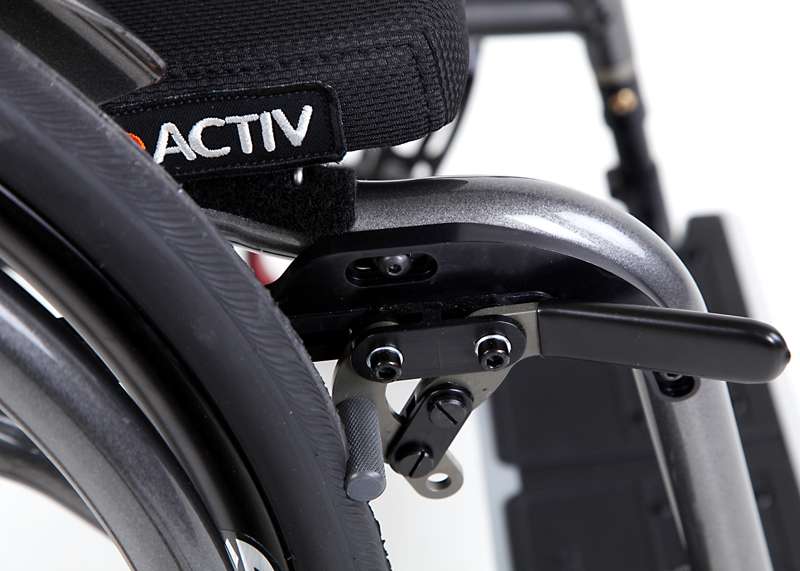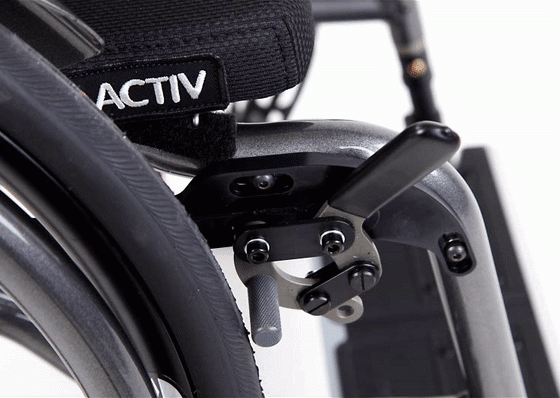 Opening/closing the knee lever brake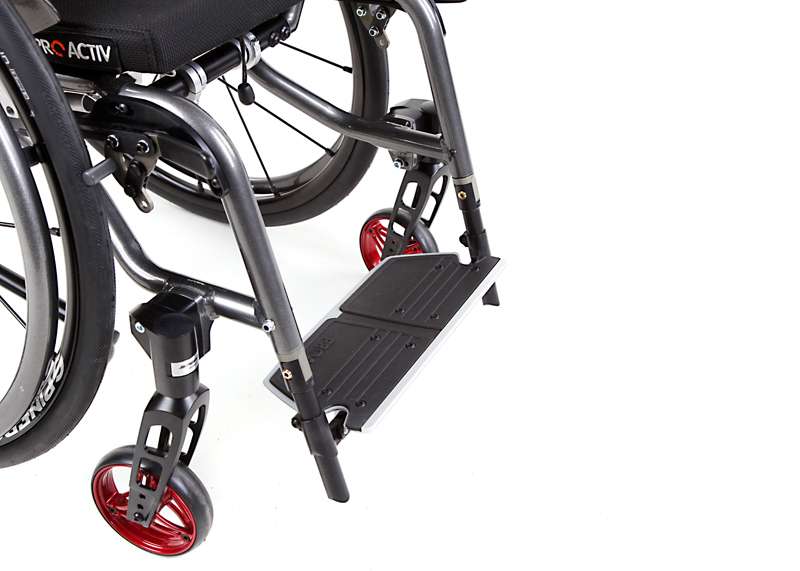 Footrest folds up to the rear with spring locking mechanism (active position)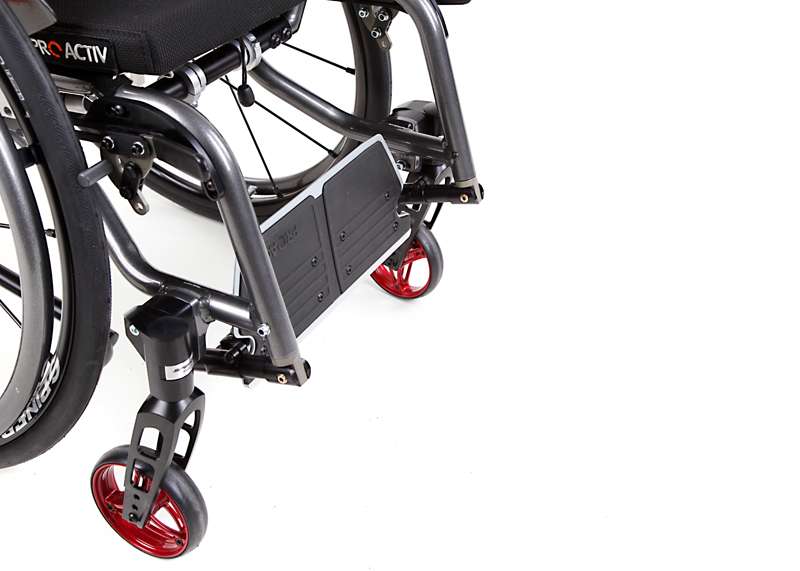 Footrest folds up to the rear with a spring locking mechanism (passive position, folded up to the rear)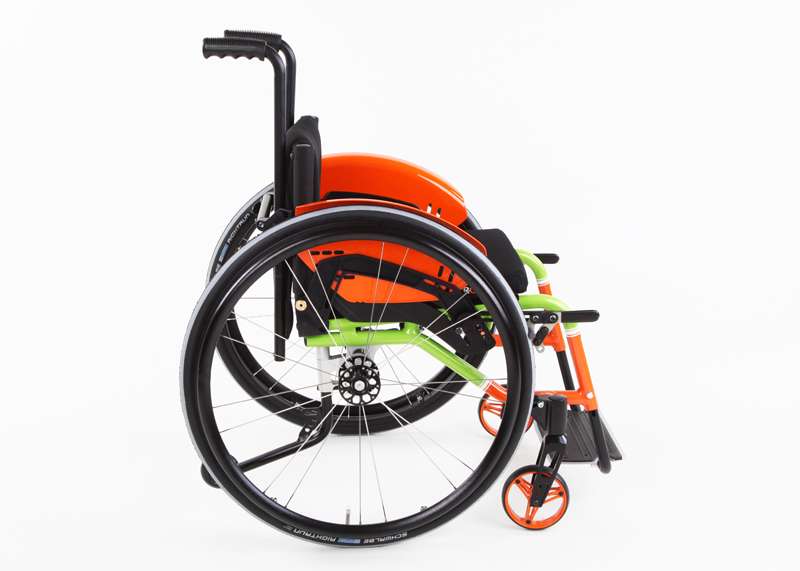 SPEEDY 4teen with a backrest that can be adjusted at seven different angles and height-adjustable safety push handles that are offset to the rear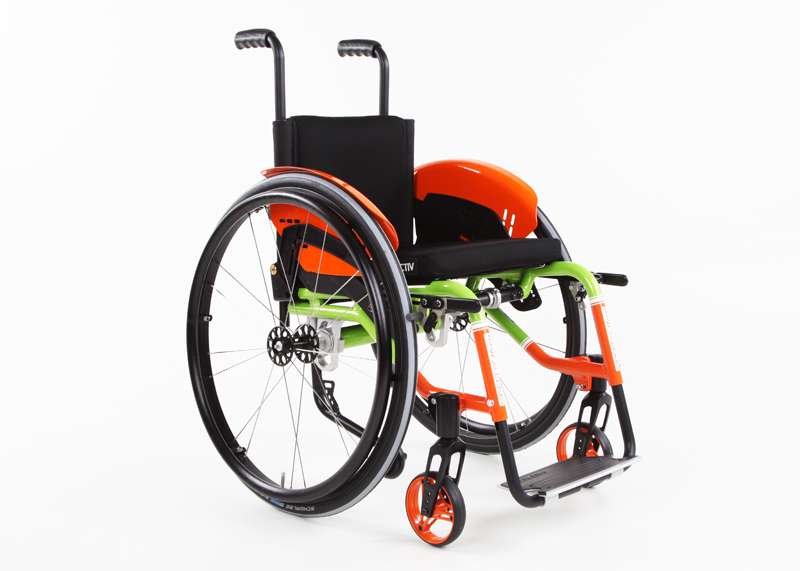 SPEEDY 4teen with a backrest that can be adjusted at seven different angles and height-adjustable safety push handles that are offset to the rear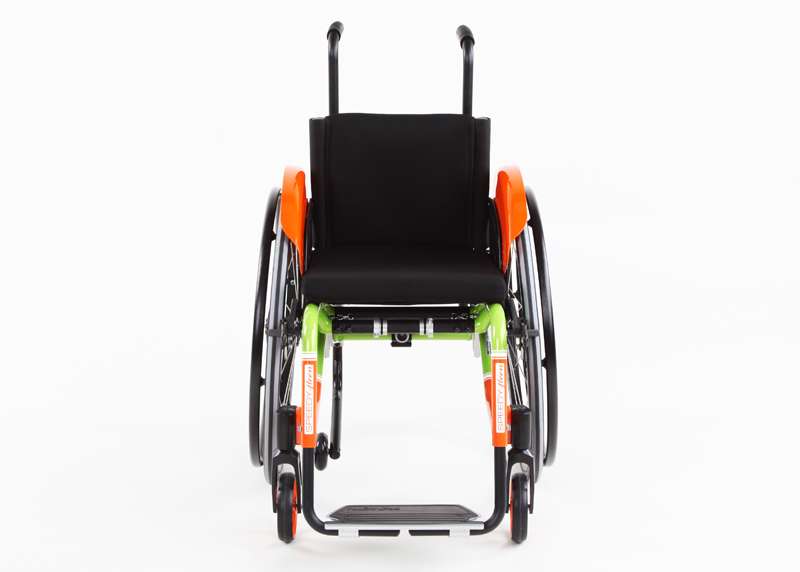 SPEEDY 4teen with a backrest that can be adjusted at seven different angles and height-adjustable safety push handles that are offset to the rear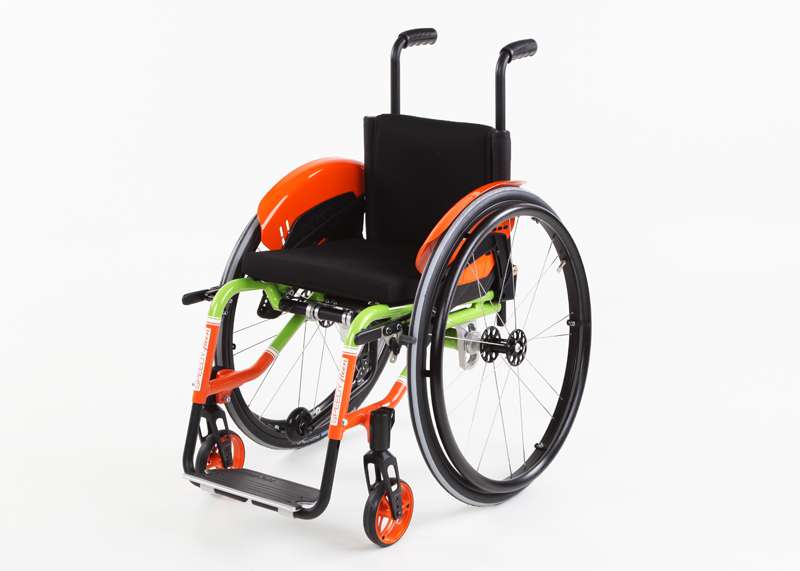 SPEEDY 4teen with a backrest that can be adjusted at seven different angles and height-adjustable safety push handles that are offset to the rear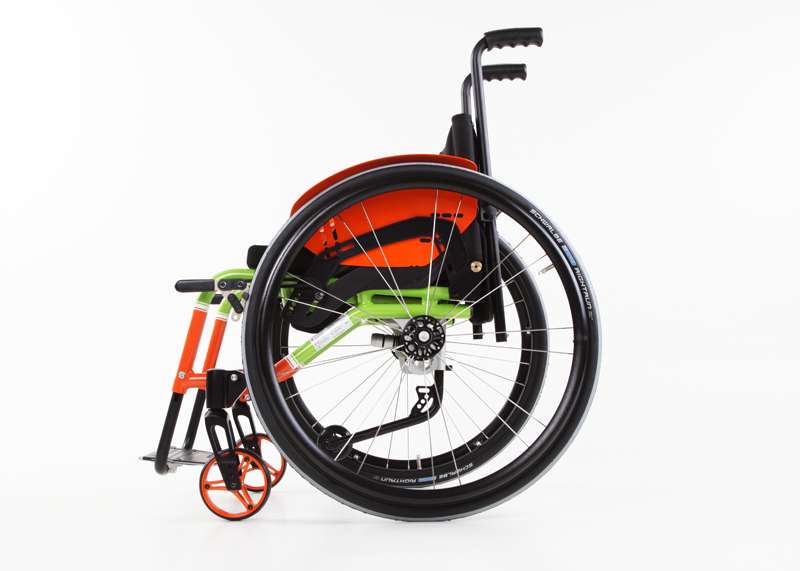 SPEEDY 4teen with a backrest that can be adjusted at seven different angles and height-adjustable safety push handles that are offset to the rear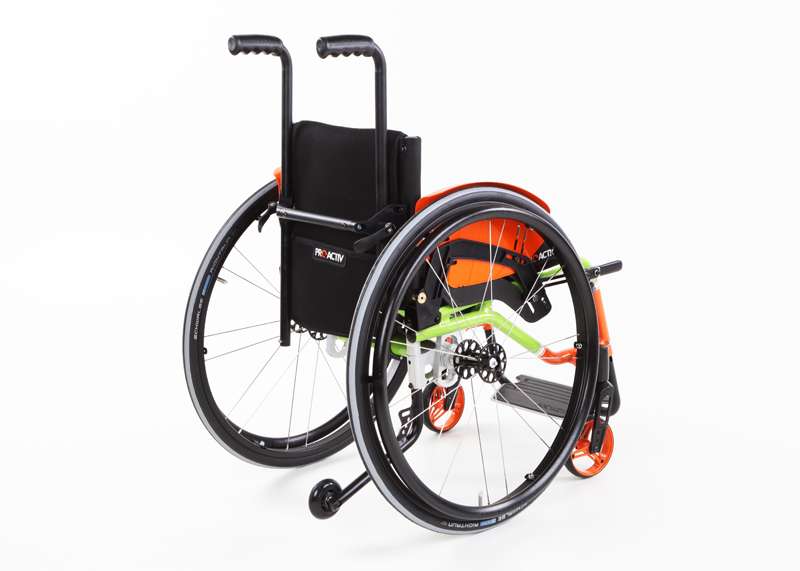 SPEEDY 4teen with a backrest that can be adjusted at seven different angles and height-adjustable safety push handles that are offset to the rear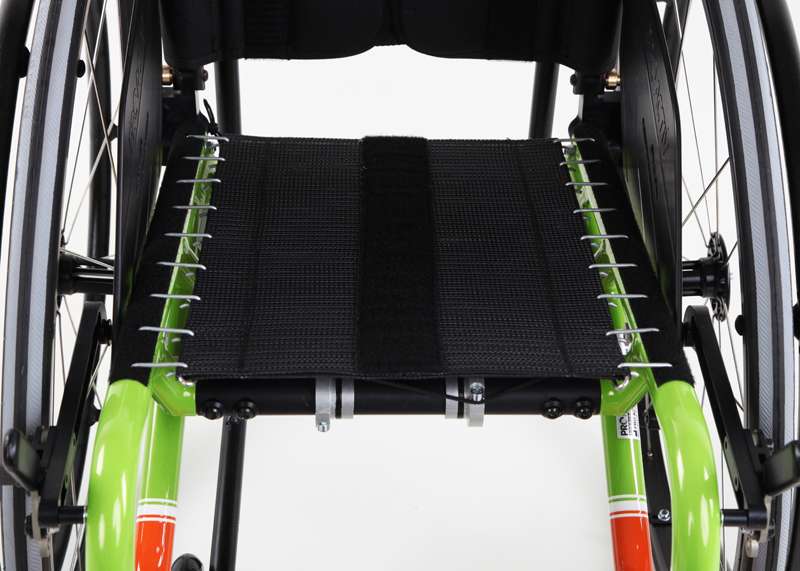 Frame stem with straight frame tubes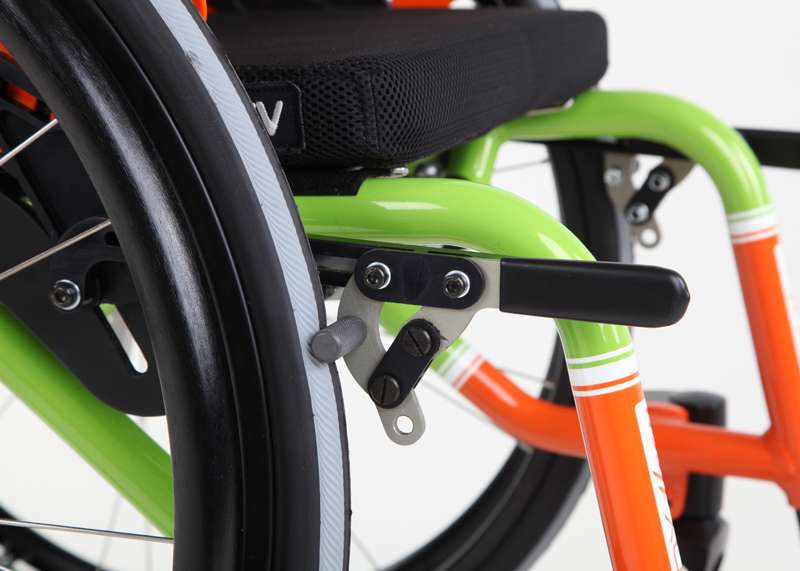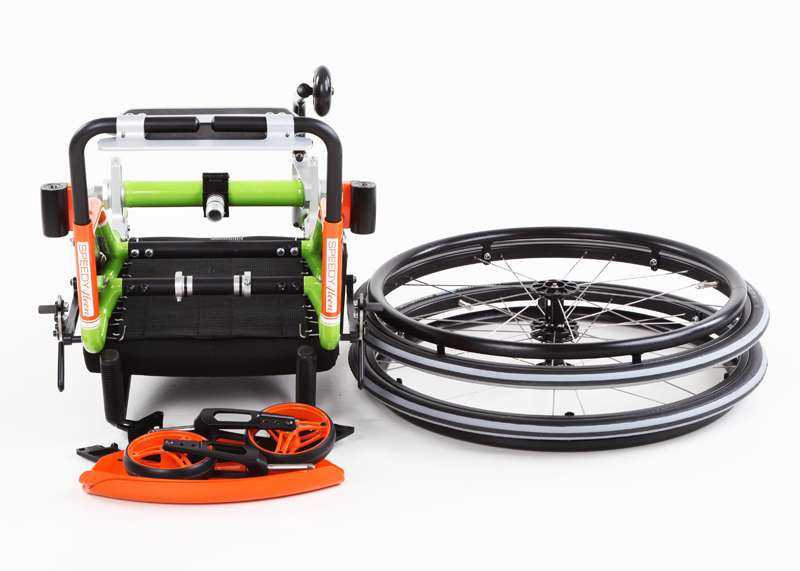 Safety push handles with continuous height adjustment
Presentation of one-hand drive by behindert-barrierefrei e.V. (Example: SPEEDY 4all Ergo)
One-hand drive with double handrim (example: SPEEDY 4all Ergo)
Knee lever brake control for one-hand operation (example: SPEEDY 4all Ergo)
Presentation of the PRO ACTIV range of children's wheelchairs by behindert-barrierefrei e.V.
SPEEDY 4teen
With its tried and tested growing feature, the SPEEDY 4teen young people's wheelchair can accompany them for many years. Despite its additional weight capacity of 100 kg, the SPEEDY 4teen only has a total weight starting at 9.2 kg, thanks to the focus on weight optimisation.

Equipped with the simple seat height and centre of gravity adjustment in 1 cm steps, this wheelchair adjusts to the growing requirements of its user.

Its distinct frame design and high-quality finishing give the wheelchair for young people a sporty appearance and small pack size. Choose freely from 5 frame and 3 chassis parameters to adapt the frame optimally to the wheelchair user's requirements. The upper frame tube is straight, without a seat fold.

The SPEEDY 4teen is available with extensive accessories and can thus be upgraded to suit any everyday life situation. Thanks to its highly robust design, it can also be combined with adaptive bikes, traction devices and steering attachments, enhancing the user's activity radius.