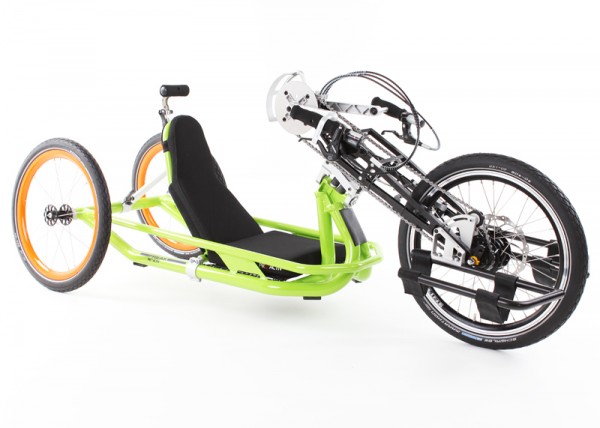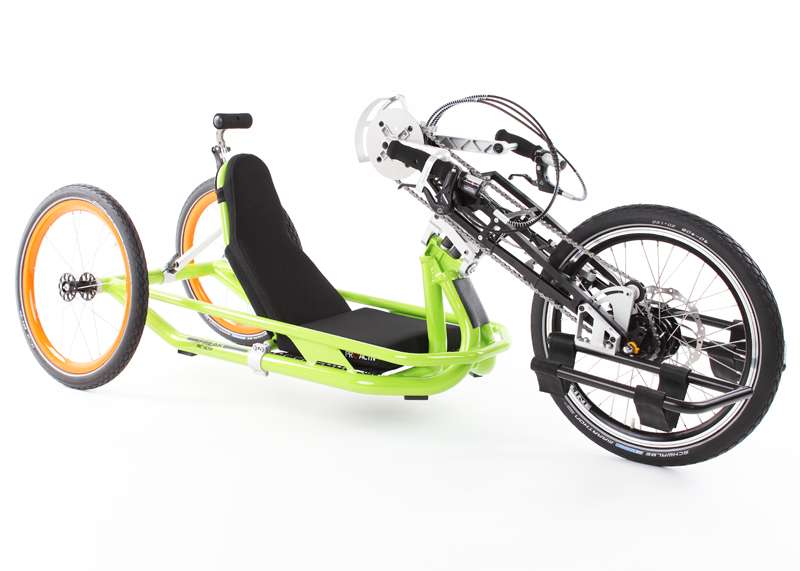 FREAK compact bike with Shimano Alfine hub gear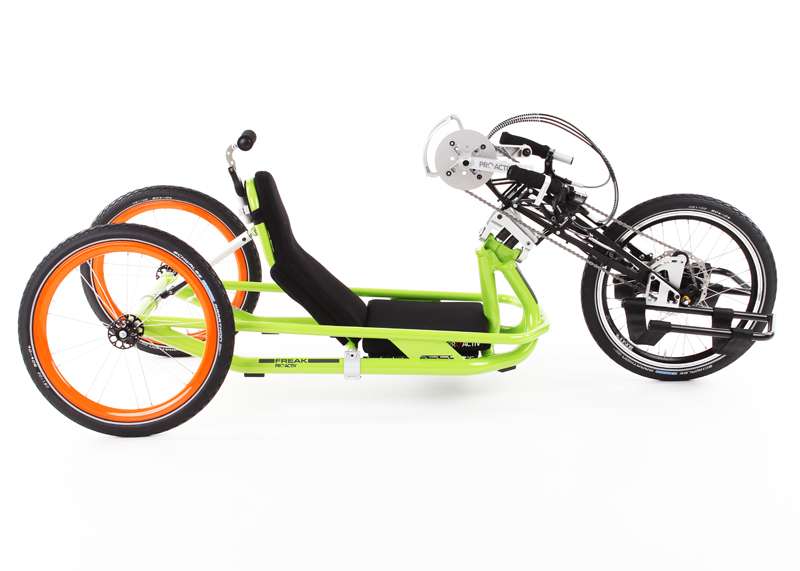 FREAK compact bike with Shimano Alfine hub gear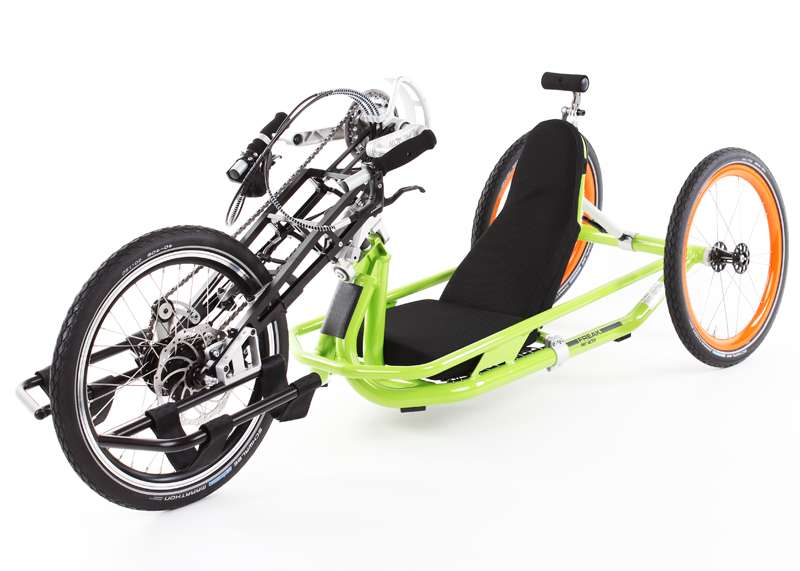 FREAK compact bike with Shimano Alfine hub gear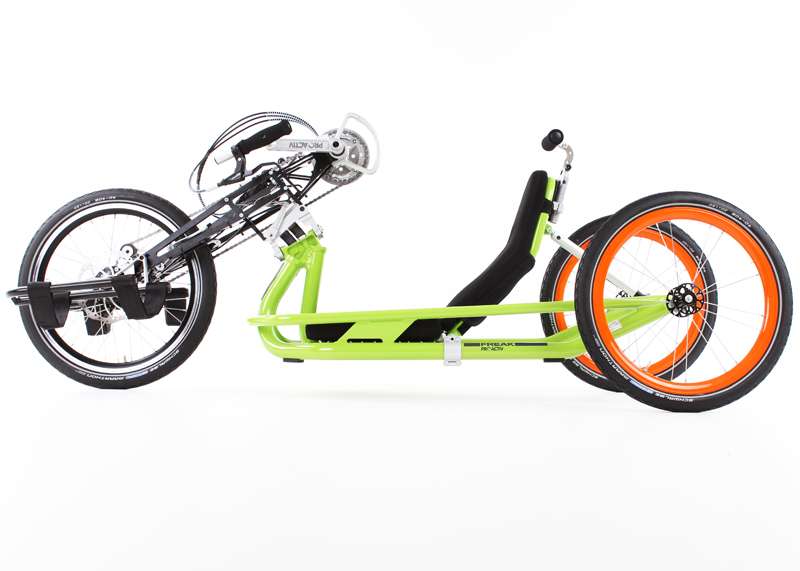 FREAK compact bike with Shimano Alfine hub gear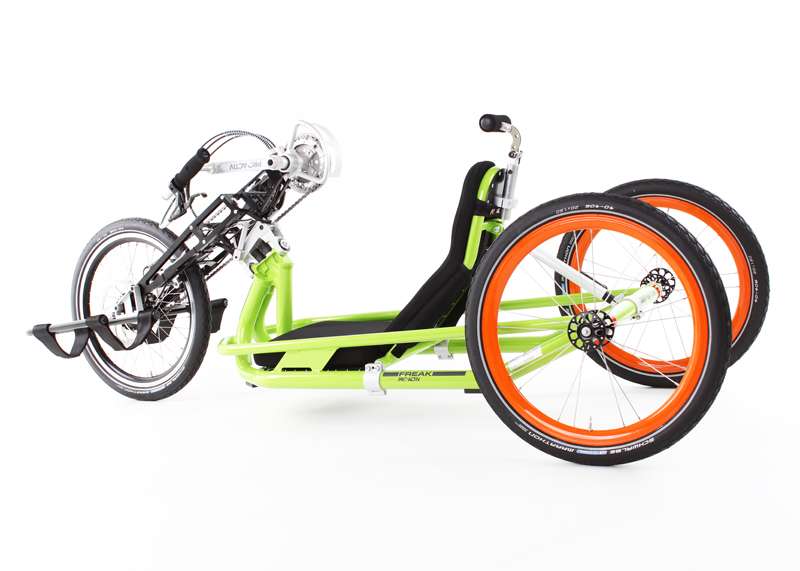 FREAK compact bike with Shimano Alfine hub gear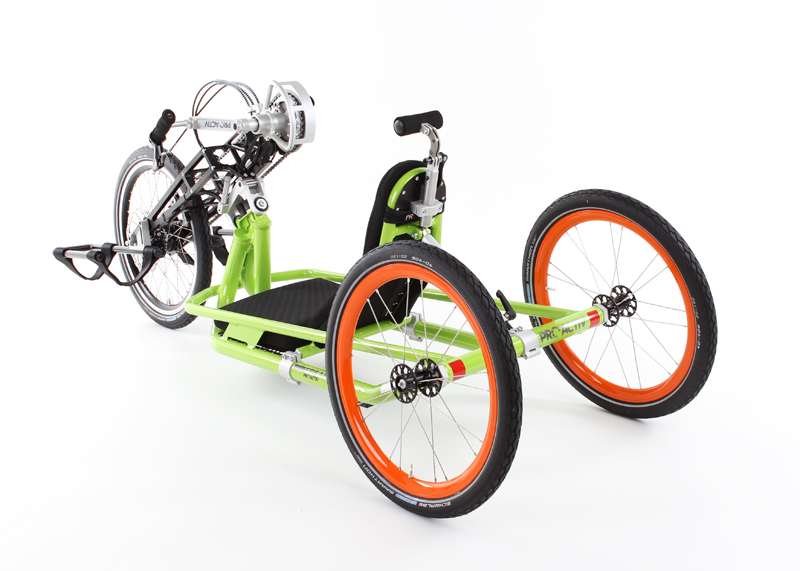 FREAK compact bike with Shimano Alfine hub gear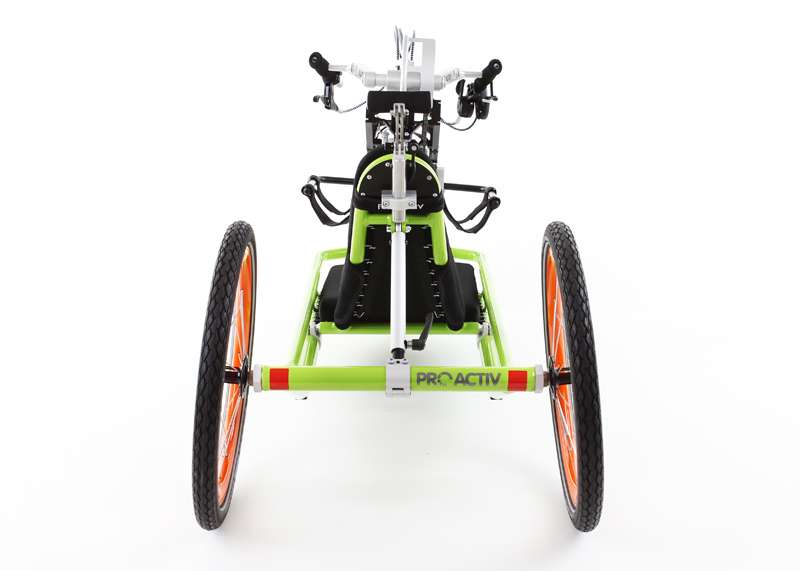 FREAK compact bike with Shimano Alfine hub gear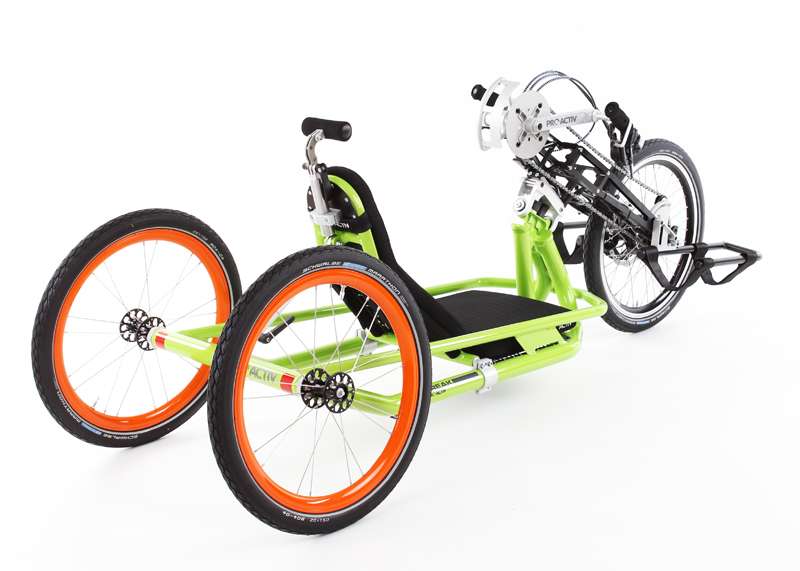 FREAK compact bike with Shimano Alfine hub gear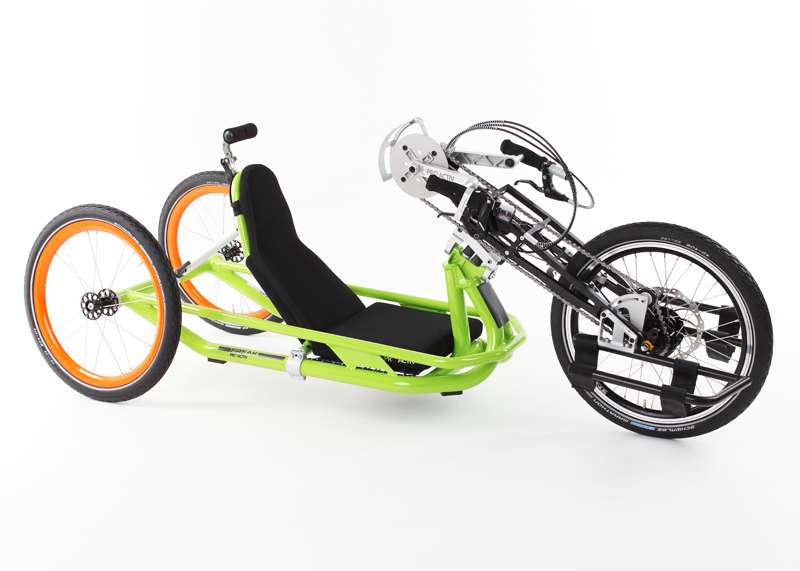 FREAK compact bike with Shimano Alfine hub gear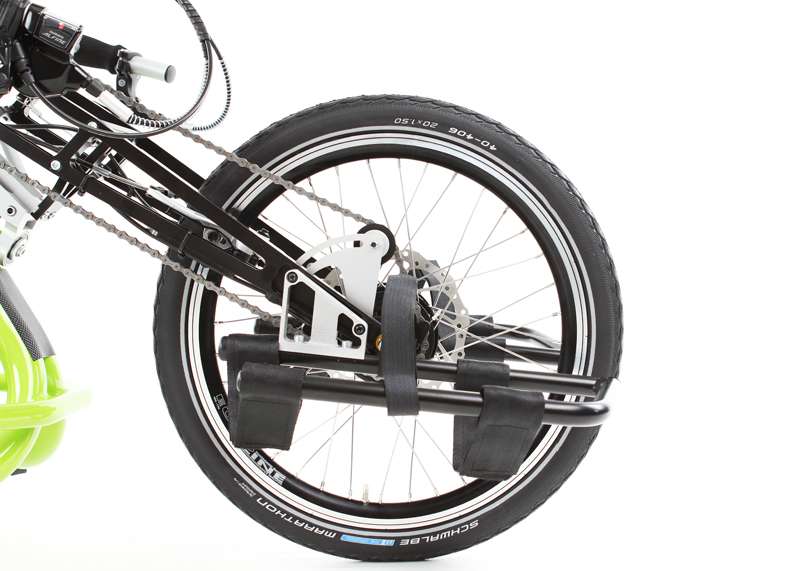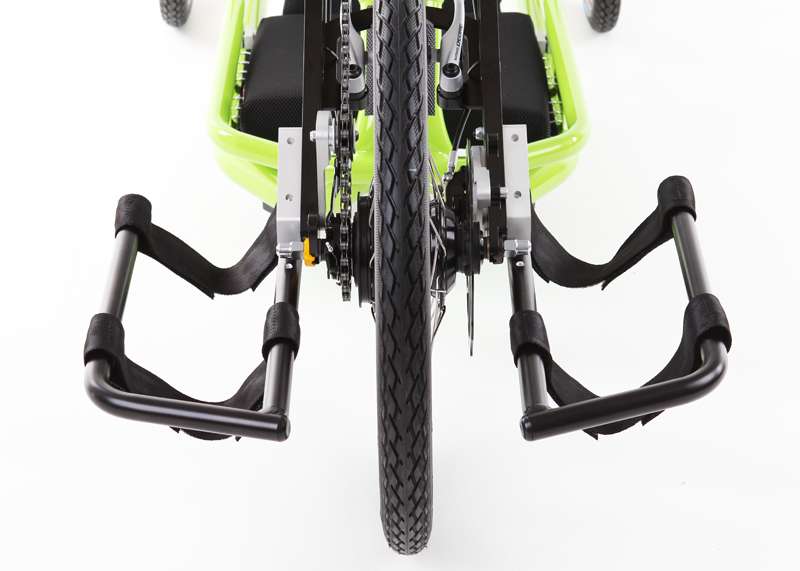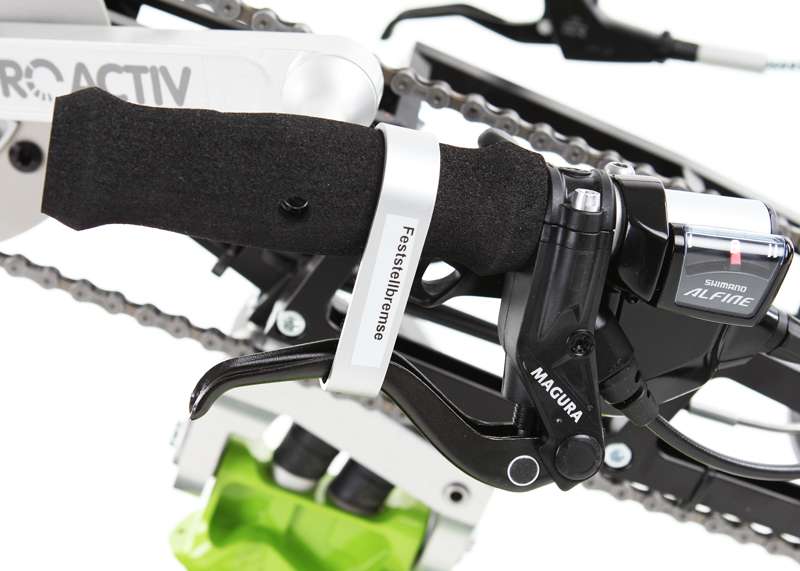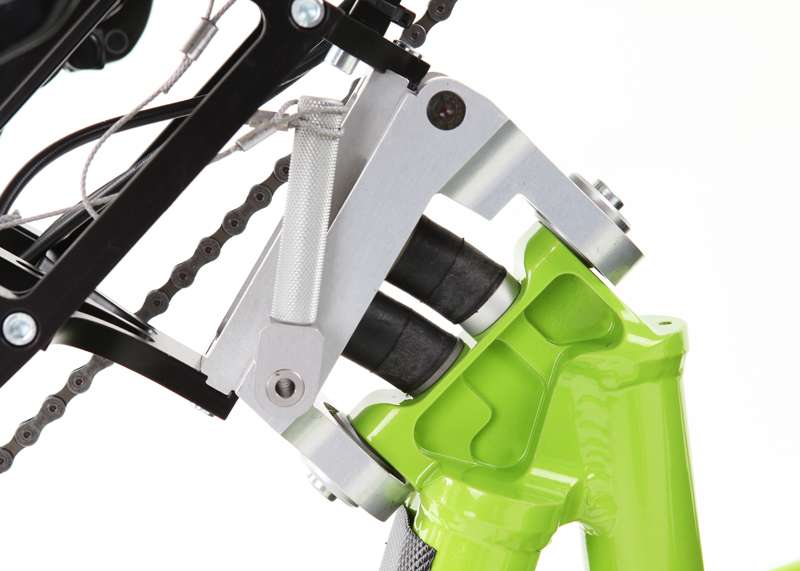 Adaptation of the chassis to the drive unit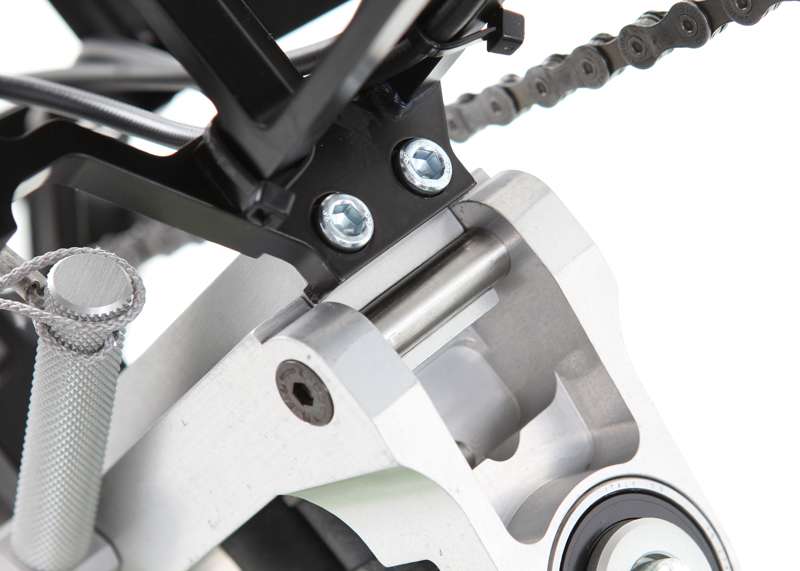 Adaptation of the chassis to the drive unit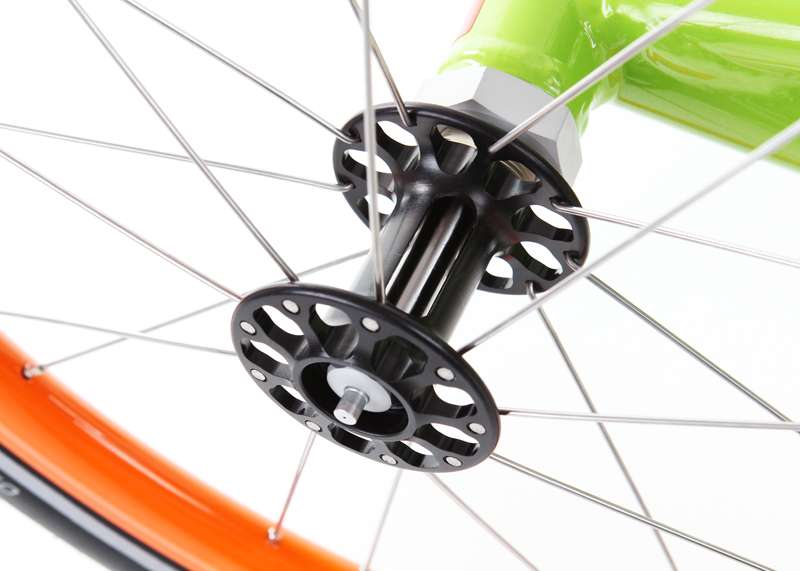 Running wheel can be removed via the quick release lever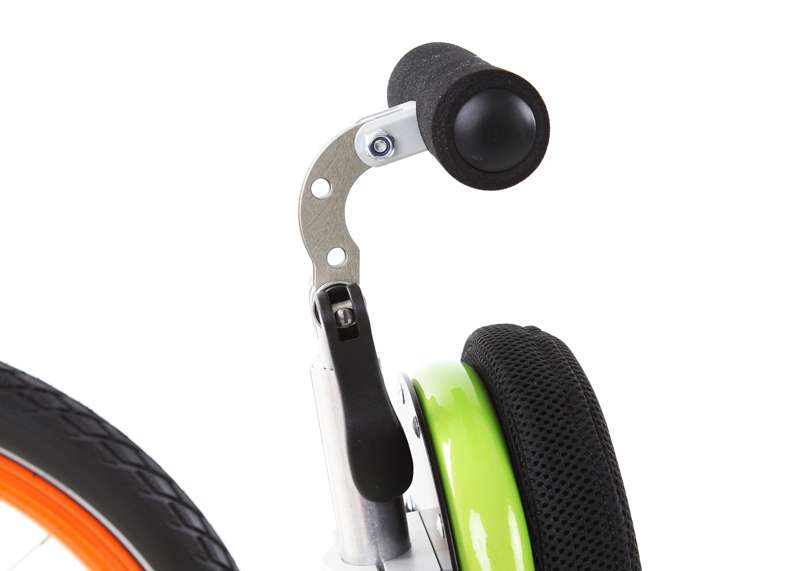 Neck rest, height and angle adjustable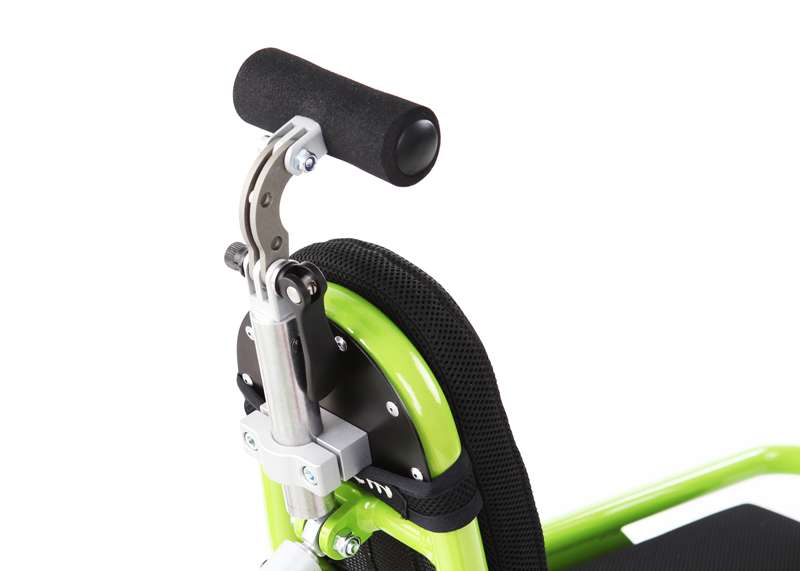 Neck rest, height and angle adjustable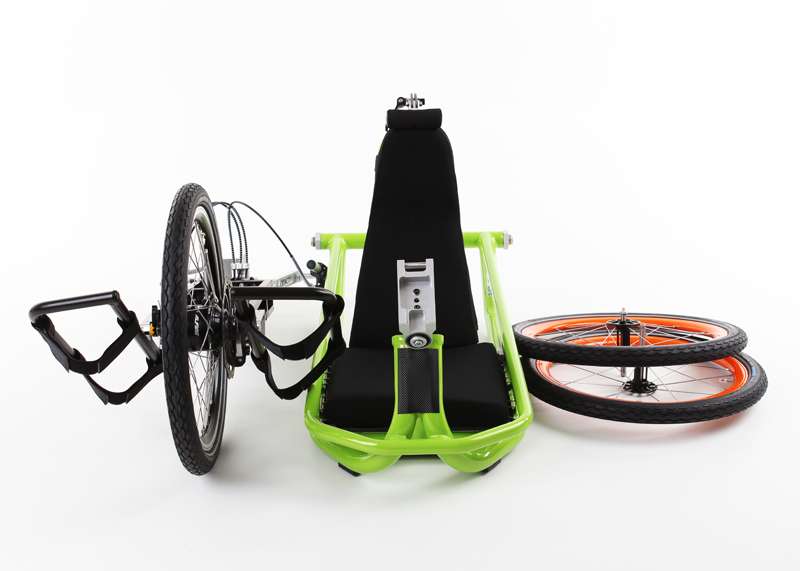 Pack size, chassis and drive unit disconnected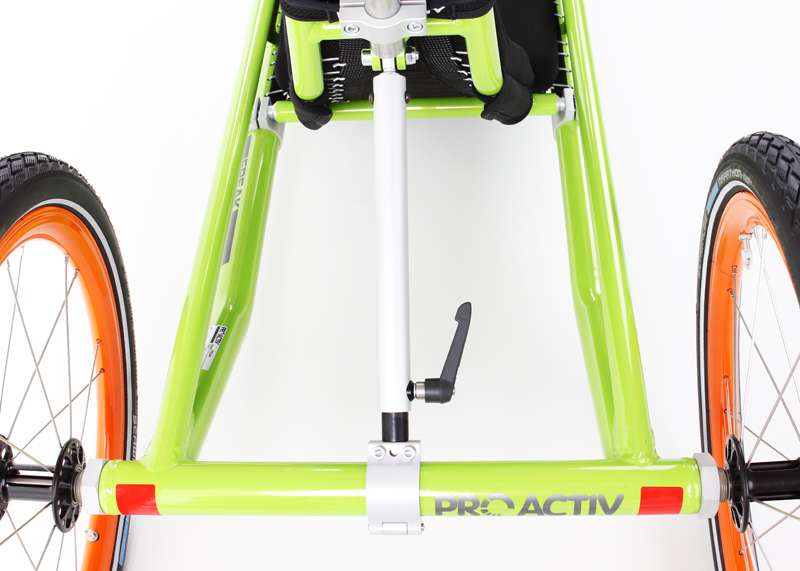 Backrest angle is adjustable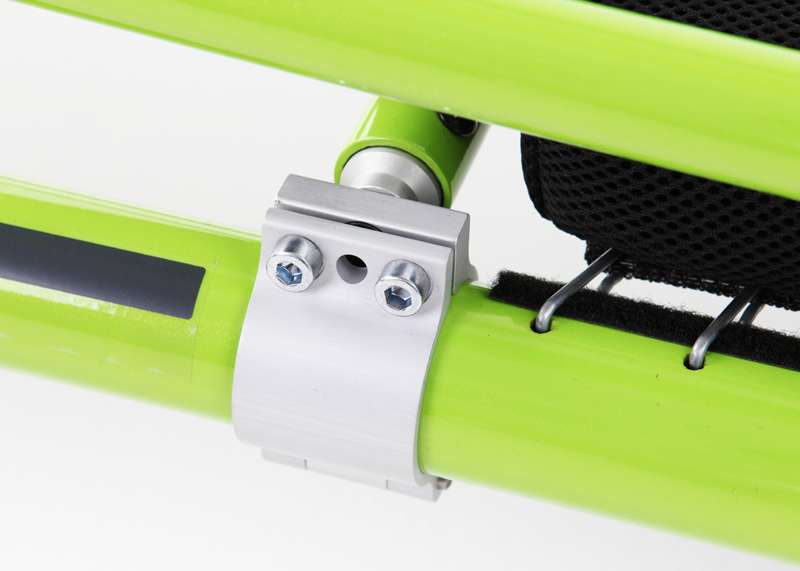 Backrest length is adjustable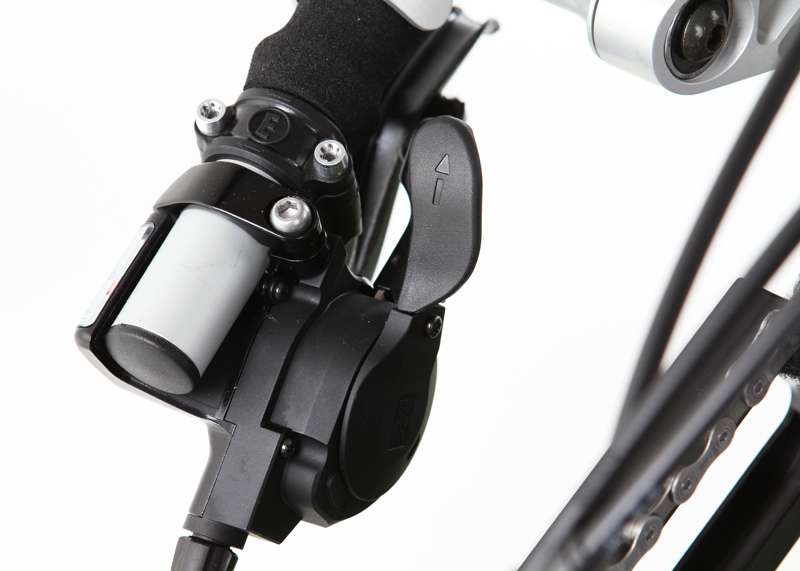 Operation of the gear shift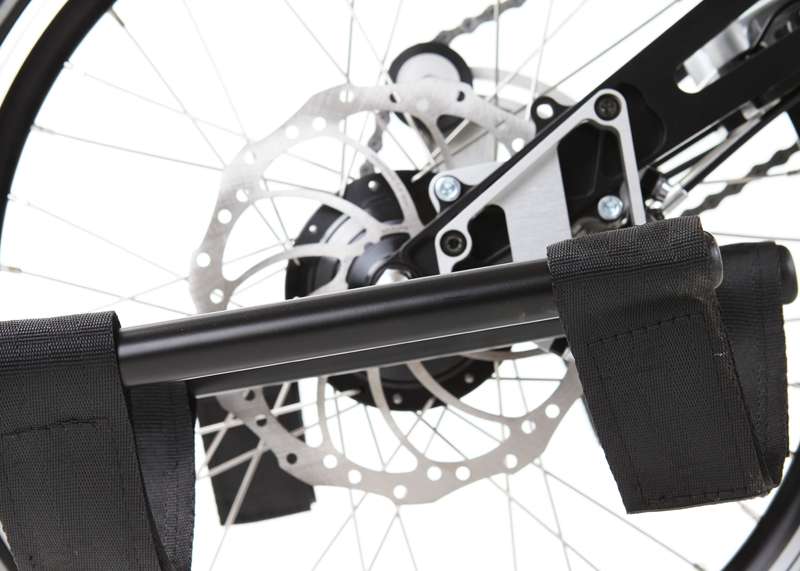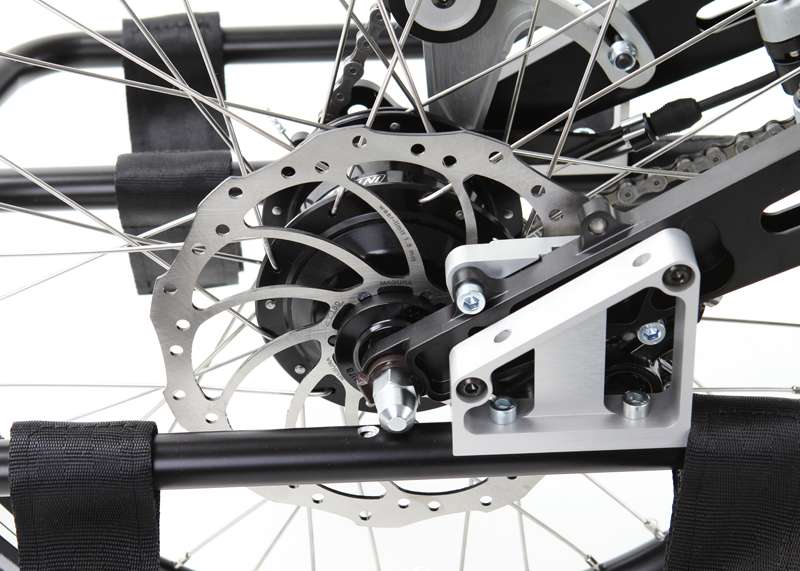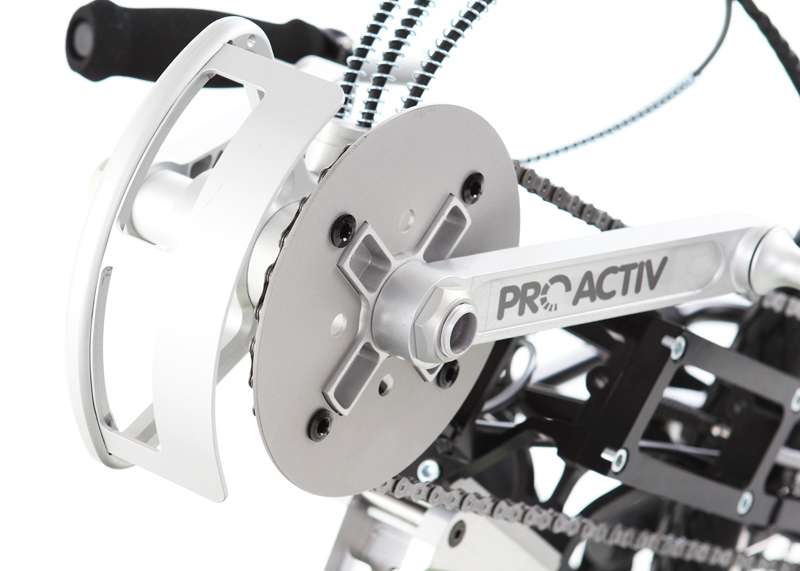 Bottom bracket with chain guard
Backrest with Body Contour cover, pliable, breathable, durable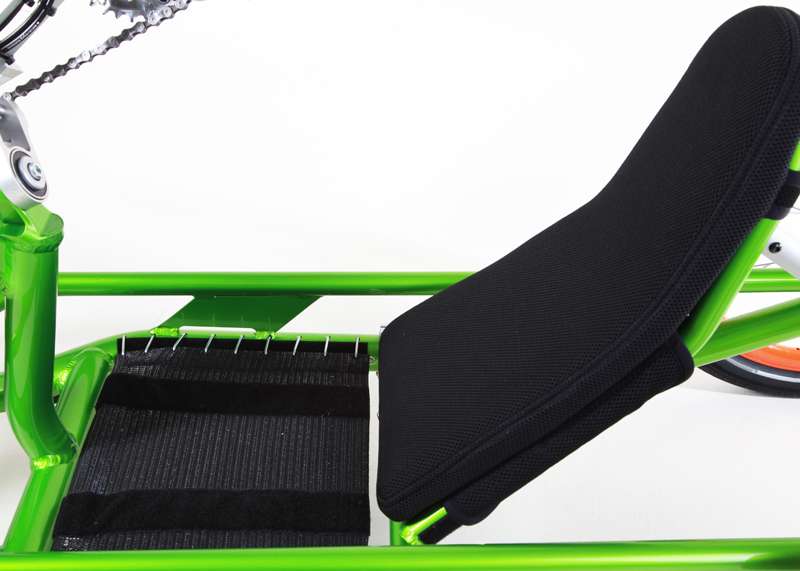 Seat with Body Contour seat cover, pliable, breathable, durable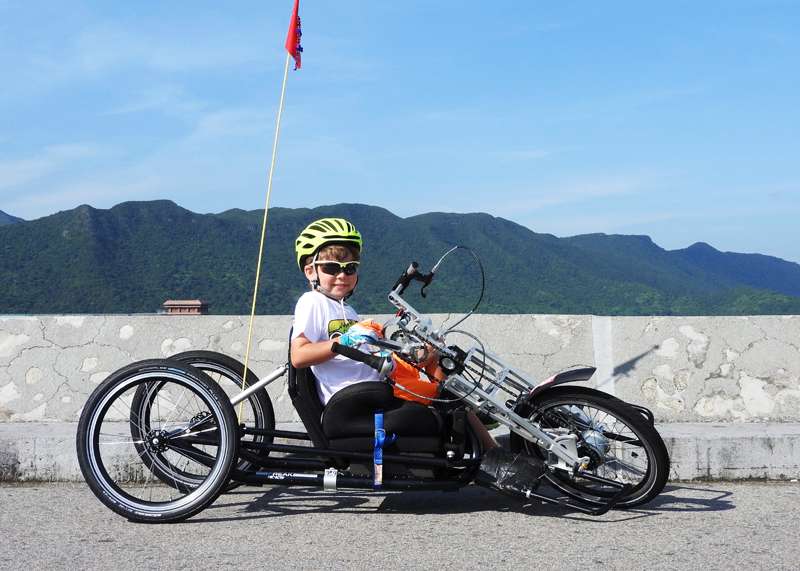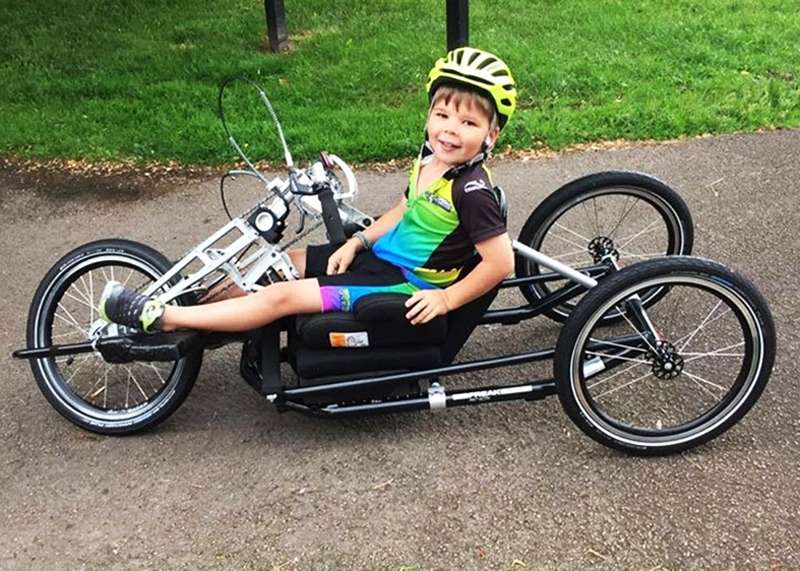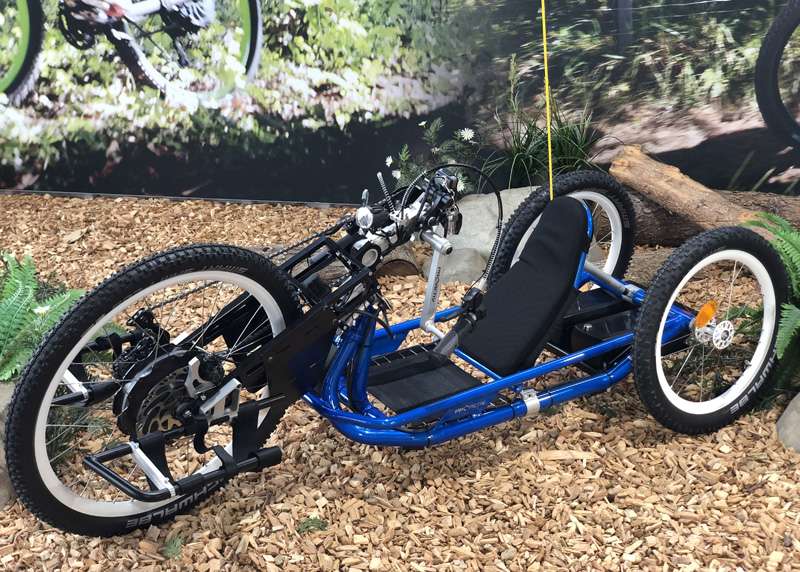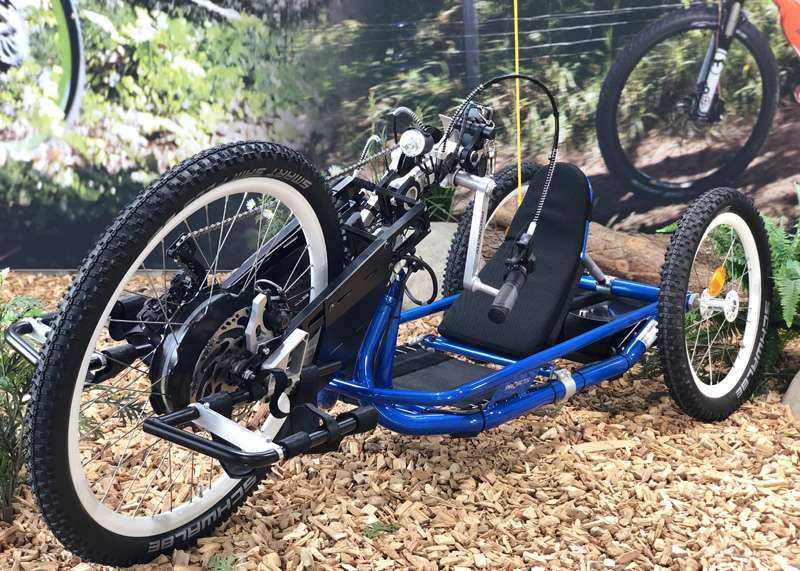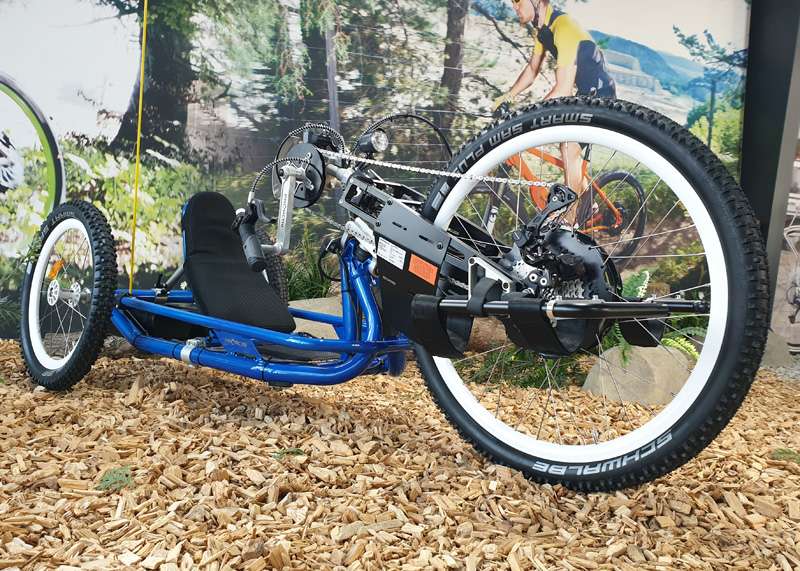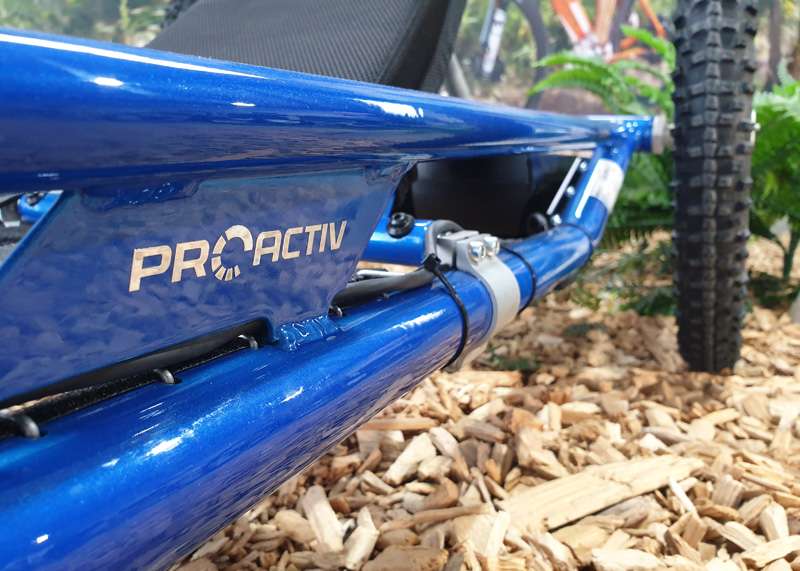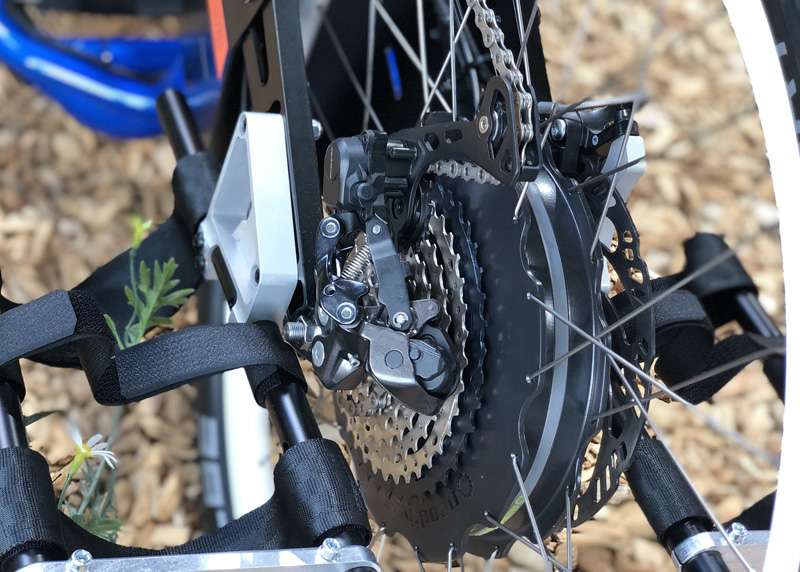 FREAK el. Compact bike - Neodrives drive system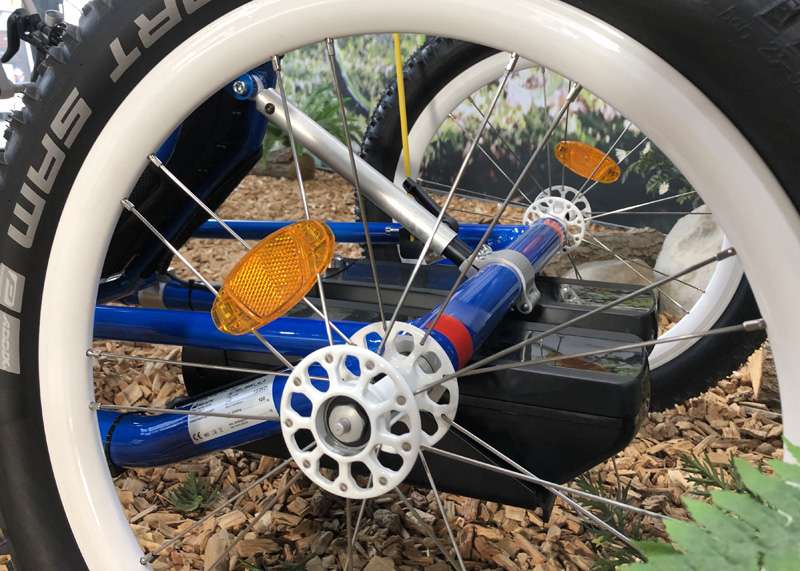 FREAK el. Compact bike - double battery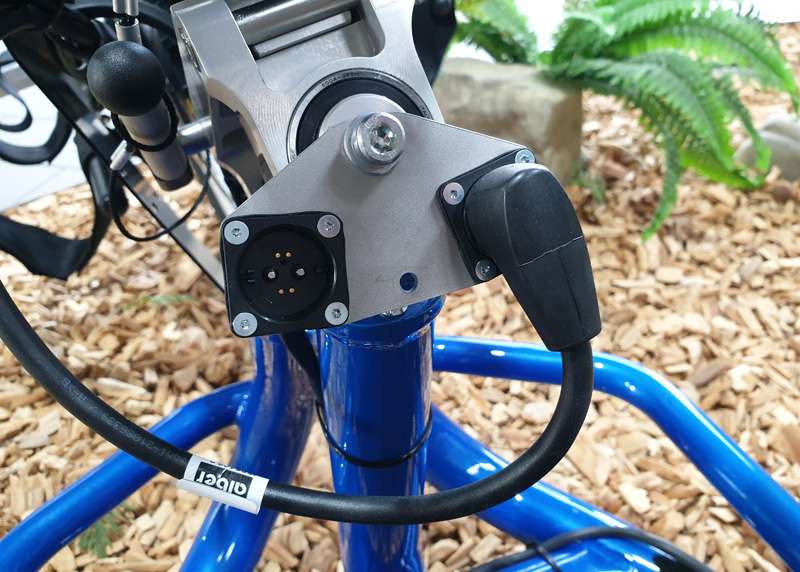 FREAK el. Compact bike - change-over device
FREAK / FREAK el. compact bike
In collaboration with young athletes of the teenage sports group Wheelers at the sports clubs MTV Stuttgart and RSKV Tuebingen, we have developed an outstanding teenage handbike. The FREAK compact bike consists of a drive unit and a stable girder chassis, which can be separated for transportation within seconds. Its easy handling, dimensions and optimised weight are specially designed for the success and fun of our young customers. The ideal sports equipment for kids and teenagers who enjoy exercising.

With its adjusted steering geometry, long wheelbase and even weight distribution the FREAK bike has excellent handling characteristics. Top-quality gear and brake components from the bicycle industry ensure precise switching of gears and braking. The handbike equipment is variable, from touring bike to sports bike.

The back angle can be adjusted without any tools. That way it can also be quickly adjusted to your personal needs when you are on the road.

The electrically supported version FREAK el. compact bike is equipped with a pedelec system. When pedalling, the drive system supports the rider at the set support level with speeds of up to 24.9 km/h. This allows users to cover long distances faster and with less exertion.