INNOVATION: Wheelchair LIFT activ
NEW: LIFT activ with 30 cm seat height adjustment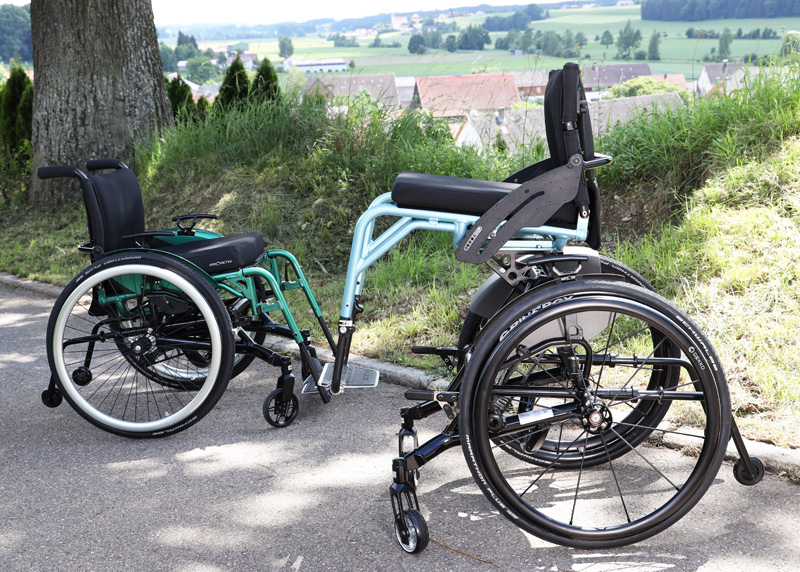 Thanks to its low weight starting at 14.5 kg (in comparison to the LIFT solid), the LIFT activ is ideal for transport and for using the wheelchair at work, in everyday life and leisure activities. Reaching the files on the top shelf at the office in the morning, putting the dishes in the wall cupboard above the worktop in the kitchen at home at lunchtime, and having a conversation with family and friends at eye level in the evening – that's no problem with the LIFT activ.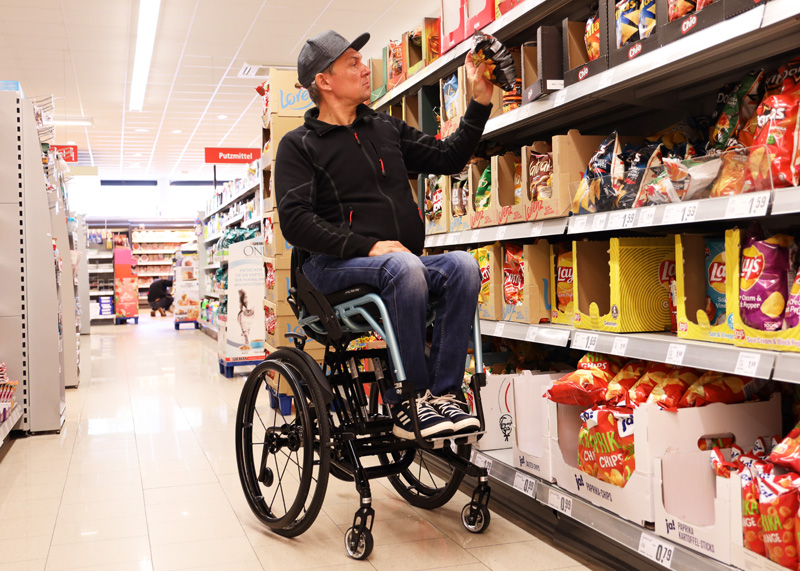 The LIFT activ is also the ideal companion for professionals who frequently change their place of work during the course of the day; for example, an architect who travels between the office and various construction sites.
LIFT activ with manual seat height adjustment
The LIFT activ is equipped with a manual seat height adjustment option, which is easily adjusted using an ergonomic handle. The continuous seat height adjustment is achieved with gas pressure springs. With only a little muscle power, the seat is lifted upwards by up to 30 cm. The release handle can be locked so that the handle can be used as a standing-up aid without activating the lifting function.
Option: Removable frame stem, foldable with divided footrest
The frame stem can also be swivelled out and removed, so that the frame ends at the front end of the cover and leaves a lot of space for transfer.
Various back systems
The backrest can be folded and adjusted at 7 different angles (without tools, as an adaptable back or back shell), offering flexibility for the seating position and enabling a small pack size. The backrest can be folded down at the lordosis joint, also enabling an optimum pack size for transport. As a further equipment option, the Ergofix backrest offers fixed lumbar support.
Would you like to have a demo chair for your consultations and presentations?
We would be happy to offer you a demo chair at attractive special conditions for your sales promotions. If you are interested, please contact your local sales representative.
You can find more information about our LIFT activ here >>