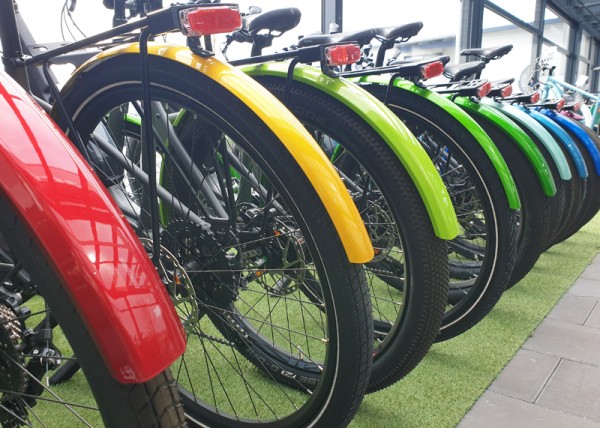 PRO ACTIV demonstration products on sale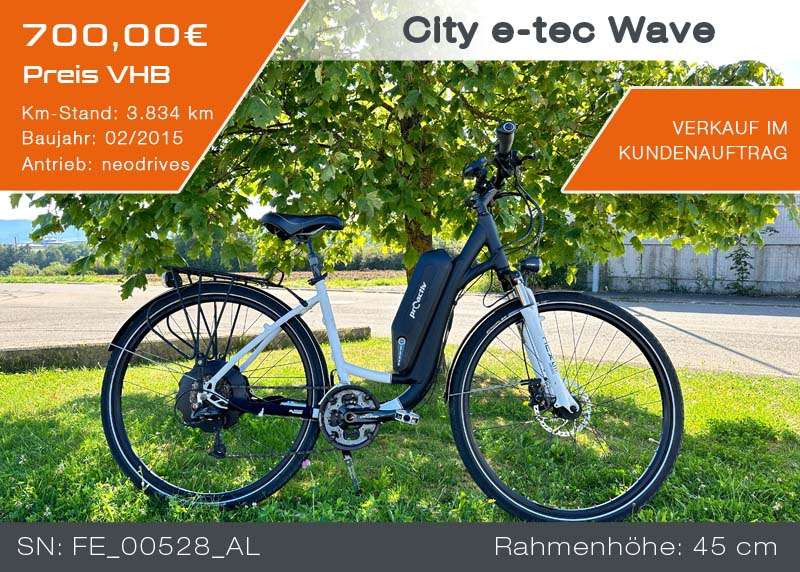 City e-tec Wave-ND | frame height: 45 cm | colour: black/white | drive system: neodrives | SALE BY CUSTOMER ORDER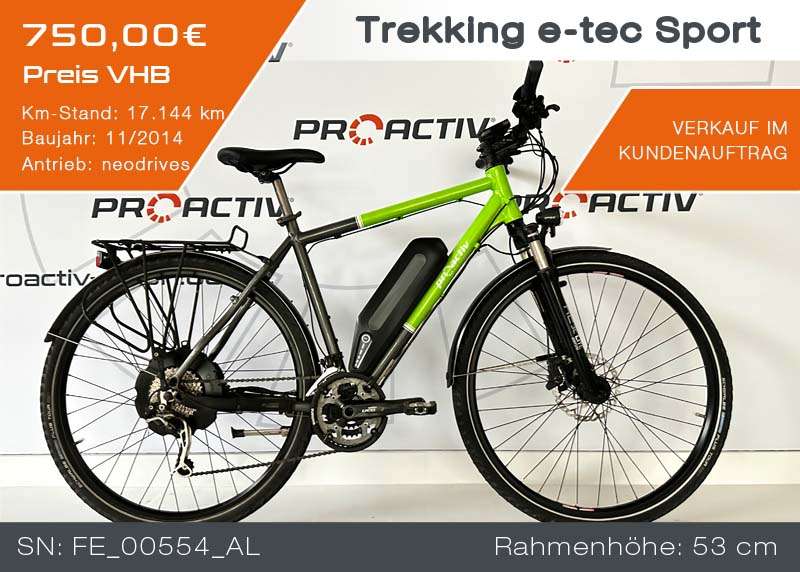 Trekking e-tec Sport | frame height: 53 cm | colour: anthracite / lemon green | drive system: neodrives | chain/cassette renewed 11/2021 | SALES ON CUSTOMER ORDER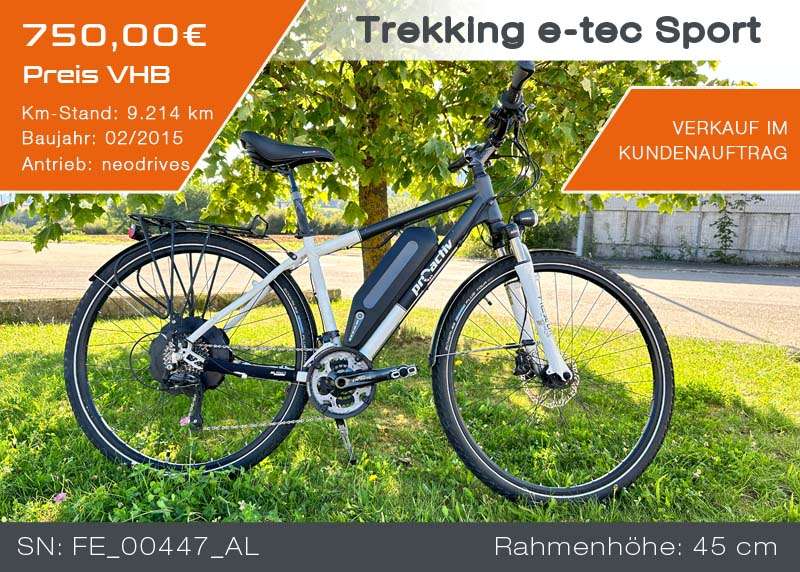 Trekking e-tec Sport | frame height: 45 cm | colour: black/white | drive system: neodrives | battery as good as new (1 year old) | SALES ON CUSTOMER ORDER
Trekking e-tec 7S | frame height: 53 cm | colour: black | drive system: neodrives | motor exchange at 6,684 km | SALES ON CUSTOMER ORDER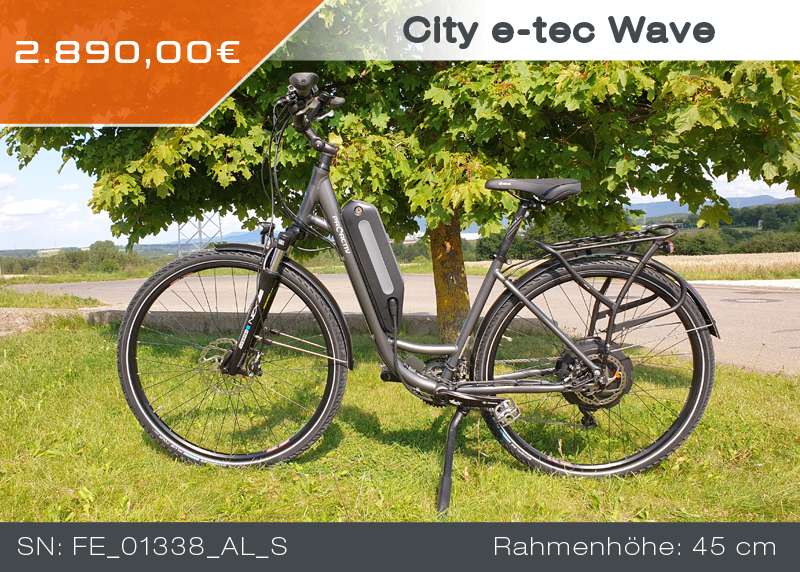 City e-tec Wave-ND | colour: anthracite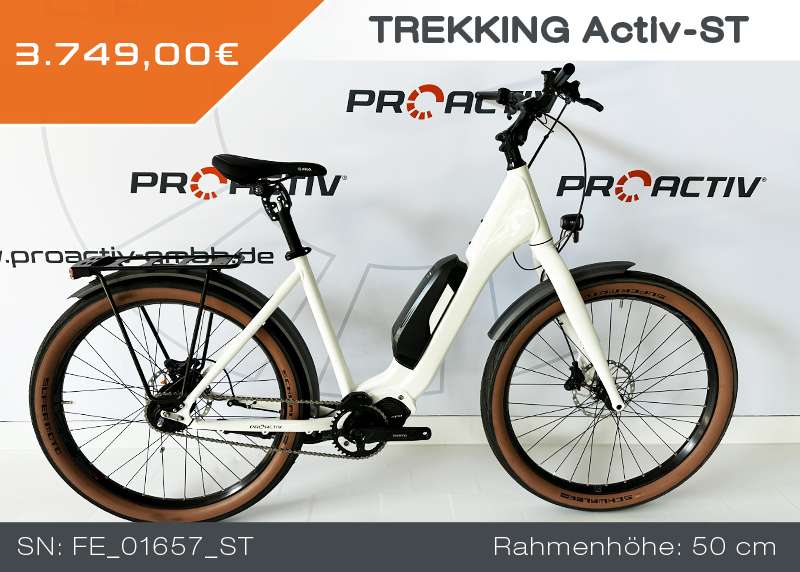 TREKKING Activ-ST | 27,5" | frame height: 50 cm | frame colour: white glossy / mudguard colour: anthracite matt | rigid fork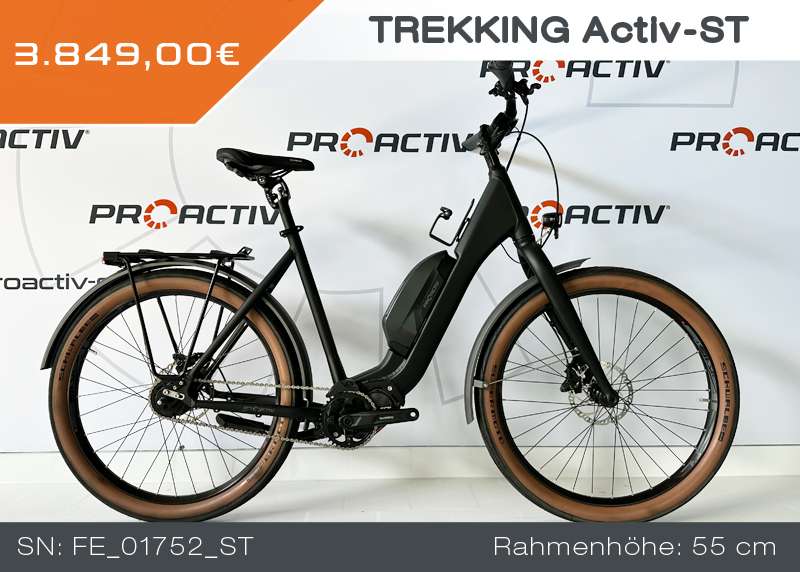 TREKKING Activ-ST | 27,5" | frame height: 55 cm | frame colour: black matt / mudguard colour: anthracite matt | rigid fork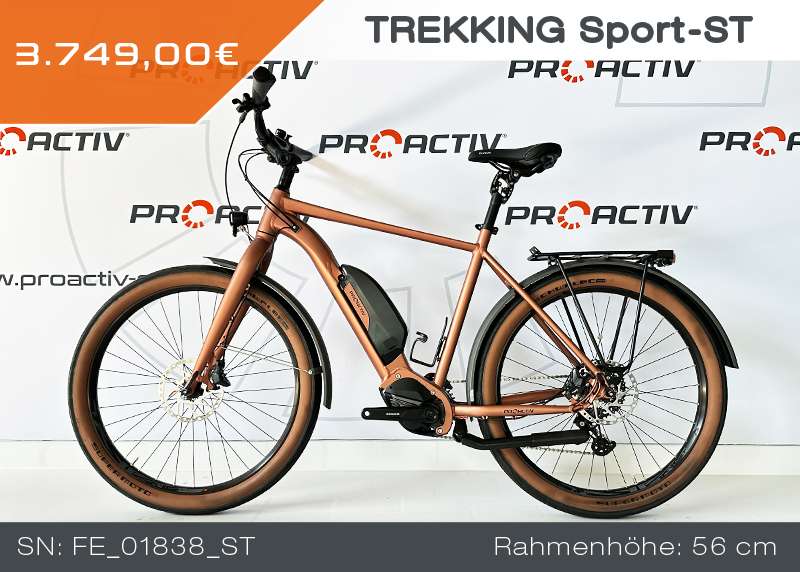 TREKKING Sport-ST | 27,5" | frame height: 56 cm | frame colour: café matt / mudguard colour: anthracite matt | rigid fork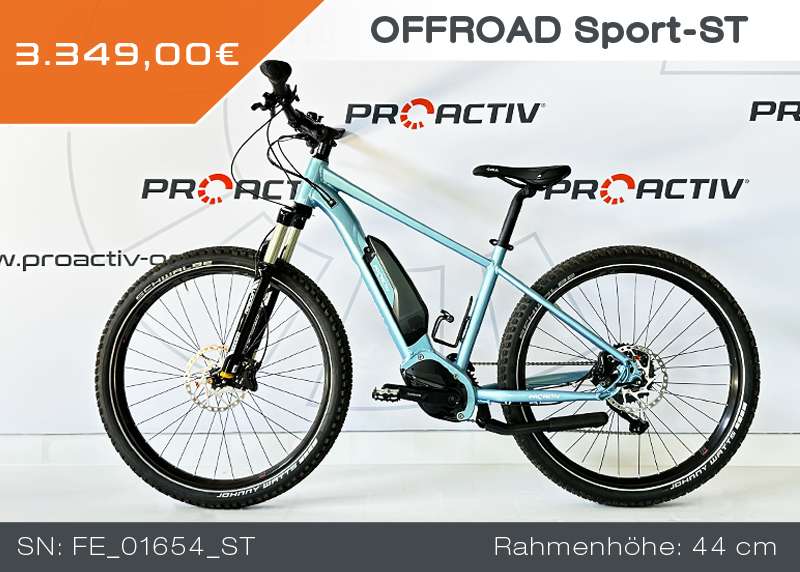 OFFROAD Sport-ST | 27,5" | frame height: 44 cm | frame colour: storm glossy | suspension fork
Demonstration & exhibition products on sale
Opposite you will find pictures and prices for our demonstration and exhibition pedelecs.

All our demonstration pedalecs have high-quality equipment and are regularly maintained. They were only ever tested under supervision and were always located in our exhibition rooms outside of the test drives.

Many exhibition pedelecs are completely new and are displayed exclusively for presentation purposes.

On request, we will be happy to provide you with the exact component combination, mileage, age and other data.

Please do not hesitate to contact us:

We look forward to hearing from you!